Nothing special, but I like this photo of the left side gas tank and handshifter of my 1948 Harley Panhead.
I had just ridden to the local gas station to fill up and the sun was going down, so I pulled over to take this photo with my cellphone camera.
Looks artsy, so thought we'd share it here. – Buzz Kanter
Hi Everyone
I will show you how I take care of old FL tube inner bushing repair, most of those early set are all worn out and need to be redone to be run again, most would just buy new aftermarket cheaper one than try to recondition the old one you have, the purpose of this thread is to show you that it is feasible with some tooling. I am going to demonstrate how to take those old bushings out first then, make complete new bushing from raw material, then press them in, and machine the new bushings to fit new inner tube.
Most would either junk them or rebuild them with aftermarket thin bushings and a Sunnen hone here is another approach to the problem.
I will try to post as many pics as I could so you could clearly see how it is done,here is a bunch of them I had ,decide to rebuild all but only finish 2 of them, due to inner tube size difference,(one was 1.623 and the other was 1.624 inch not as big difference but still my old one was 1.626 inch) so better wait until you have the inner tube, so could have perfect clearance for your new bushings.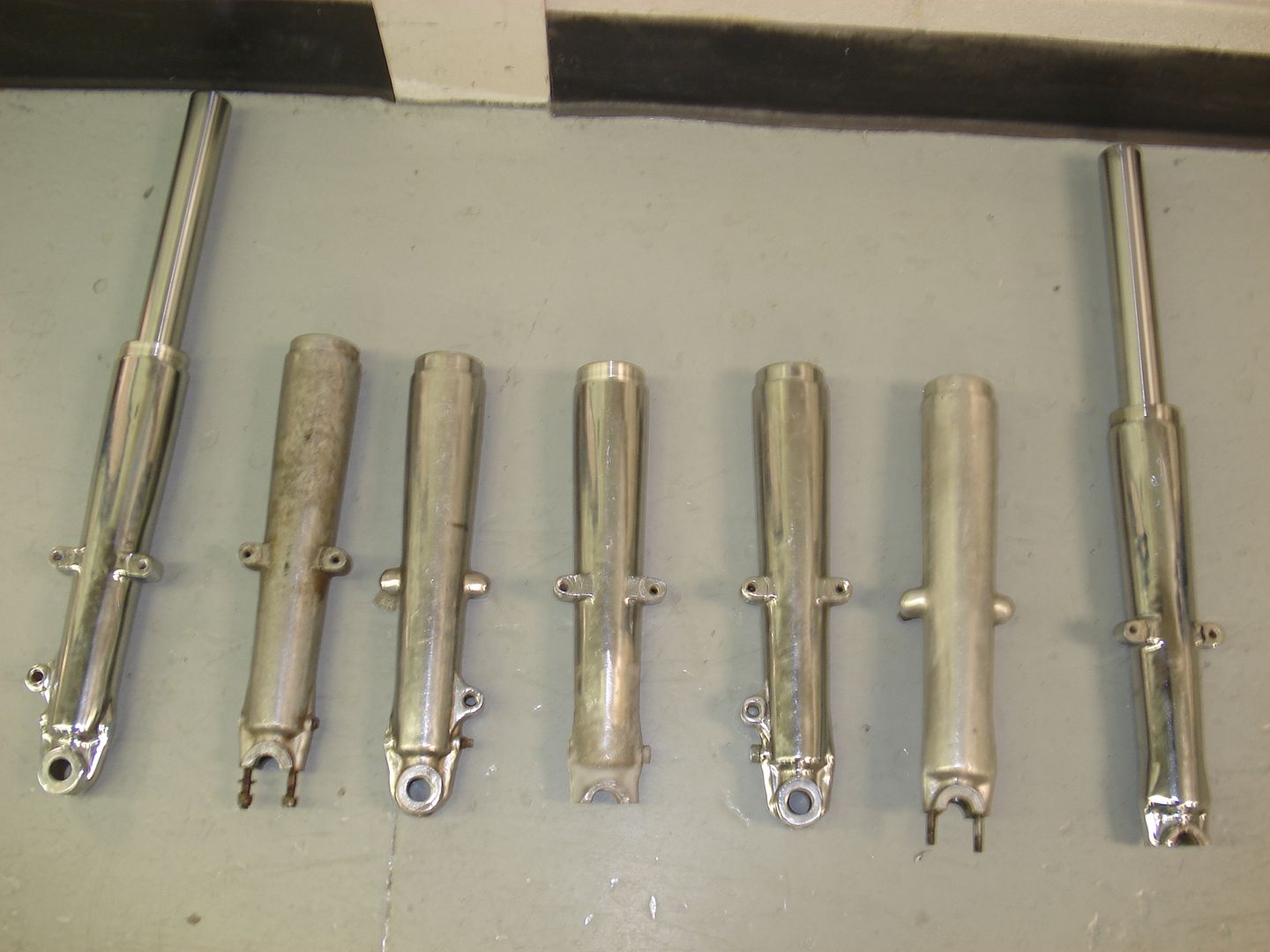 First you will need to take the old bushings out…my custom puller to take the bottom and top bushing out.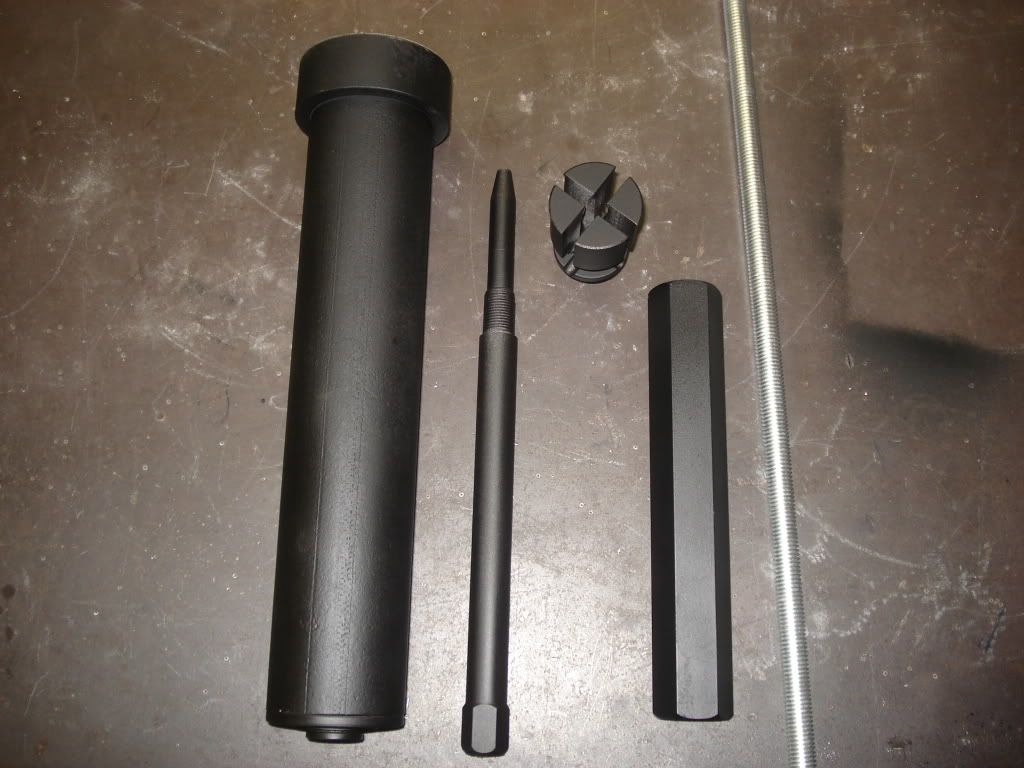 More on How To Recondition Classic Harley FLH Hydra Glide Forks
Originally posted on Riding Vintage.
The gentlemen in this picture are members of the Flying Squadron, a motorcycle unit of the American Red Cross in Great Britain during WWI.  Made up of more than a dozen young men, the Flying Squadron was on duty 24 hours a day and seven days a week.  Even after dark, two members of the Squadron were always on active duty with the others "on call" if a problem should arise.  All Red Cross calls that were made after midnight were routed to the Squadron's direct line. More on The Vintage Motorcycle Flying Squadron