Hi to all
Sometimes manufacturers make maching mistakes and it take a while sometimes to found the issue,and many often left facory like that and sometimes even worst,quality control was almost non existent in the past,often today .
Here it is ,you can barely see a black spot in the bottom of the thread(holes going throught drain hole cavity),the hole was drill too deep from factory and oil coming to drain to the bottom of the cylinders was sligthly leaking the head bolt thread all the way to head gasket,and into combustion chamber,so this is what I did to correct the problem.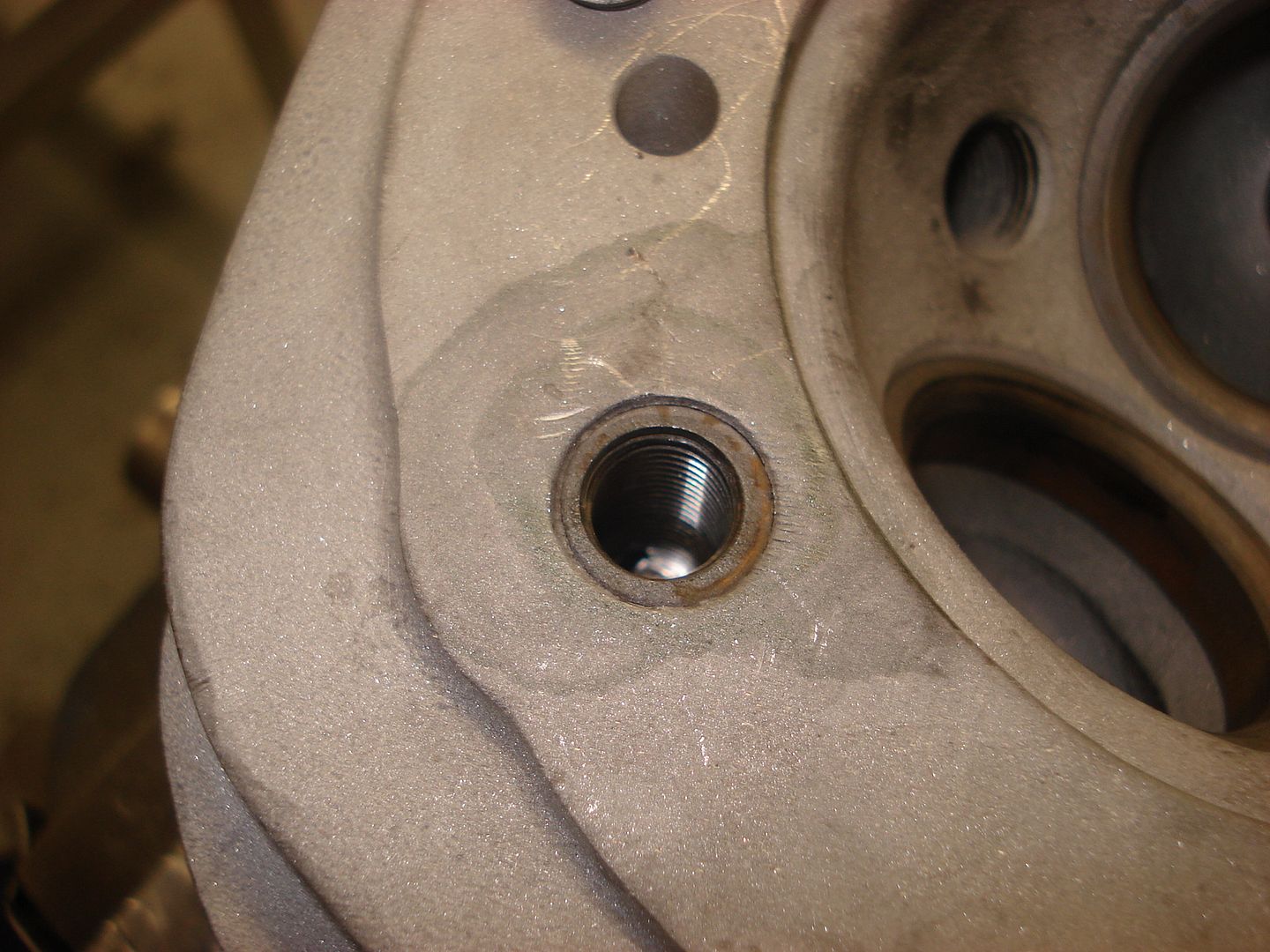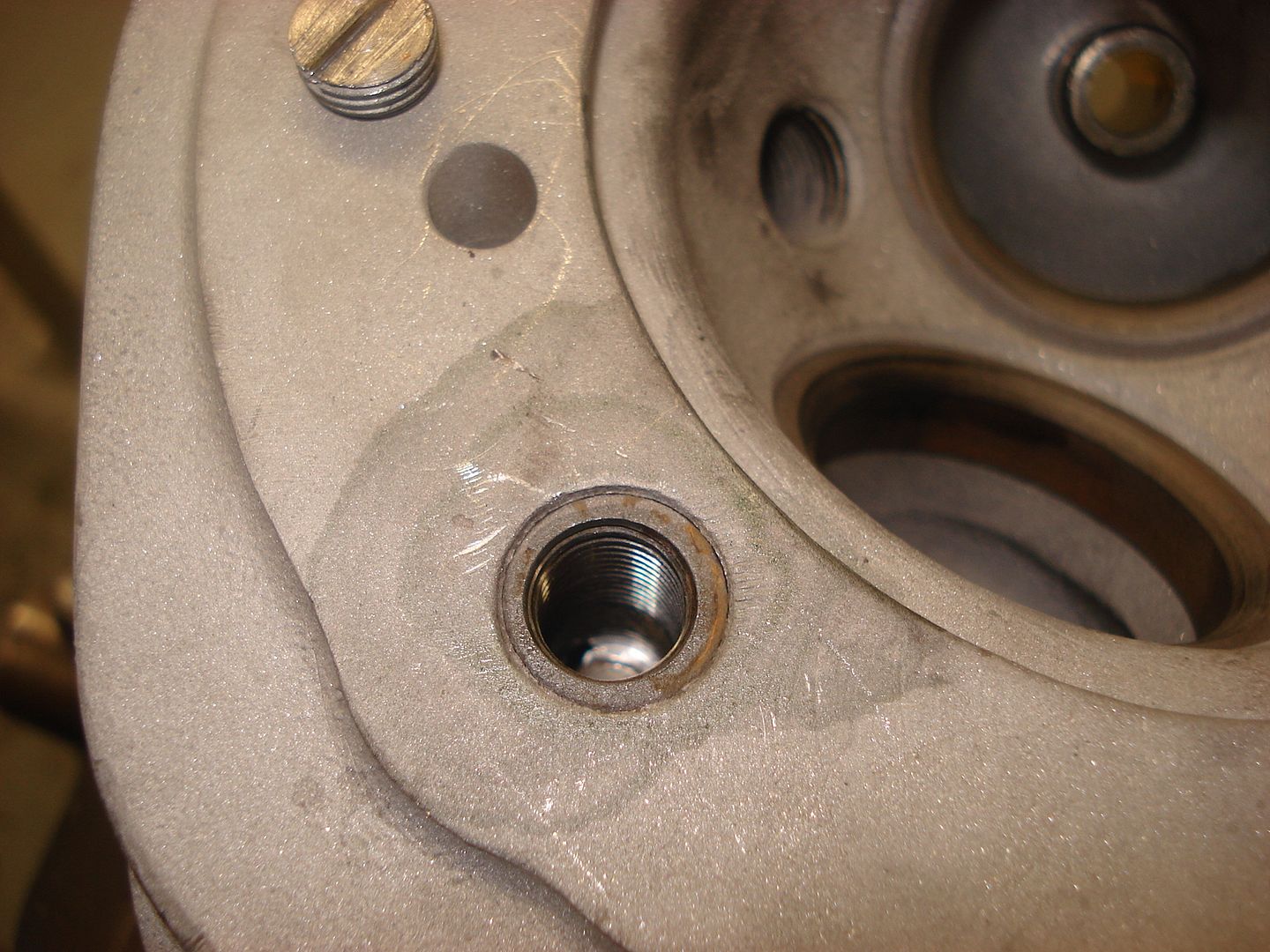 More on How to correct a machining error in oem Harley Davidson head bolt thread drill too deep
This time I will show you how to update some worn out old Harley Davidson star hub, in early wheels Harley were using some loose rollers in cage that were running into the case-hardened housing bore, to rebuild them to like new condition, they should be lap and the use of oversize rollers were need, quite a job for a regular guy to save those hubs.
I decide to modify the inner guts only to accept usual ball bearing, meaning that I will not use loose rollers anymore, all internal will be update but external look will stay exactly the same which is quite important when doing update like this.First, here is some pictures of hub and mandrel use during the process
Here you can see a real worn inner hub, inner surface should be really smooth usually when loose rollers were riding into housing
Small sleeve need to be out before the machining, you can see it against the shoulder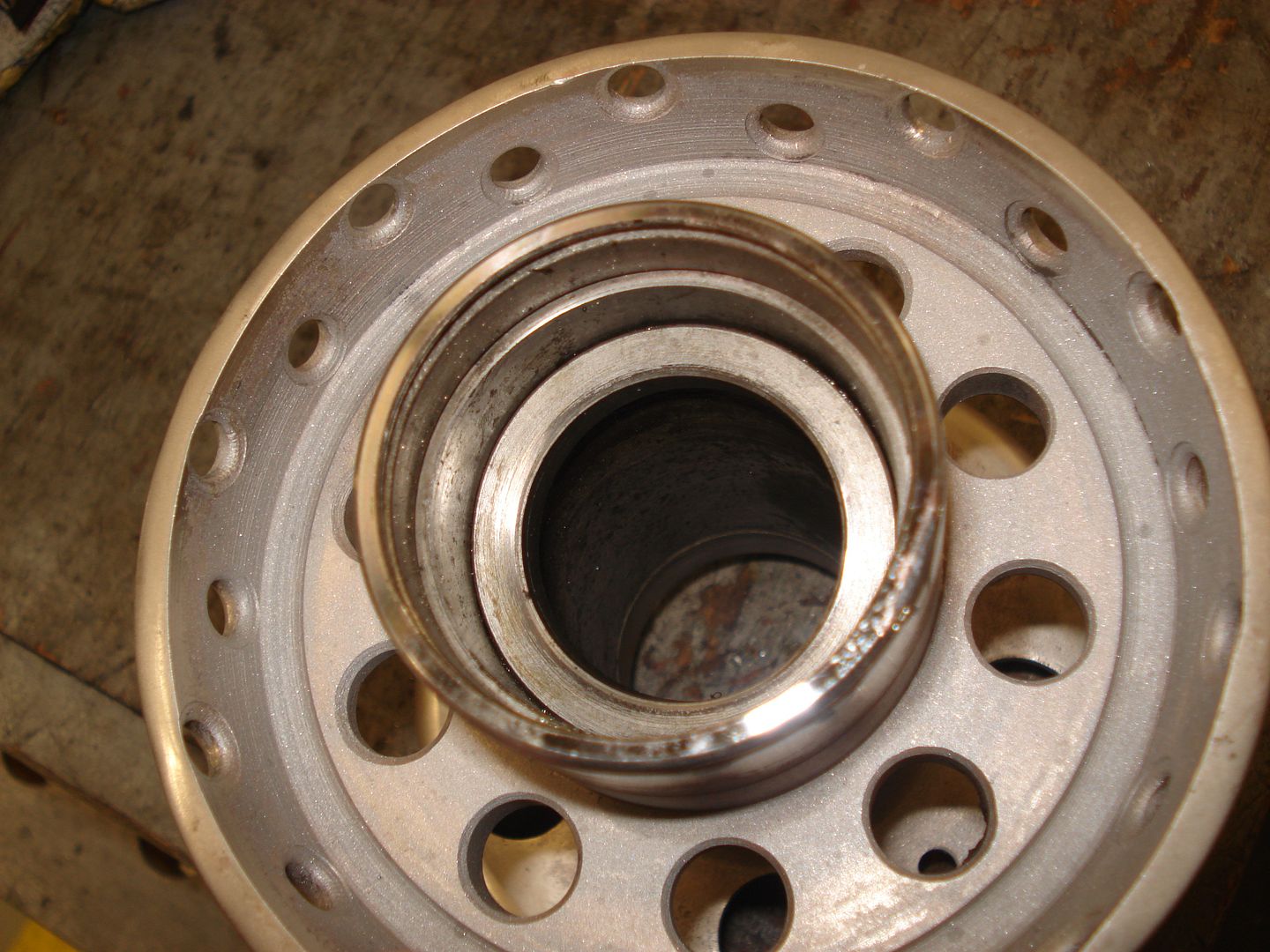 Star hub mount on an custom-made aluminum machining mandrel, press in place with live center from lathe tailstock. Just a light interference of .001 should do it.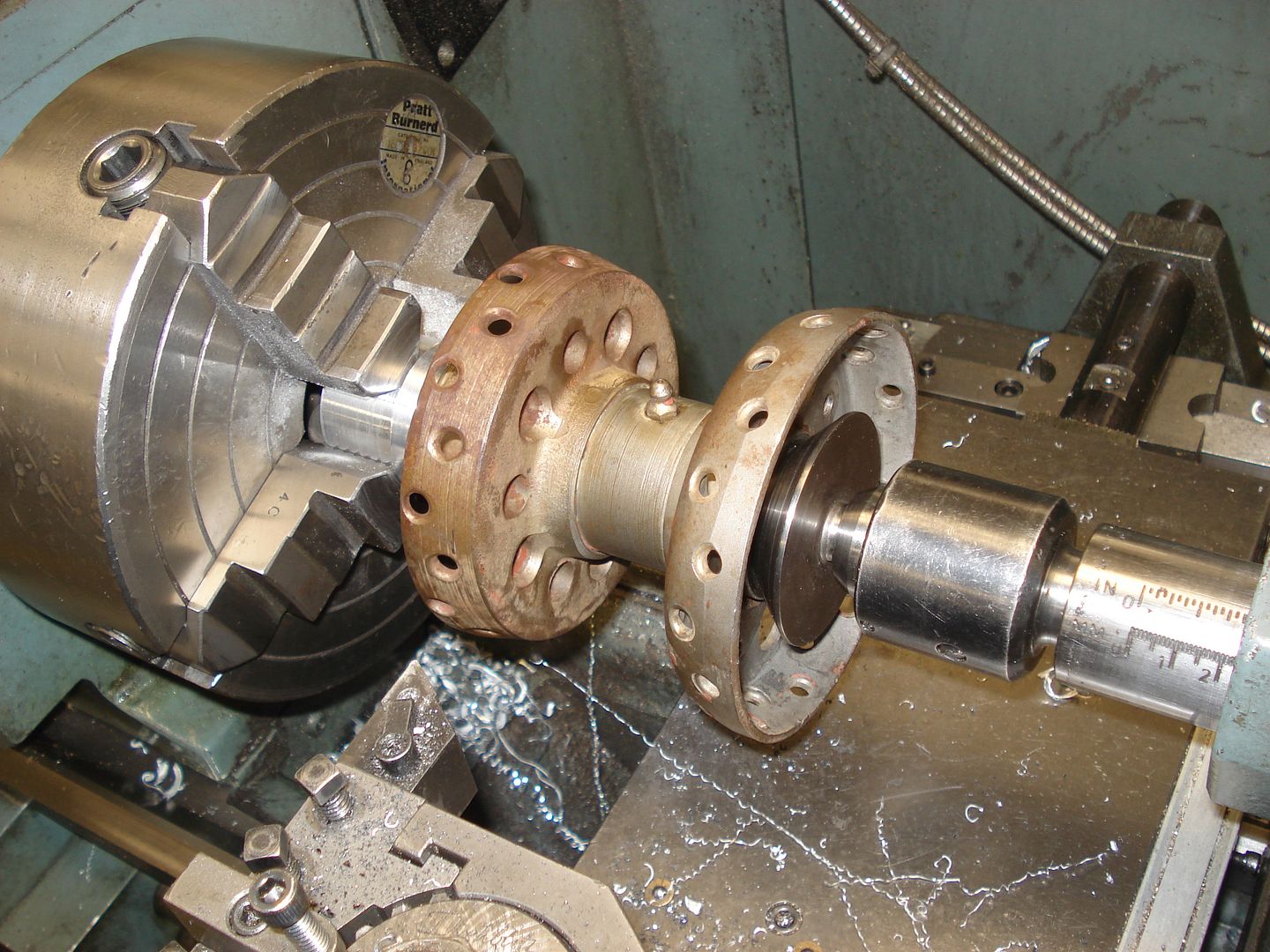 More on Classic Harley Davidson Star hub rebuild with new type quality ball bearing
Hi to all
You are the among the very first to see those videos and images,completely non-bike related this time ,a change from those who read my tech threads this is something non related to bike,this is mostly for those who work in or around a machine shop or interested in metal removal at it's best, or basement machinist trying to keep the cost down,to all hope you will enjoy.
I have been working on this for years, too long to tell,never had time and everything seem to get in my way,but now it is finally time to get them out so everyone could benefit from this new tool design .
Just click on each small pictures to get to my Photobucket video link to see the tool in action,first one is roughing a 6061 aluminum plate and second one is finishing cut.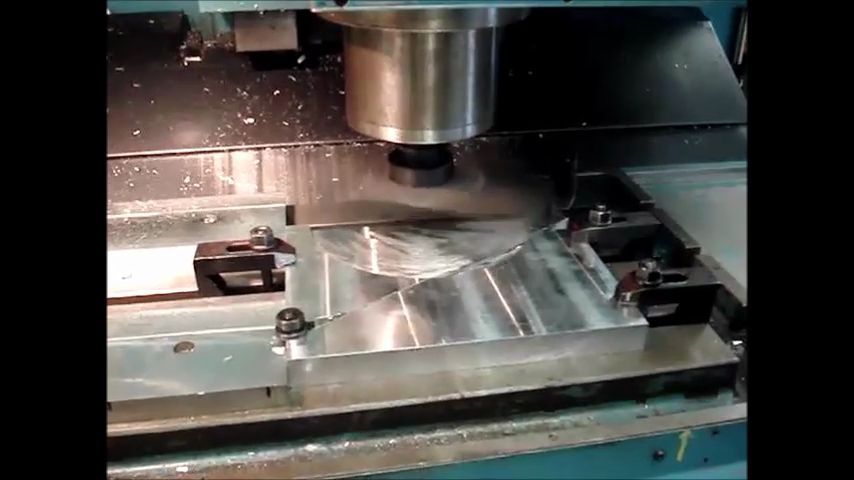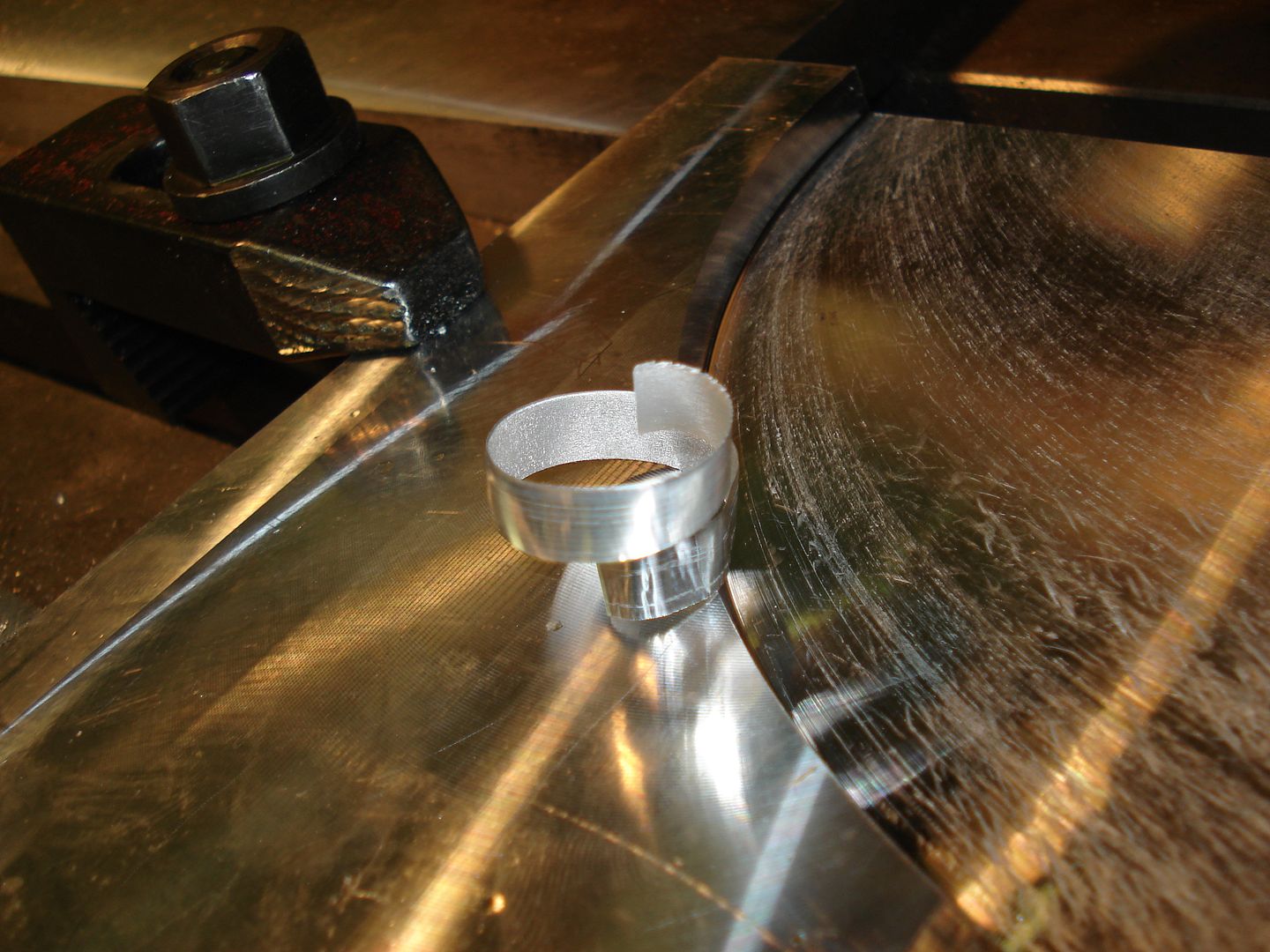 More on Fly Cut Thor, large fly cutter,the new tool design,time and money saving ,best of both world