Complete Cowpie tranny case repair, welded and machining process with jig
---
I will show you how I did repair a cowpie tranny that was busted ,I had this oem case for a long time and decide I will take care of this as soon as I have the time,sure lots of work to do to get it back to life ,but for the purpose to educate my students and you here ,so why not,here is the bottom of the case,you will see more as we go.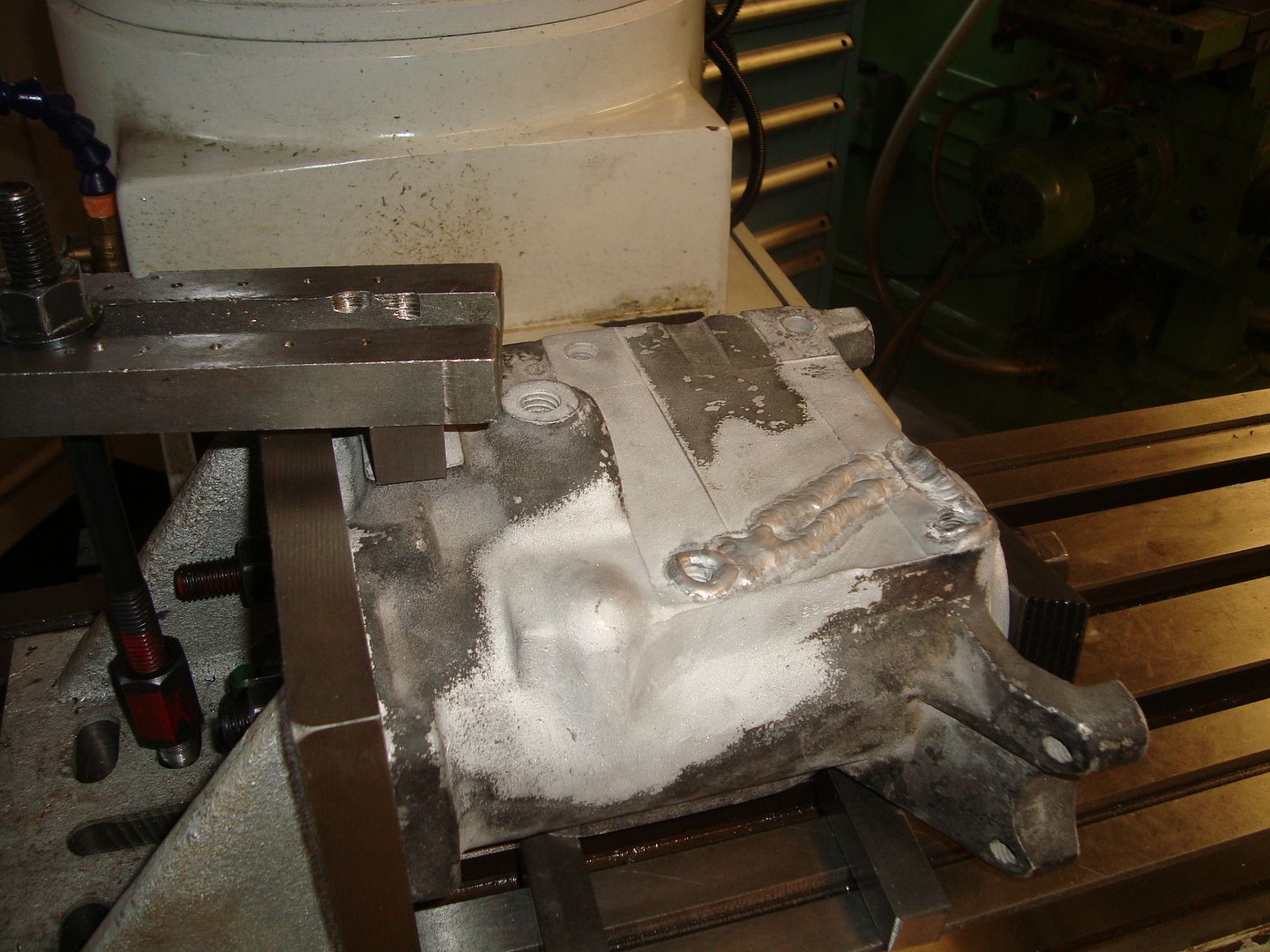 As you could see case was broken all the way from bottom to the top,will take care of the bottom and top of case but I will also take care of the bearing and seal housing also.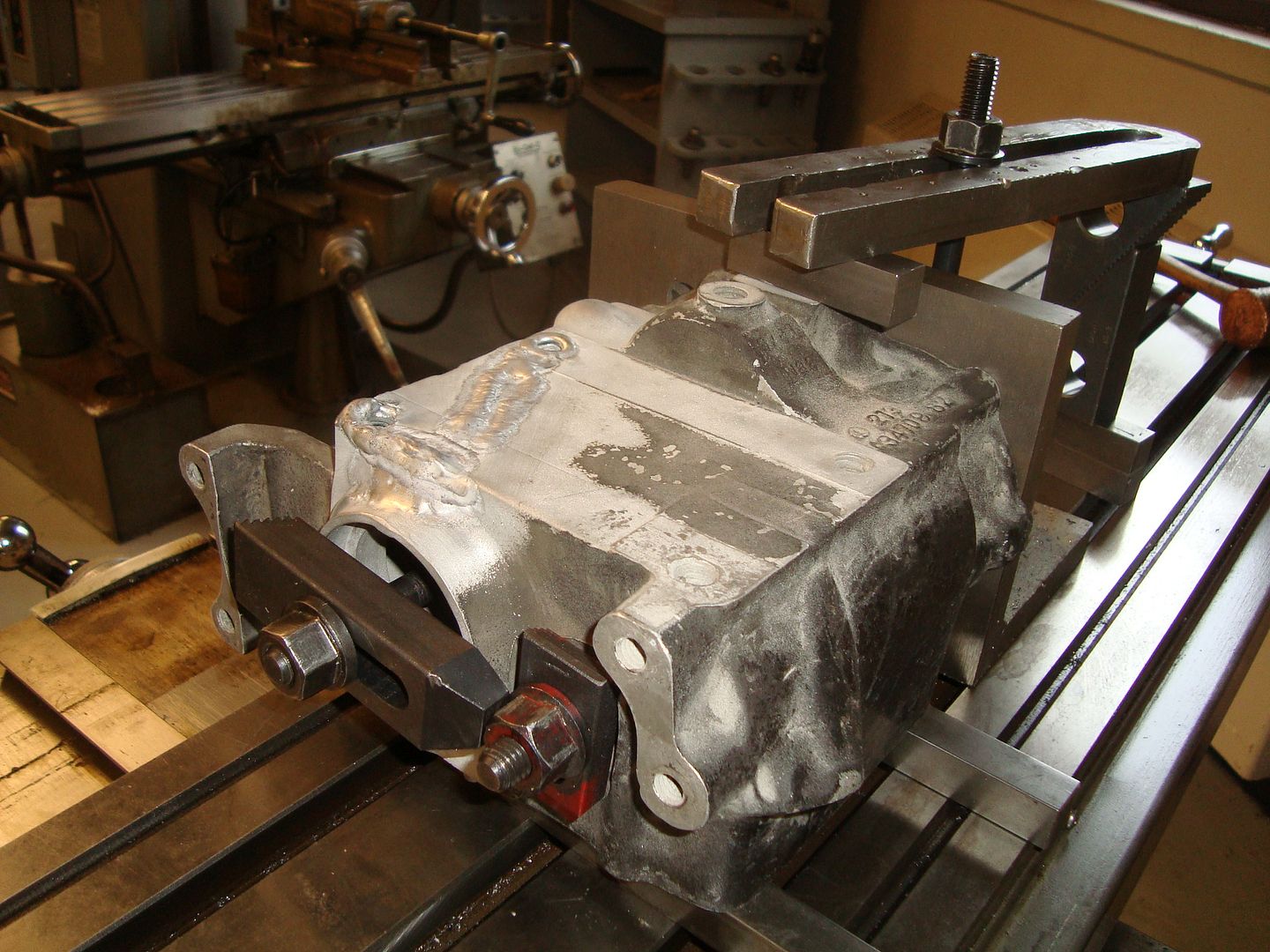 Hi Everyone
Here is something that might interest some of you,this is a new type of puller that I have created, that will ease your patience and time using it,you will see with the next couple of pictures how it is easy to use and also extremely fast.
You will also see in the next couple of pictures the way I took off the starter clutch gear with ease and without loosing any parts on the floor,all parts stays in the inside of puller.
As they say,Pictures are worth a thousand words.
Hope this help,thanks for looking, I have them for sale now, Saddlebagrail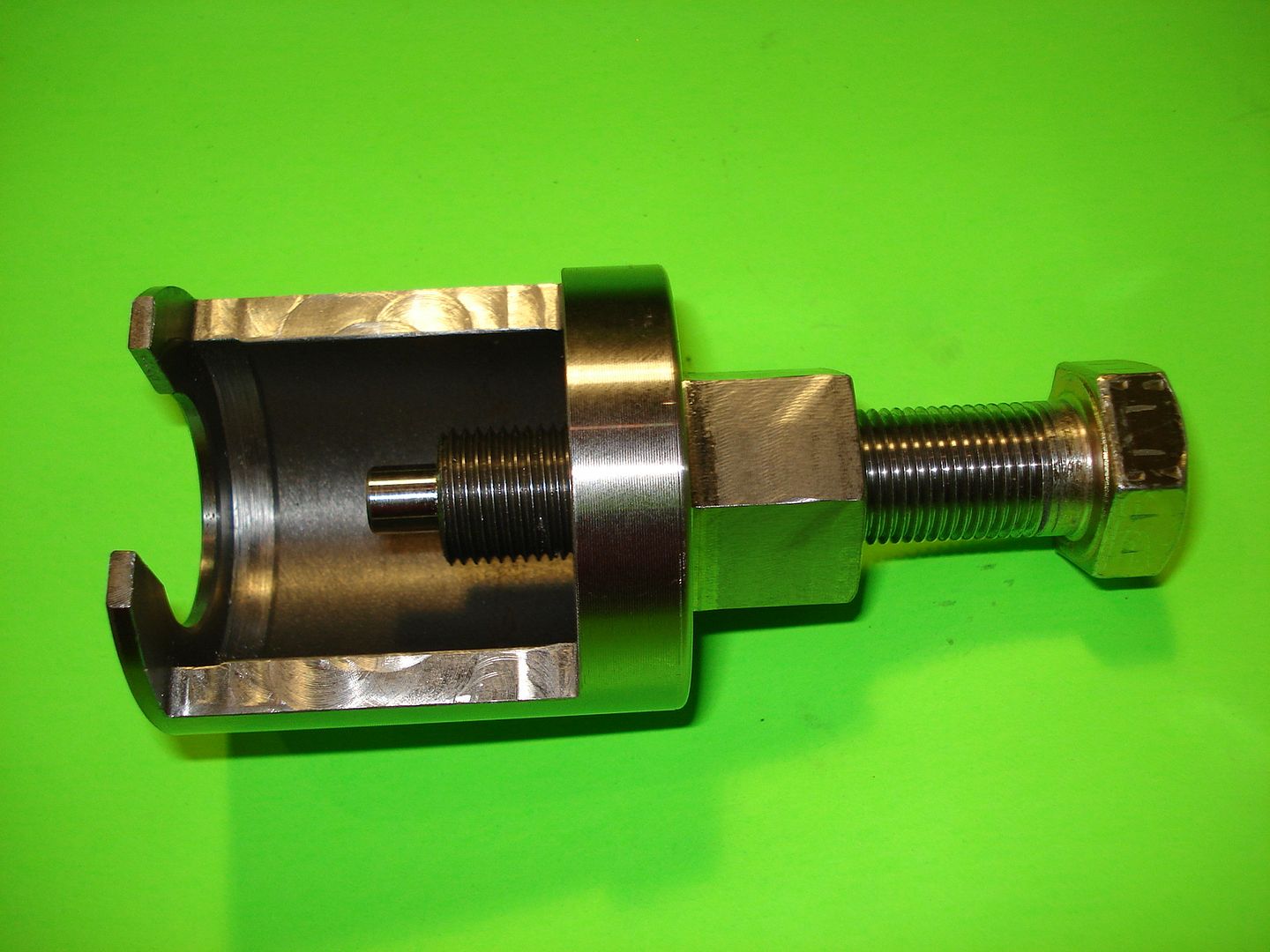 More on New type of starter clutch gear puller for the Harley 4 speed tranny
Here is a early Panhead tranny that belongs to my friend's Curtis, I did a repair today,his tranny is being rebuild completely and at the same time I need to correct some problems along the way and it is a good chance to show my students how things are done.