Harley-Davidson Hydra Glide FLH bottom tube thread repair
The bottom tube that secure the wheel axles with 2 studs could have encounter some problem, either they were over torque or if they hit somethings,so when the material fail around the studs you need to take care of that,one option is to buy cheap aftermarket ones,or the other option is to rebuild them,by completely weld the end of the tube and recondition to original specs.
Here is the end ready to be machine after the initial weld,everything was ground to start with to make sure no porosity would interfere at the end.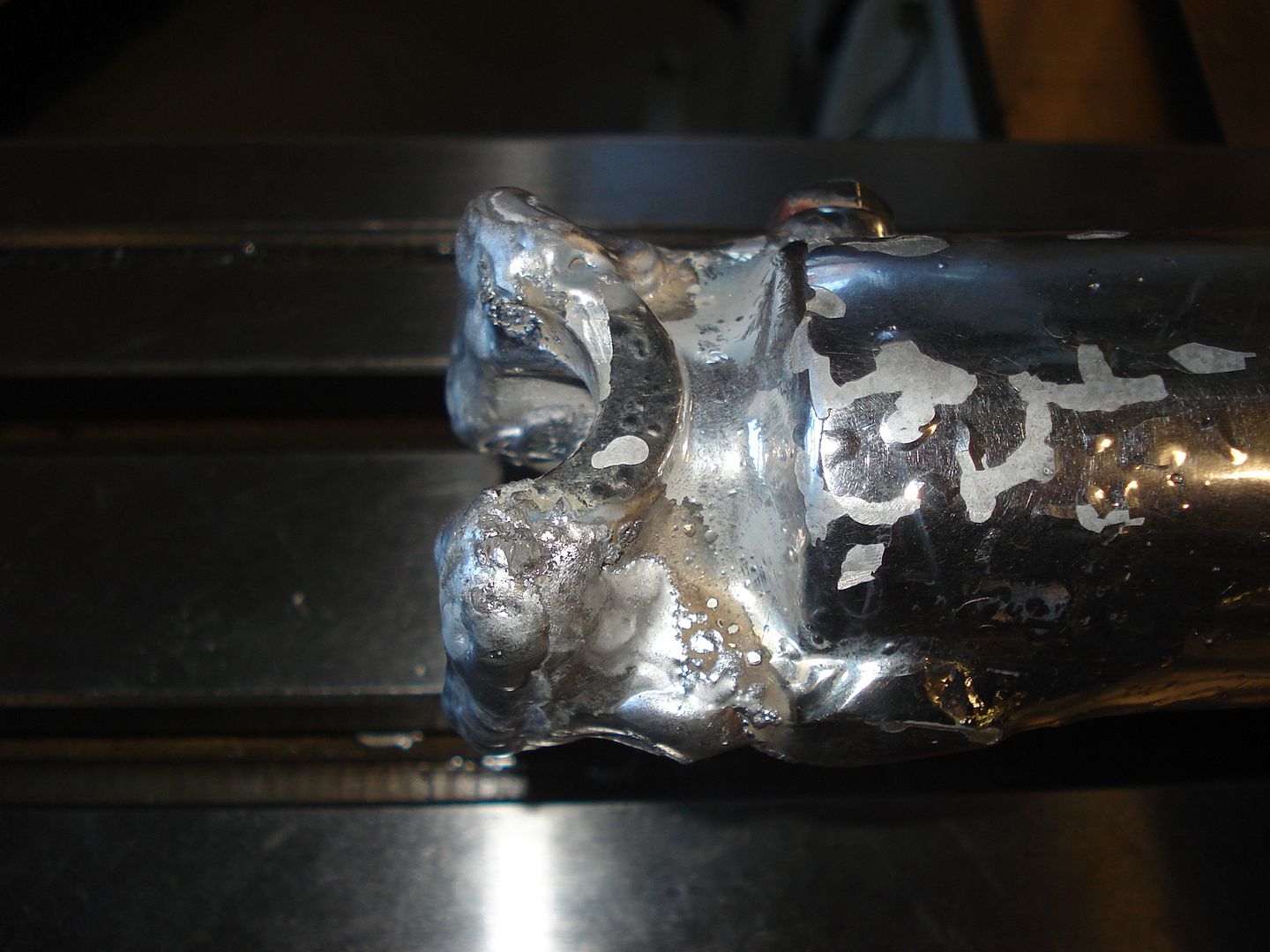 More on Classic Harley Hydra Glide FLH Bottom Fork Tube Thread Repair
Hi Everyone
I will show you how I take care of old FL tube inner bushing repair, most of those early set are all worn out and need to be redone to be run again, most would just buy new aftermarket cheaper one than try to recondition the old one you have, the purpose of this thread is to show you that it is feasible with some tooling. I am going to demonstrate how to take those old bushings out first then, make complete new bushing from raw material, then press them in, and machine the new bushings to fit new inner tube.
Most would either junk them or rebuild them with aftermarket thin bushings and a Sunnen hone here is another approach to the problem.
I will try to post as many pics as I could so you could clearly see how it is done,here is a bunch of them I had ,decide to rebuild all but only finish 2 of them, due to inner tube size difference,(one was 1.623 and the other was 1.624 inch not as big difference but still my old one was 1.626 inch) so better wait until you have the inner tube, so could have perfect clearance for your new bushings.
First you will need to take the old bushings out…my custom puller to take the bottom and top bushing out.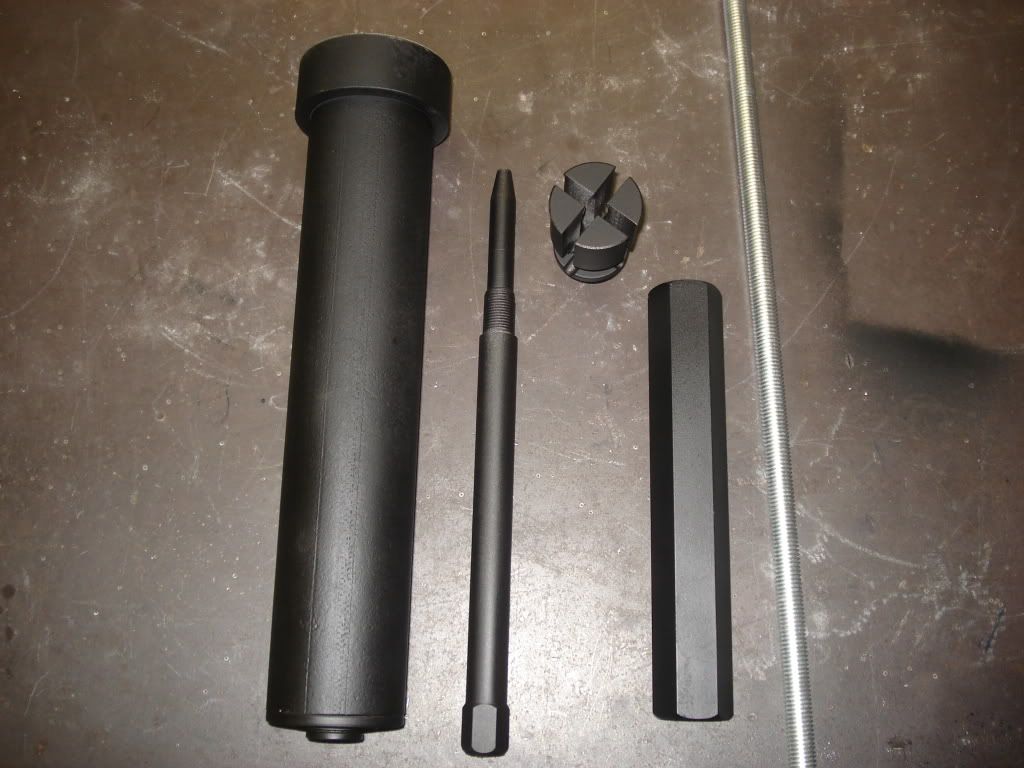 More on How To Recondition Classic Harley FLH Hydra Glide Forks
Complete Cowpie tranny case repair, welded and machining process with jig
---
I will show you how I did repair a cowpie tranny that was busted ,I had this oem case for a long time and decide I will take care of this as soon as I have the time,sure lots of work to do to get it back to life ,but for the purpose to educate my students and you here ,so why not,here is the bottom of the case,you will see more as we go.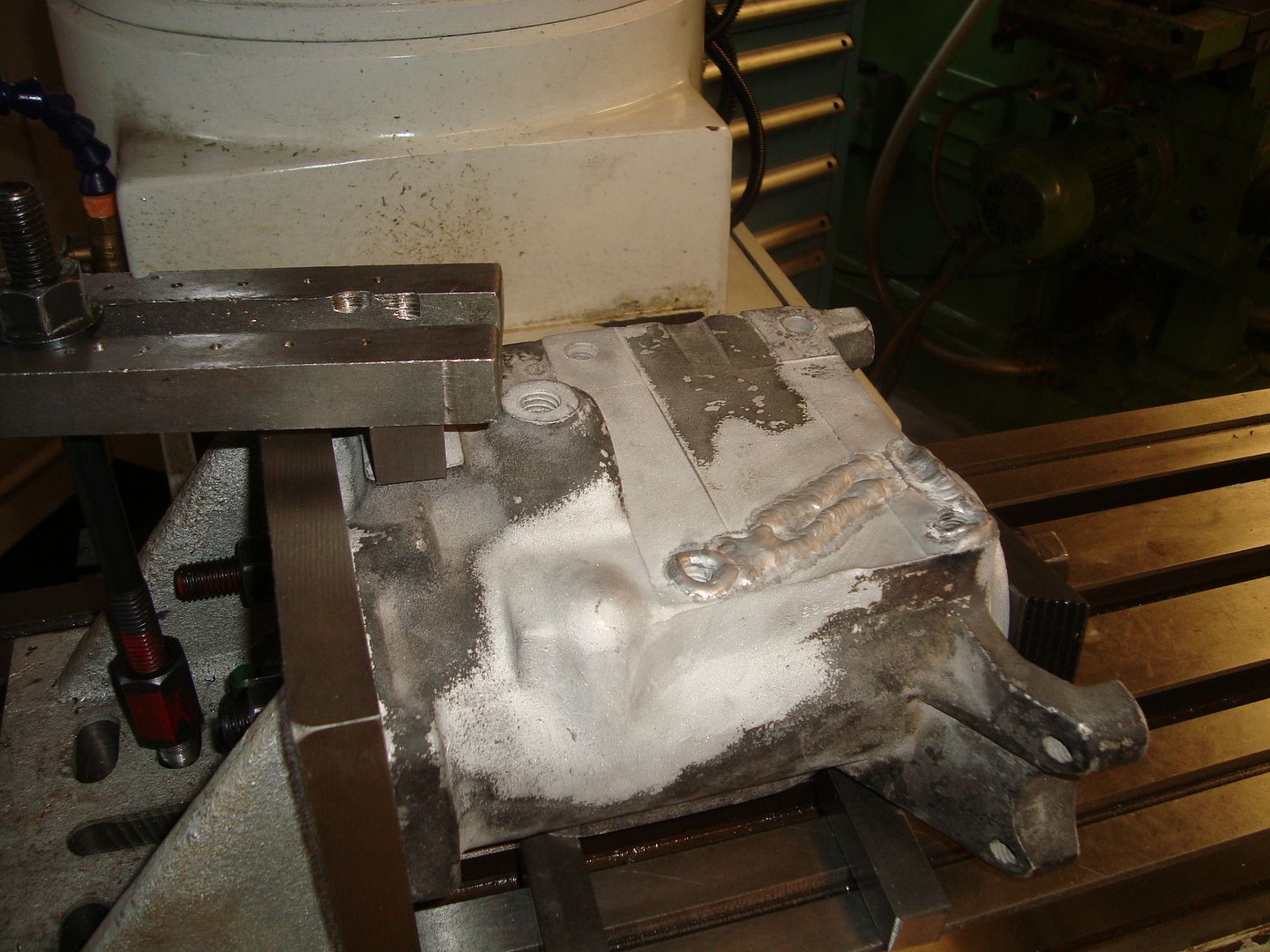 As you could see case was broken all the way from bottom to the top,will take care of the bottom and top of case but I will also take care of the bearing and seal housing also.