Departments
Extended discussions by our authors on matters relating to Classic American Iron motorcycles.
OK, here is a photo of my next project bike in basic "as bought" condition. I plan to use this rare ex-police 1965 Harley Panhead – rare because it came from the factory with 3 1/2 gallon tanks and handshifter set up.
This was the last year for actual tankshifters, as the 1966 Shovelhead came with the handshifter mounted on the down tubes. This one has been repainted a few times and has had some parts swapped out since it came off service as a police motorcycle.
Subscribe to American Iron Magazine to follow a series or articles on this bike later in the year.
Nothing special, but I like this photo of the left side gas tank and handshifter of my 1948 Harley Panhead.
I had just ridden to the local gas station to fill up and the sun was going down, so I pulled over to take this photo with my cellphone camera.
Looks artsy, so thought we'd share it here. – Buzz Kanter
This time I will show you how to update some worn out old Harley Davidson star hub, in early wheels Harley were using some loose rollers in cage that were running into the case-hardened housing bore, to rebuild them to like new condition, they should be lap and the use of oversize rollers were need, quite a job for a regular guy to save those hubs.
I decide to modify the inner guts only to accept usual ball bearing, meaning that I will not use loose rollers anymore, all internal will be update but external look will stay exactly the same which is quite important when doing update like this.First, here is some pictures of hub and mandrel use during the process
Here you can see a real worn inner hub, inner surface should be really smooth usually when loose rollers were riding into housing
Small sleeve need to be out before the machining, you can see it against the shoulder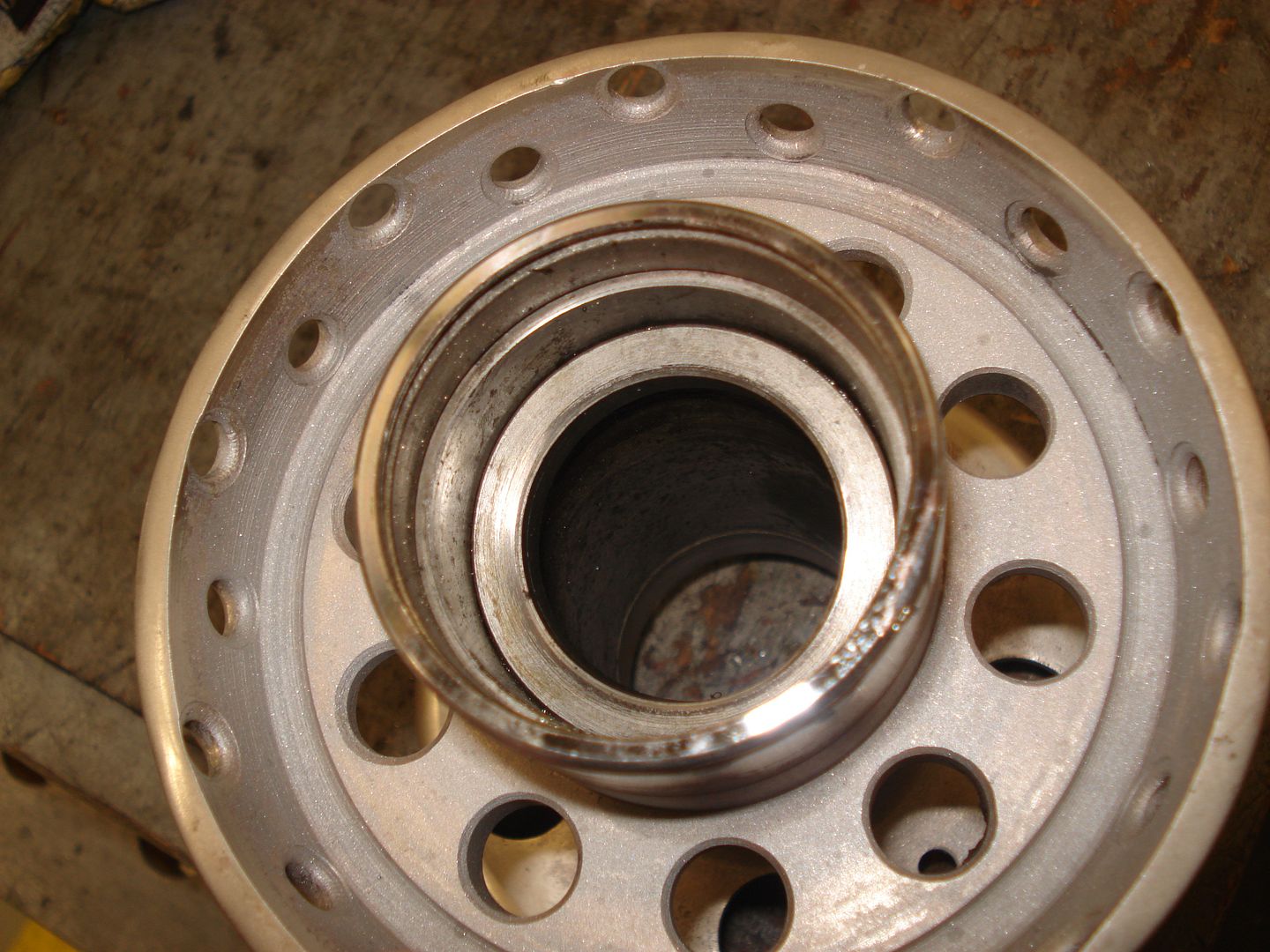 Star hub mount on an custom-made aluminum machining mandrel, press in place with live center from lathe tailstock. Just a light interference of .001 should do it.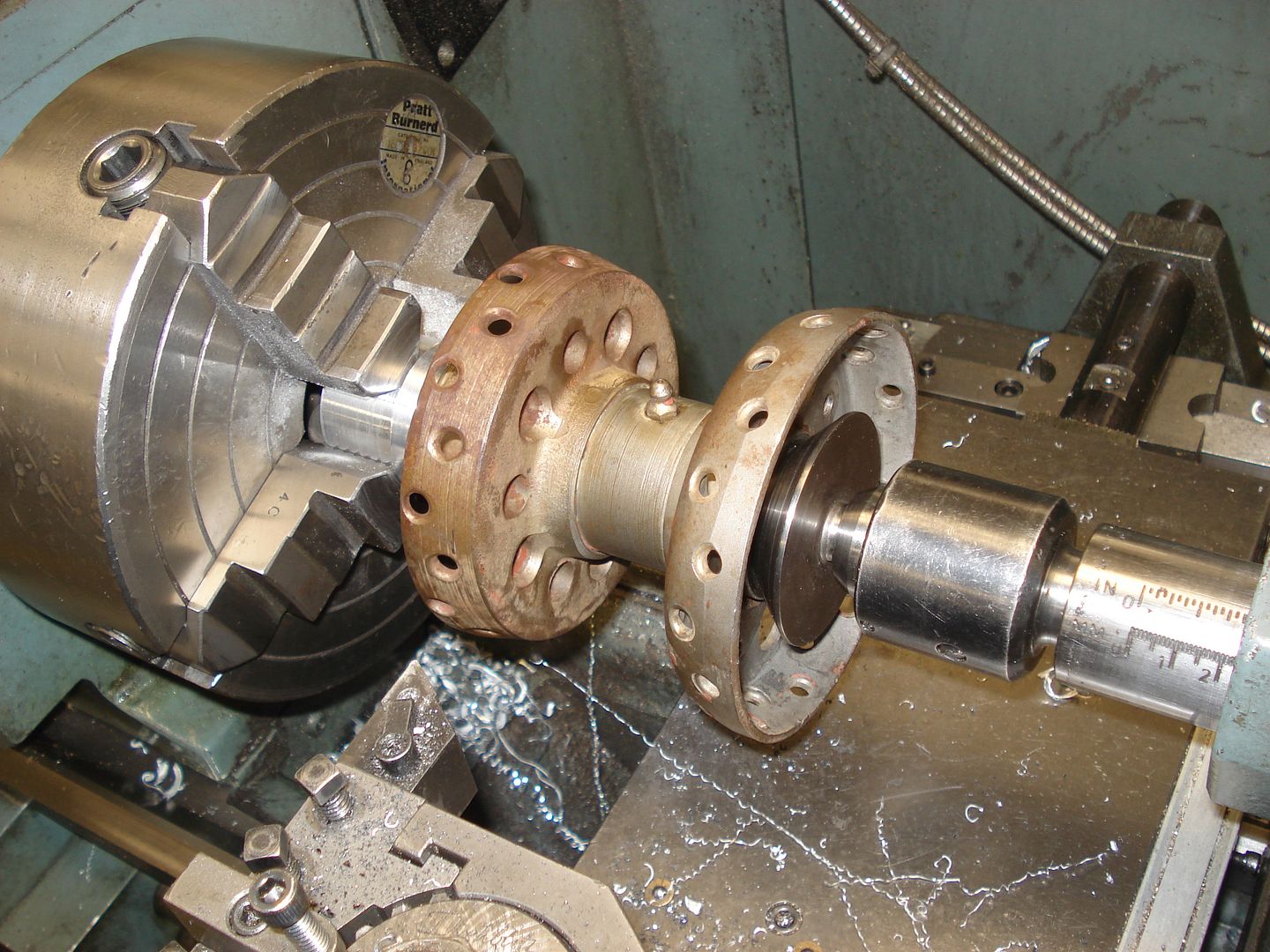 More on Classic Harley Davidson Star hub rebuild with new type quality ball bearing