Hi Everyone
I will show you how I take care of old FL tube inner bushing repair, most of those early set are all worn out and need to be redone to be run again, most would just buy new aftermarket cheaper one than try to recondition the old one you have, the purpose of this thread is to show you that it is feasible with some tooling. I am going to demonstrate how to take those old bushings out first then, make complete new bushing from raw material, then press them in, and machine the new bushings to fit new inner tube.
Most would either junk them or rebuild them with aftermarket thin bushings and a Sunnen hone here is another approach to the problem.
I will try to post as many pics as I could so you could clearly see how it is done,here is a bunch of them I had ,decide to rebuild all but only finish 2 of them, due to inner tube size difference,(one was 1.623 and the other was 1.624 inch not as big difference but still my old one was 1.626 inch) so better wait until you have the inner tube, so could have perfect clearance for your new bushings.
First you will need to take the old bushings out…my custom puller to take the bottom and top bushing out.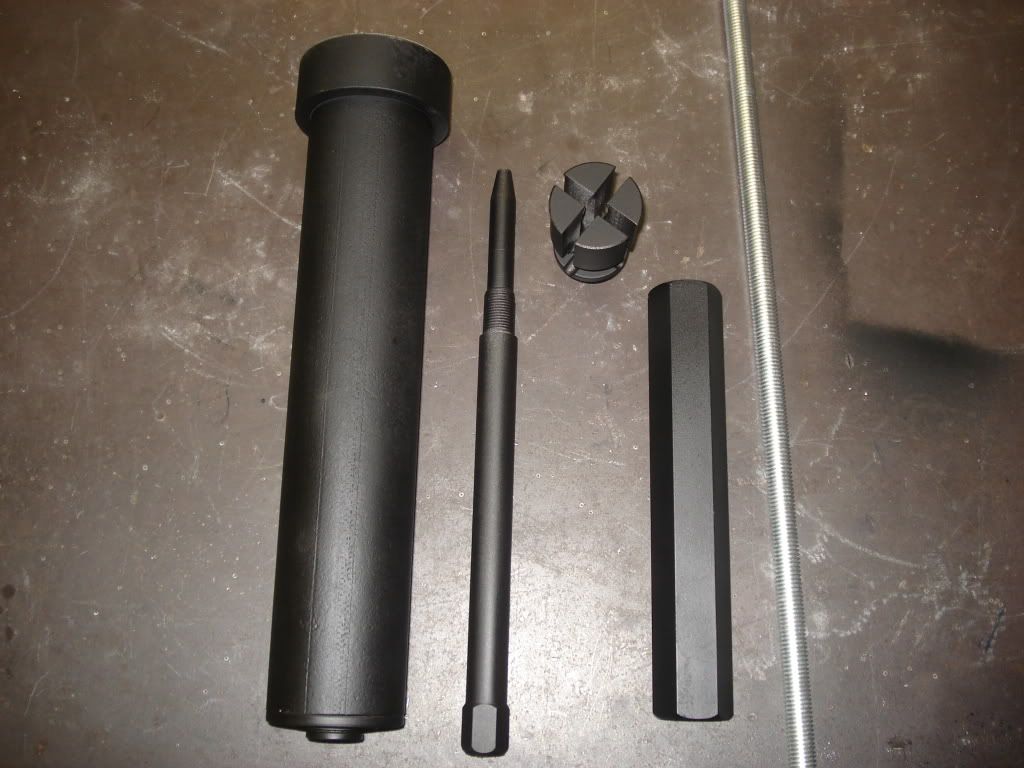 More on How To Recondition Classic Harley FLH Hydra Glide Forks
For my '33, I decided to go with the standard 3-speed transmission.  There was also a 3-speed with reverse available that same year for sidecar use, but I think the standard 3-speed will suit my needs just fine and from talking with those that do run sidecars, the rig is light enough that you can manage it without reverse.  I started out with a '32-'35 case, which is easily distinguished from the previous and later models by a large mounting boss located behind the main sprocket which is used for attaching the primary.  The case was in excellent condition and only needed surface cleaning to prep it for building.
More on Building a Harley-Davidson VL: Transmission Rebuild
Over the winter, I've made a lot of progress on my 1933 Harley-Davidson build.  Now that the engine has been sent to the machine shop for rebuilding, I wanted to take some time and write about what it took to get the engine ready to be rebuilt.  If I had to sum it all up with one picture, it would definitely be this one of me standing at the blasting cabinet.  Almost every part had to be cleaned with fine aluminum oxide media to remove 80+ years of dirt and grime.