This time I will show you how to update some worn out old Harley Davidson star hub, in early wheels Harley were using some loose rollers in cage that were running into the case-hardened housing bore, to rebuild them to like new condition, they should be lap and the use of oversize rollers were need, quite a job for a regular guy to save those hubs.
I decide to modify the inner guts only to accept usual ball bearing, meaning that I will not use loose rollers anymore, all internal will be update but external look will stay exactly the same which is quite important when doing update like this.First, here is some pictures of hub and mandrel use during the process
Here you can see a real worn inner hub, inner surface should be really smooth usually when loose rollers were riding into housing
Small sleeve need to be out before the machining, you can see it against the shoulder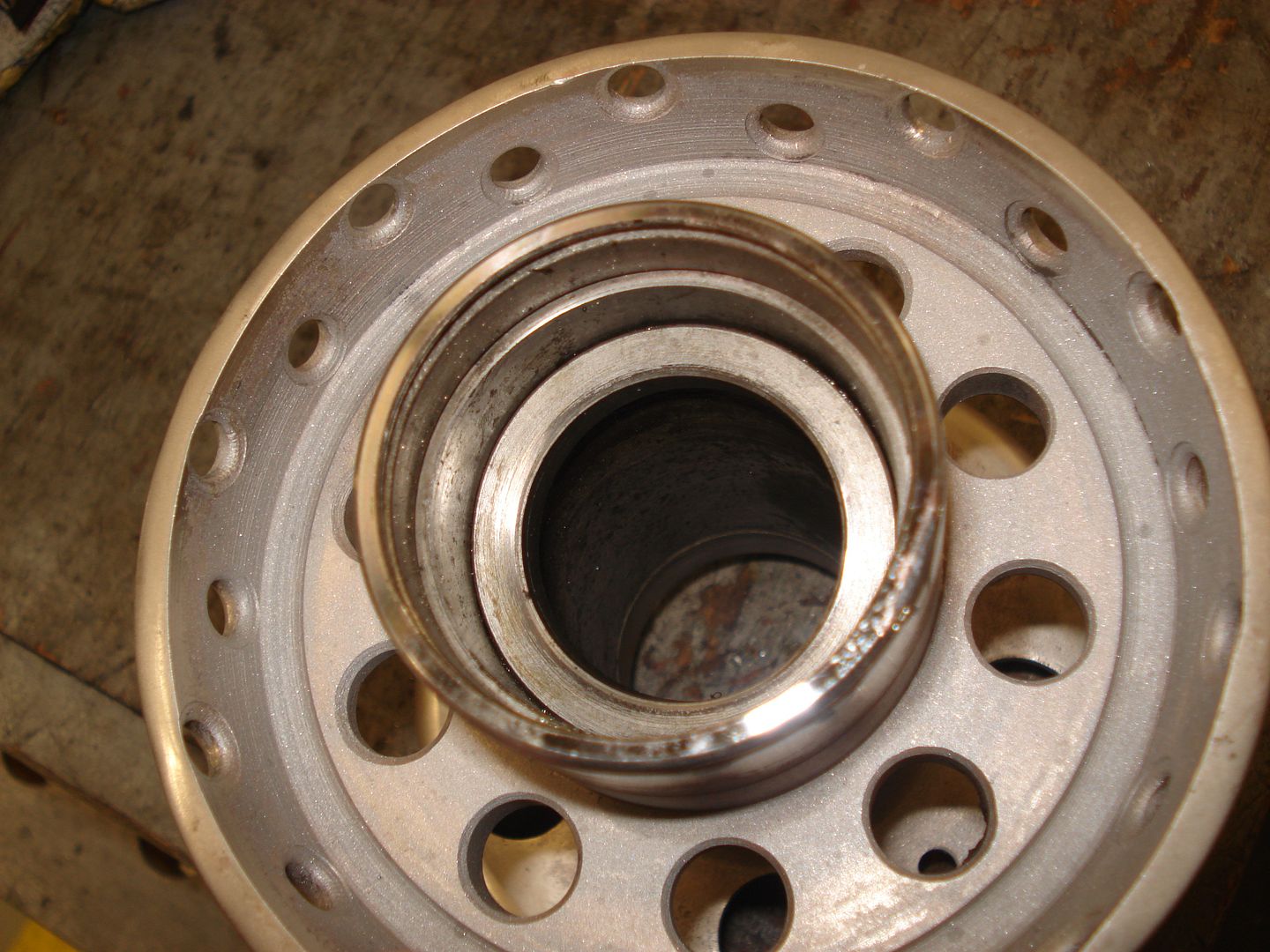 Star hub mount on an custom-made aluminum machining mandrel, press in place with live center from lathe tailstock. Just a light interference of .001 should do it.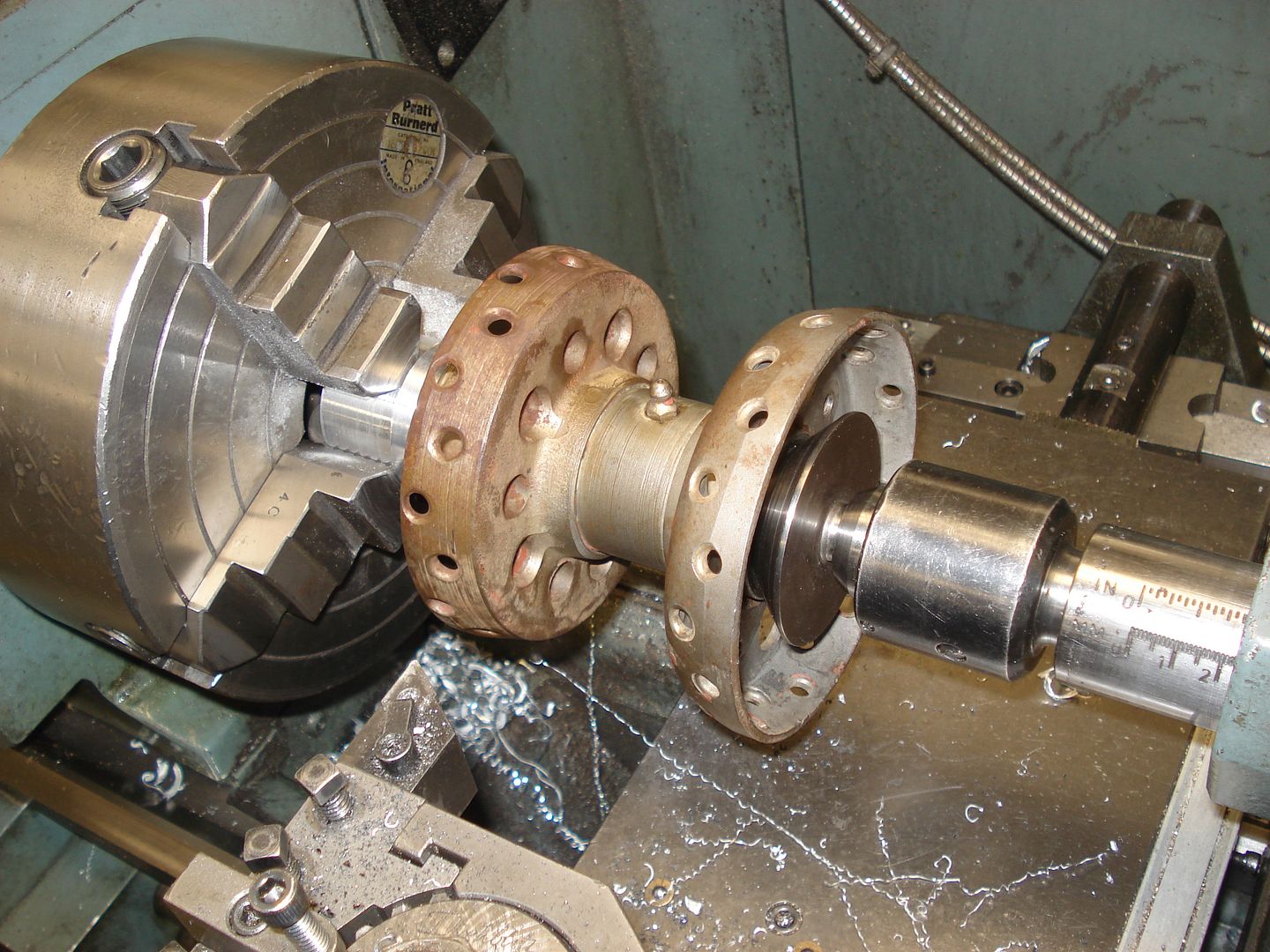 More on Classic Harley Davidson Star hub rebuild with new type quality ball bearing
If you are into classic or antique Indian motorcycles, like the Chief, Scout, Four or racers, we have some great deals for you.
The long out-of-print Indian Motorcycle Illustrated is considered one of the best magazines ever for classic (pre-1954) Indian motorcycle enthusiasts.
You can pay a lot of money for them on ebay, if you can find them, or shop at Greaserag.com to find most of them in uncirculated condition, at a reasonable cost.
Greaserag has many, but not all issues of this magazine for sale. But be aware, once they are sold out, they are gone forever.
Click on Indian Motorcycle Magazines link for more info of what is available, and to order yours now.
Please consider sharing this info and link with your Indian riding friends.
Modifying a Camshaft for Panhead or early Shovel using a late shovel camshaft
I have been searching for a specific cam for my new project,been running a V-thunder by comp cams in my FLH 82 and simply love it,so I contact Comp Cams to see if they were making models for either Panhead or early Shovel which is not common by many manufacturers.
I never received an answer for Comp Cams,even ask Andrews if they want to make a run for Panhead /early Shovelhead,they said they would but as soon as I ask for same specs as V-Thunder I have never hear back from them.
So I decided to experiment a little ,search a little and found out that they are basically the same as later cams except for the gear and also the cam cover end which is bigger and also longer on later models to timed the advance weight which is not the case with early models.
I tried machining an old Evo camshaft I had on hands ,to see if the parts that run on bushing was hardened deep ,here is a few pics,it was hardened for about .080 in depth,probably induction case hardened,deep enough not to distort the cam too much,but since original outside diameter is 1.000 inch on later models compare to .8125 inch for early models , a difference of .1875(3/16 inch),so no more hardness at the finish size.
I did order some inner bearing sleeve that were .6875 inside diameter with a .9375 outside diameter and around 1 inch long,which is about a 1 /2 inch too long,so I ordered some bearing hardened sleeves form UK,cause I could not find any in Canada.
Basically all you need is there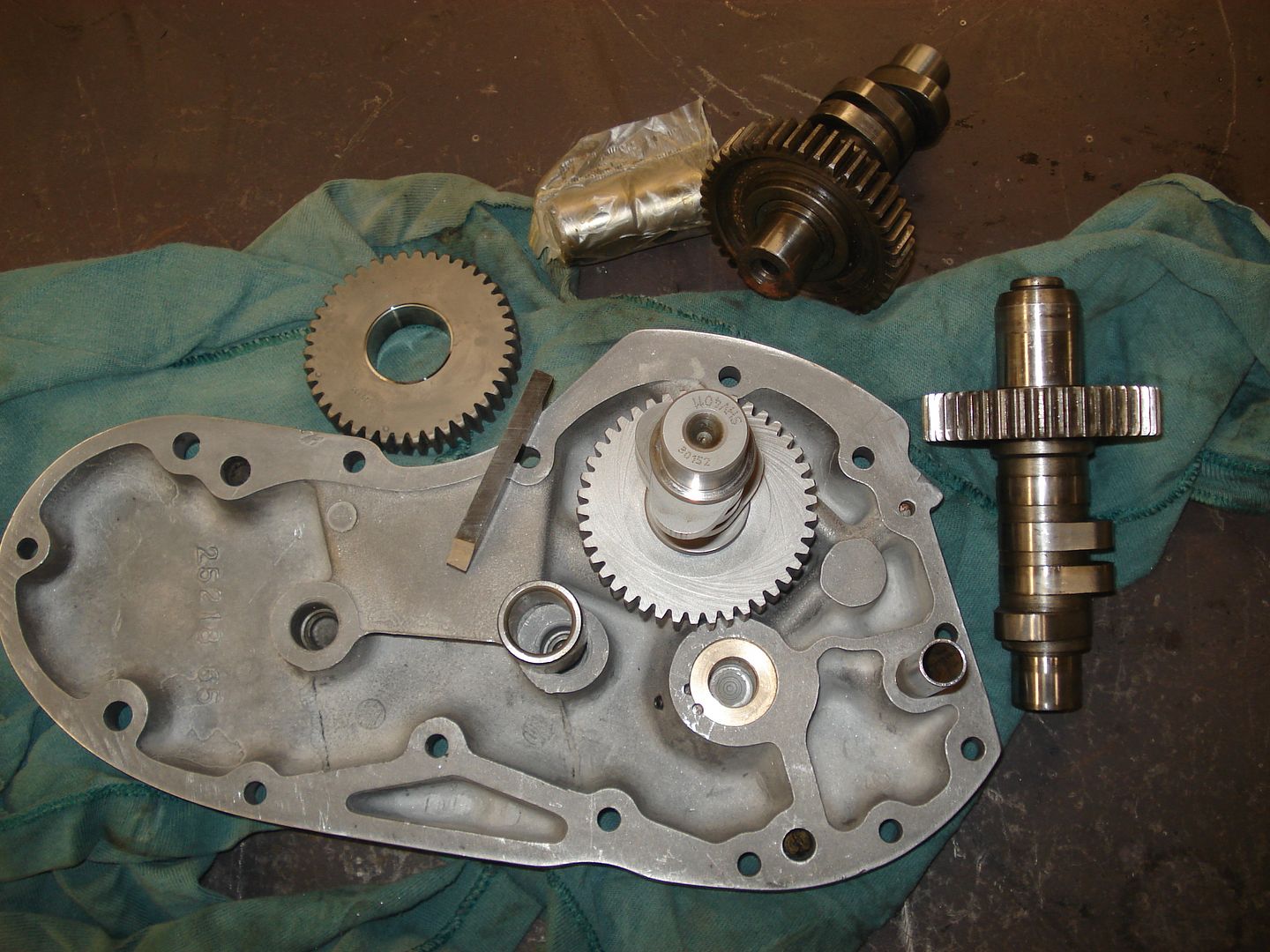 More on Modifying a Camshaft for Panhead or early Shovel using a late shovel camshaft