Hi to everyone
I  post this tech thread about an engine that has been plain trouble since it was build a few years ago  in the States.
The engine is a mismatch Shovelhead engine with S&S case has been apart at least 2 time in the last 2000 miles,not to count the numerous time it was open for severals reasons before my friend bought the bike a few years ago from the USA,….He simply nickname the bike «Christine» for a simple reason….
We had a long talk at his place last summer about it,to start with, his background he his a very good motorcycle mechanics since way way back and we know each others for a long time, he want my input about his Shovel,he ask me to listen to «Christine»,and I did ,all I can say is the front cylinders was making an awful sounds.
The engine will need to be open again for another time, to see what is the problem again right now,he told me very seriously that if that engine get back into the frame and still have problems,it will end up as a boat anchor,and he really mean it, he is very good on all tasks around motorcycle except he never did a Harley crankshaft.
I offer to do the bottom end, and at the same time also to do the severals machining tasks, that need to be done when your doing an engine,he ask to take care of it completely to get rid of the curse,he was piss off of the engine,so I accept for him …..so here is some pics of the carnage first.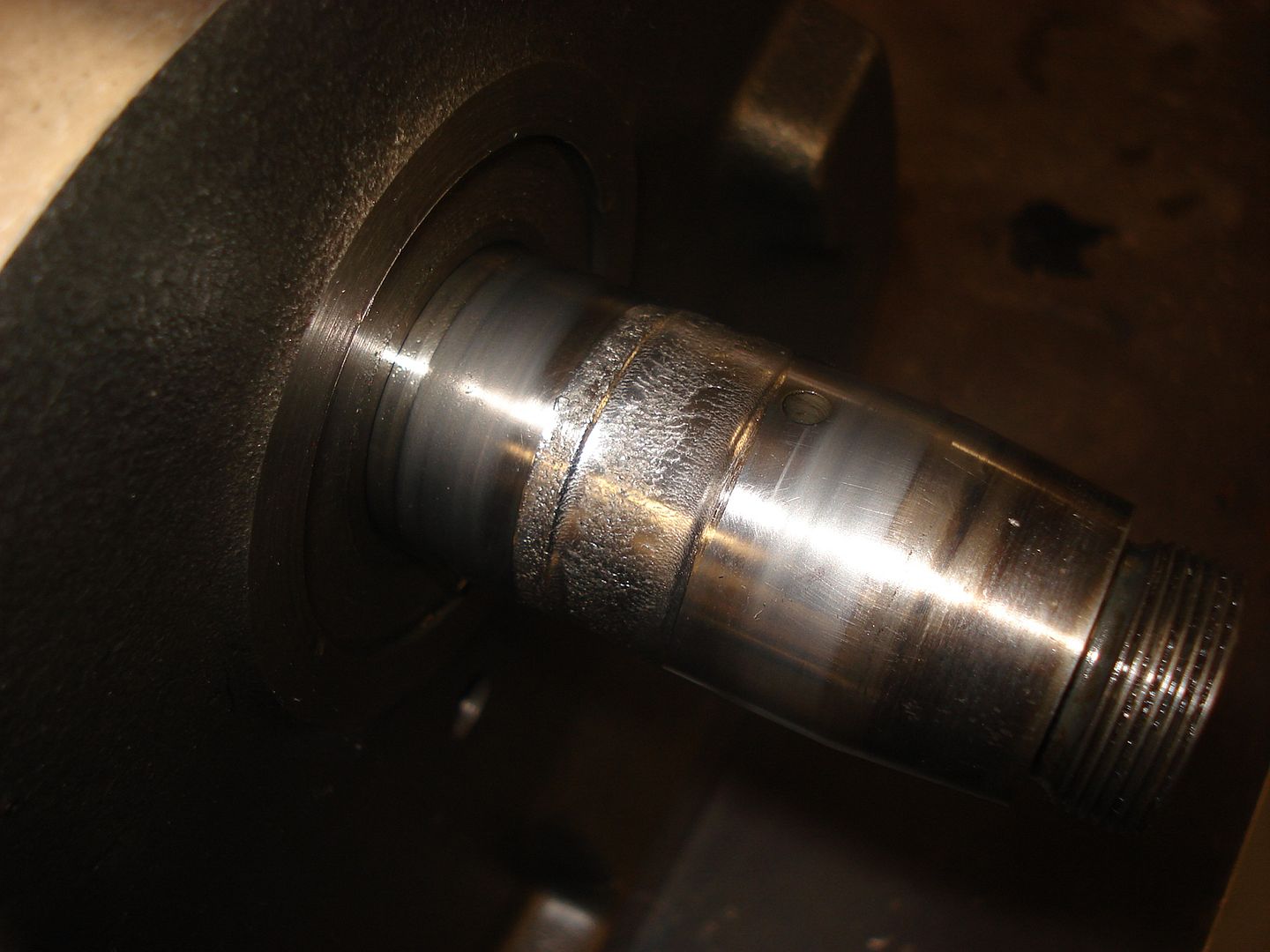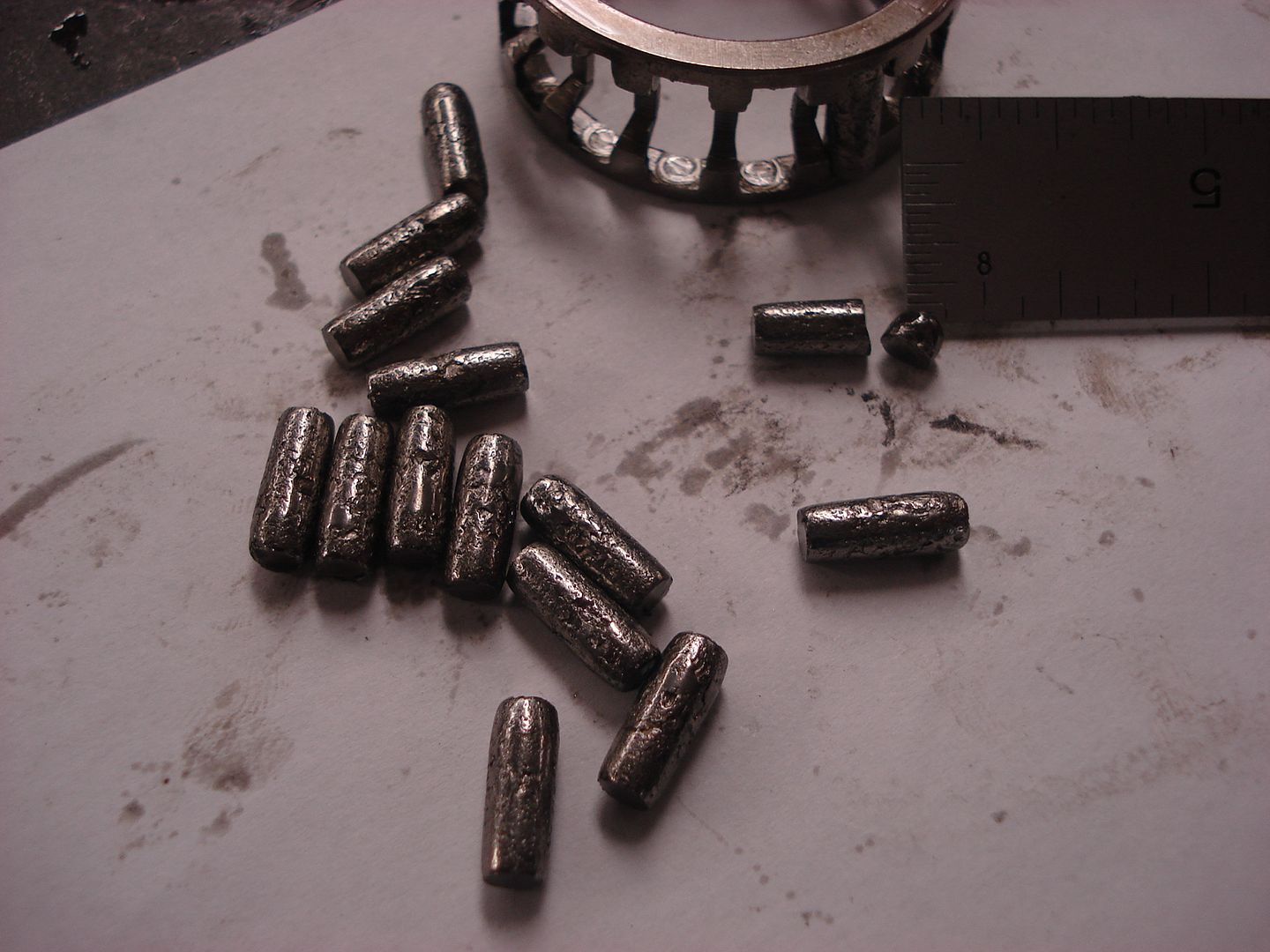 More on American made V-Twin engine case problems,and how to correct it
This time I will show you how to update some worn out old Harley Davidson star hub, in early wheels Harley were using some loose rollers in cage that were running into the case-hardened housing bore, to rebuild them to like new condition, they should be lap and the use of oversize rollers were need, quite a job for a regular guy to save those hubs.
I decide to modify the inner guts only to accept usual ball bearing, meaning that I will not use loose rollers anymore, all internal will be update but external look will stay exactly the same which is quite important when doing update like this.First, here is some pictures of hub and mandrel use during the process
Here you can see a real worn inner hub, inner surface should be really smooth usually when loose rollers were riding into housing
Small sleeve need to be out before the machining, you can see it against the shoulder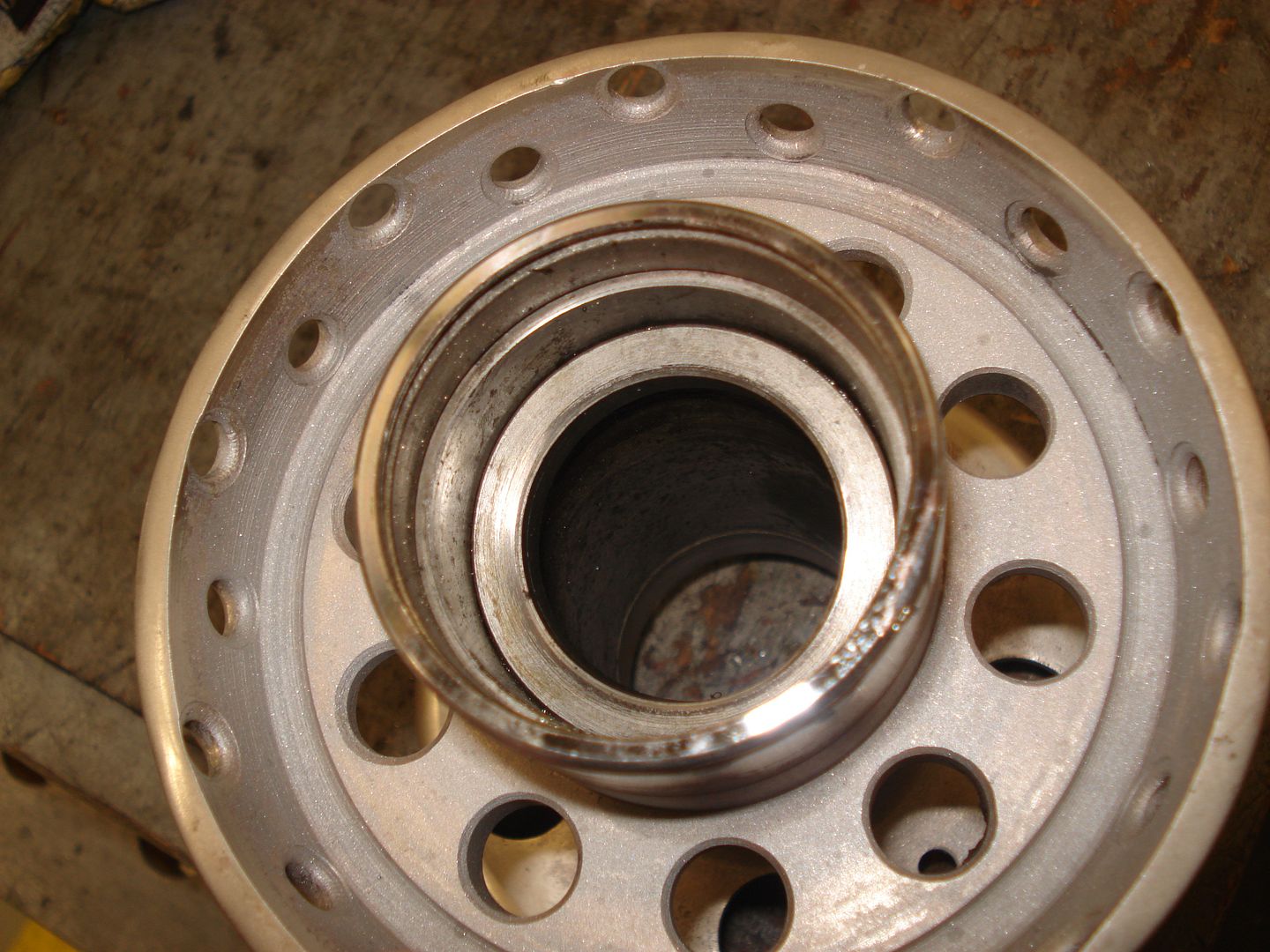 Star hub mount on an custom-made aluminum machining mandrel, press in place with live center from lathe tailstock. Just a light interference of .001 should do it.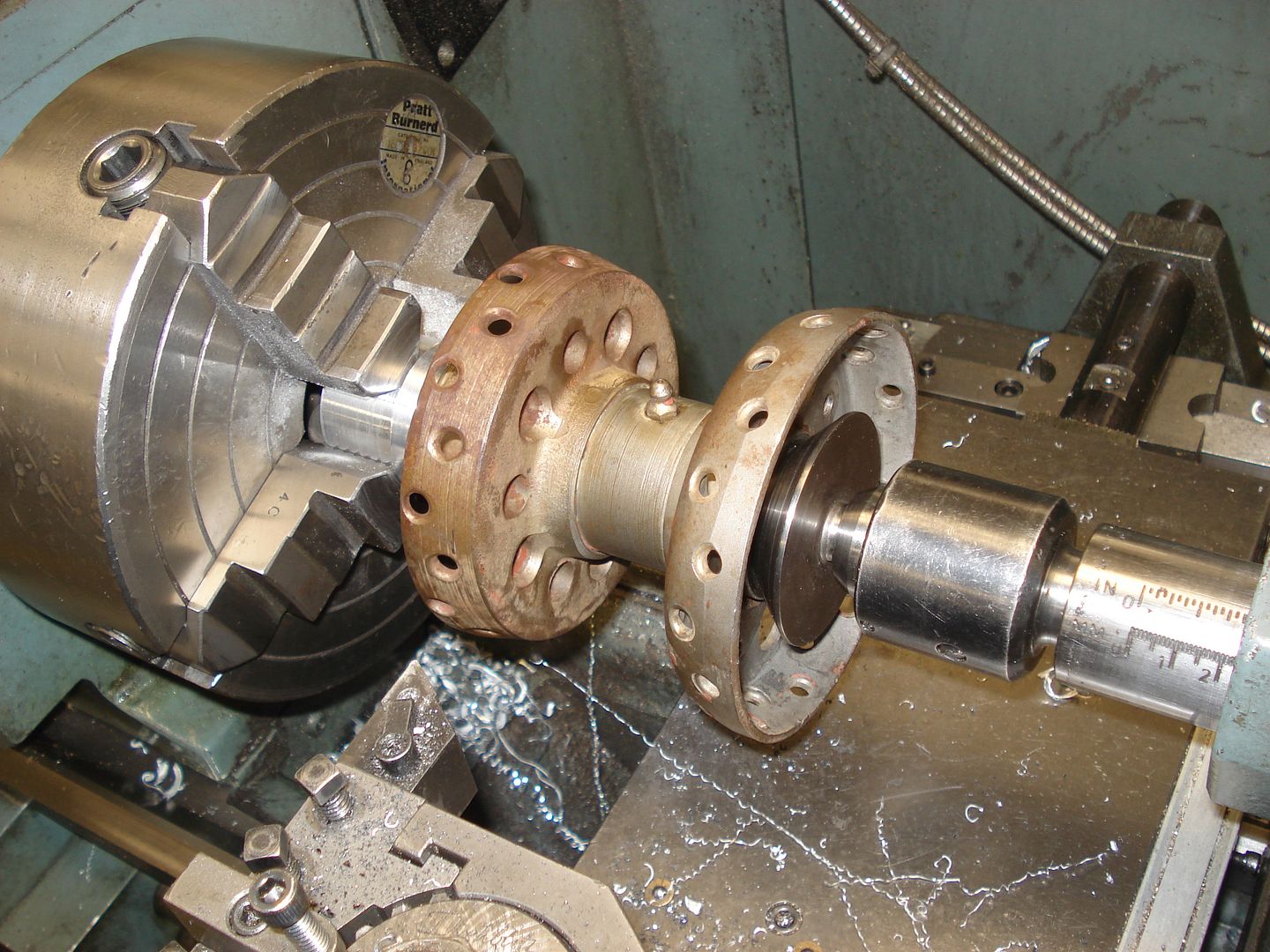 More on Classic Harley Davidson Star hub rebuild with new type quality ball bearing
If you are into classic or antique Indian motorcycles, like the Chief, Scout, Four or racers, we have some great deals for you.
The long out-of-print Indian Motorcycle Illustrated is considered one of the best magazines ever for classic (pre-1954) Indian motorcycle enthusiasts.
You can pay a lot of money for them on ebay, if you can find them, or shop at Greaserag.com to find most of them in uncirculated condition, at a reasonable cost.
Greaserag has many, but not all issues of this magazine for sale. But be aware, once they are sold out, they are gone forever.
Click on Indian Motorcycle Magazines link for more info of what is available, and to order yours now.
Please consider sharing this info and link with your Indian riding friends.