December 16, 2017
American made V-Twin engine case problems,and how to correct it
Hi to everyone
I  post this tech thread about an engine that has been plain trouble since it was build a few years ago  in the States.
The engine is a mismatch Shovelhead engine with S&S case has been apart at least 2 time in the last 2000 miles,not to count the numerous time it was open for severals reasons before my friend bought the bike a few years ago from the USA,….He simply nickname the bike «Christine» for a simple reason….
We had a long talk at his place last summer about it,to start with, his background he his a very good motorcycle mechanics since way way back and we know each others for a long time, he want my input about his Shovel,he ask me to listen to «Christine»,and I did ,all I can say is the front cylinders was making an awful sounds.
The engine will need to be open again for another time, to see what is the problem again right now,he told me very seriously that if that engine get back into the frame and still have problems,it will end up as a boat anchor,and he really mean it, he is very good on all tasks around motorcycle except he never did a Harley crankshaft.
I offer to do the bottom end, and at the same time also to do the severals machining tasks, that need to be done when your doing an engine,he ask to take care of it completely to get rid of the curse,he was piss off of the engine,so I accept for him …..so here is some pics of the carnage first.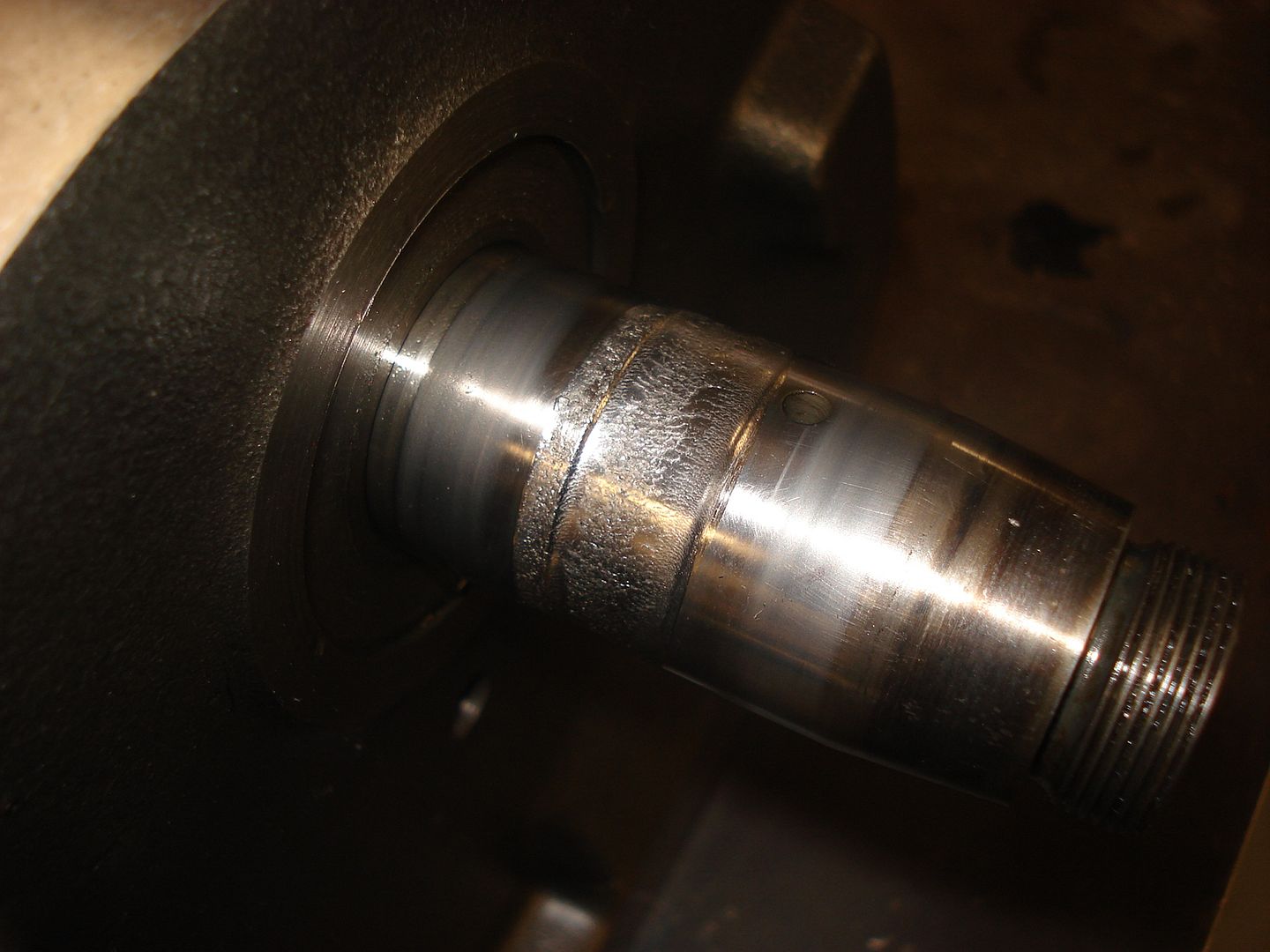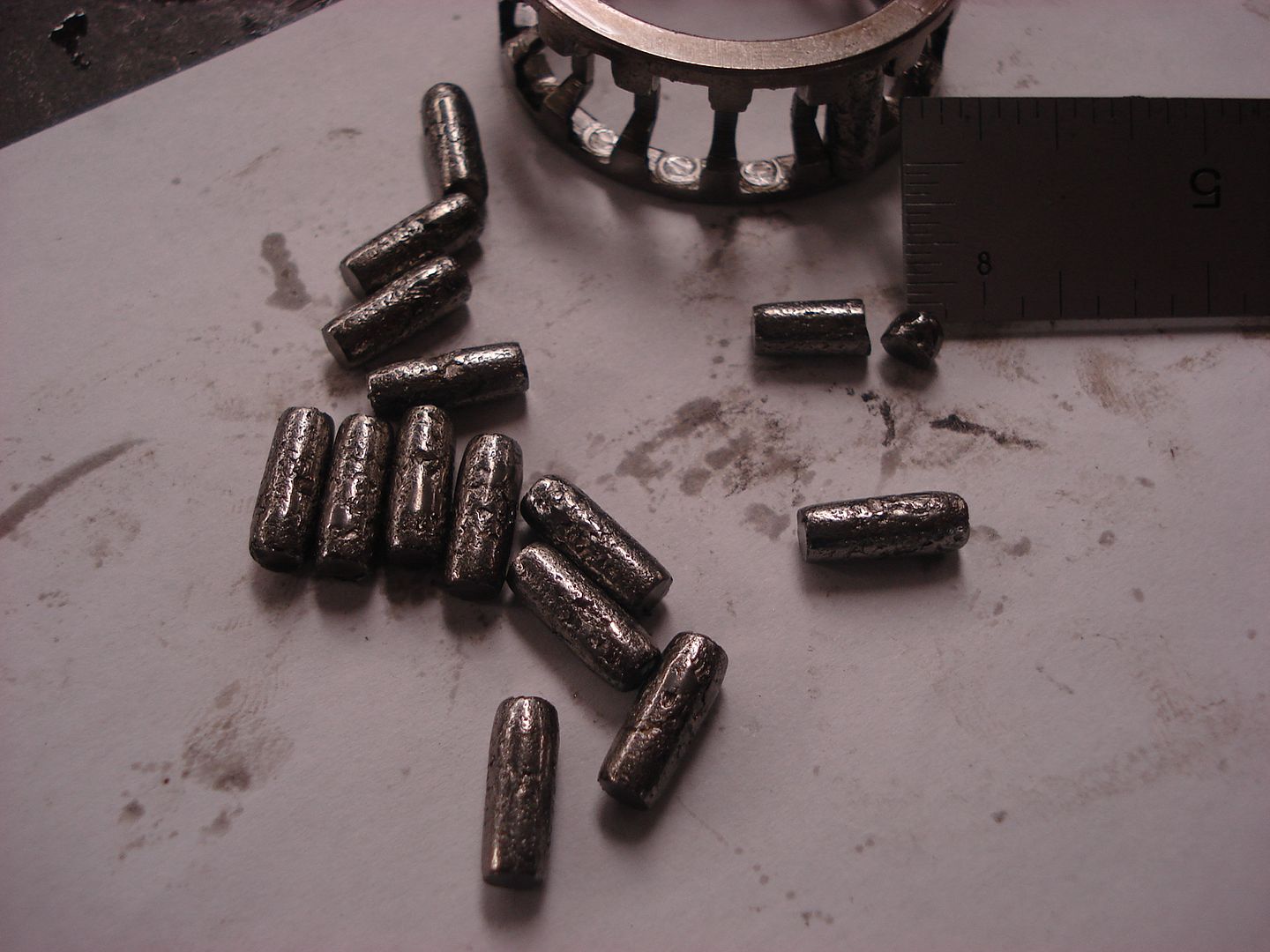 As you can see there is some obvious problems ,so I start with cleaning everything and try to find what was the cause of the carnage….
so after cleaning and blasting/painting the case ,I took the case to the mill to check the decking(this is mandatory for me on all rebuild that I do),so here is the set up  I am using on the mill with an angle plate and a special rods withvery close tolerance bronze bushing and a hardened bushing.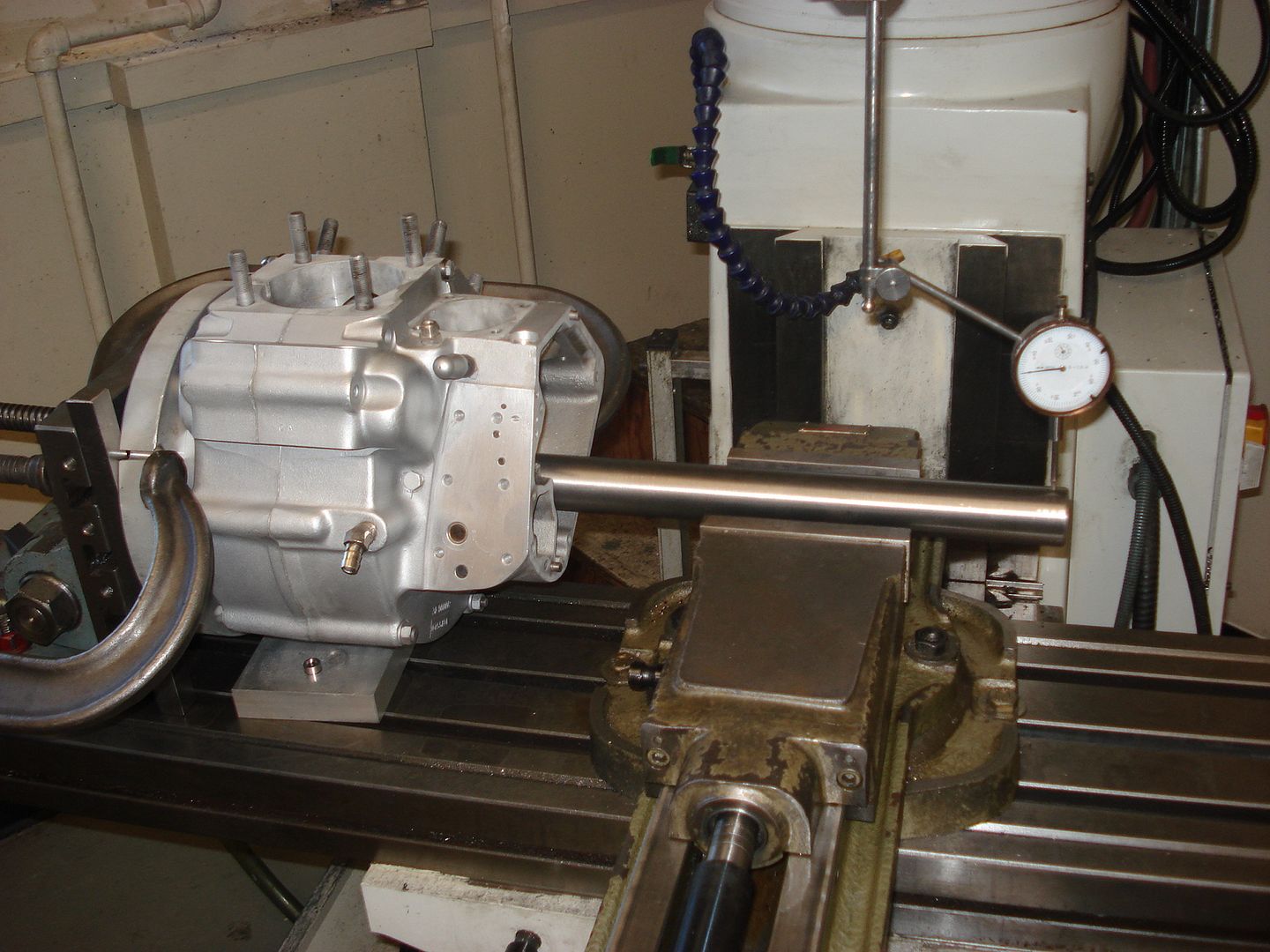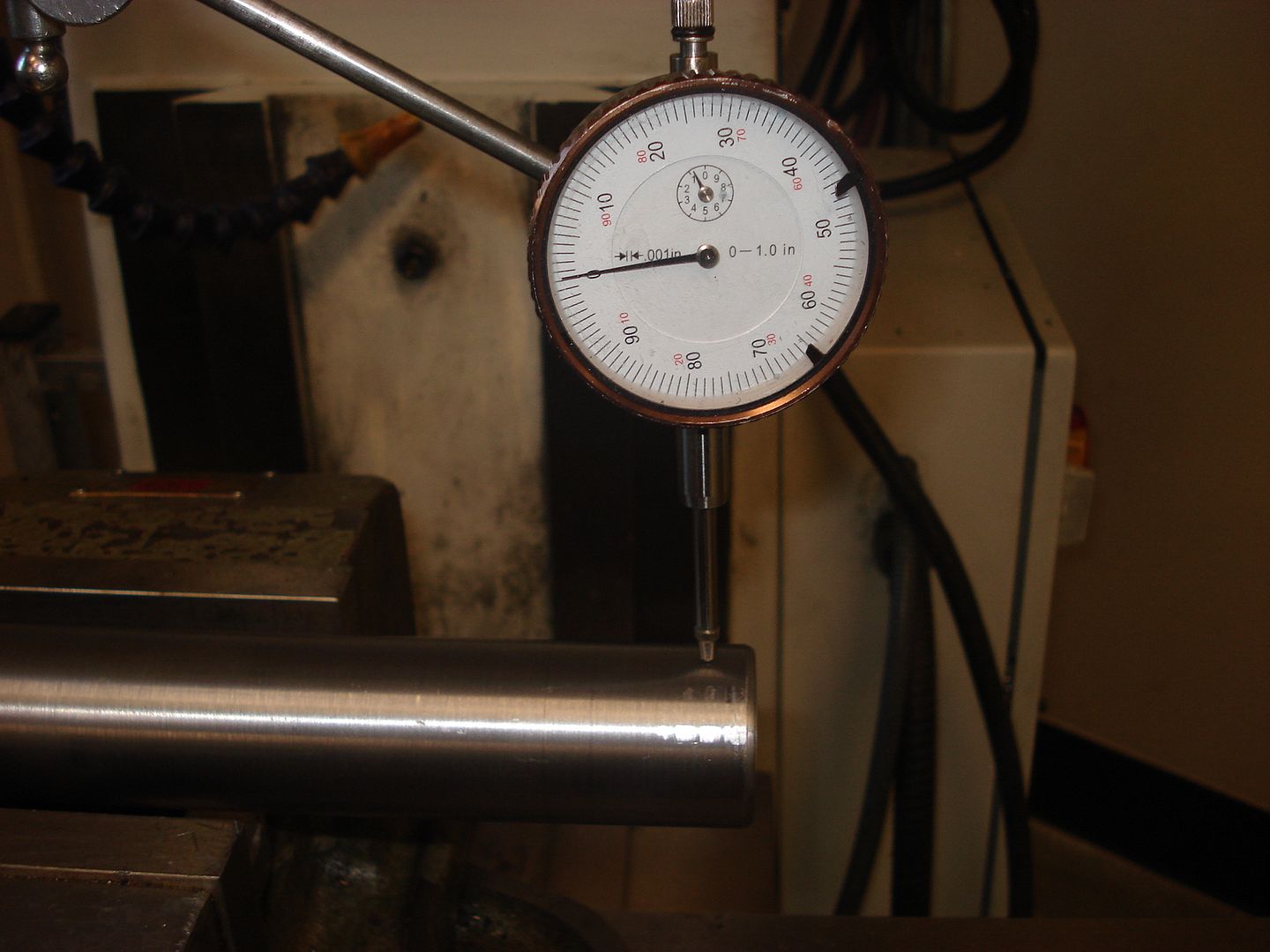 after the specialo rod was dial in within .001 in time to check the decking of those case….see the variation between each side .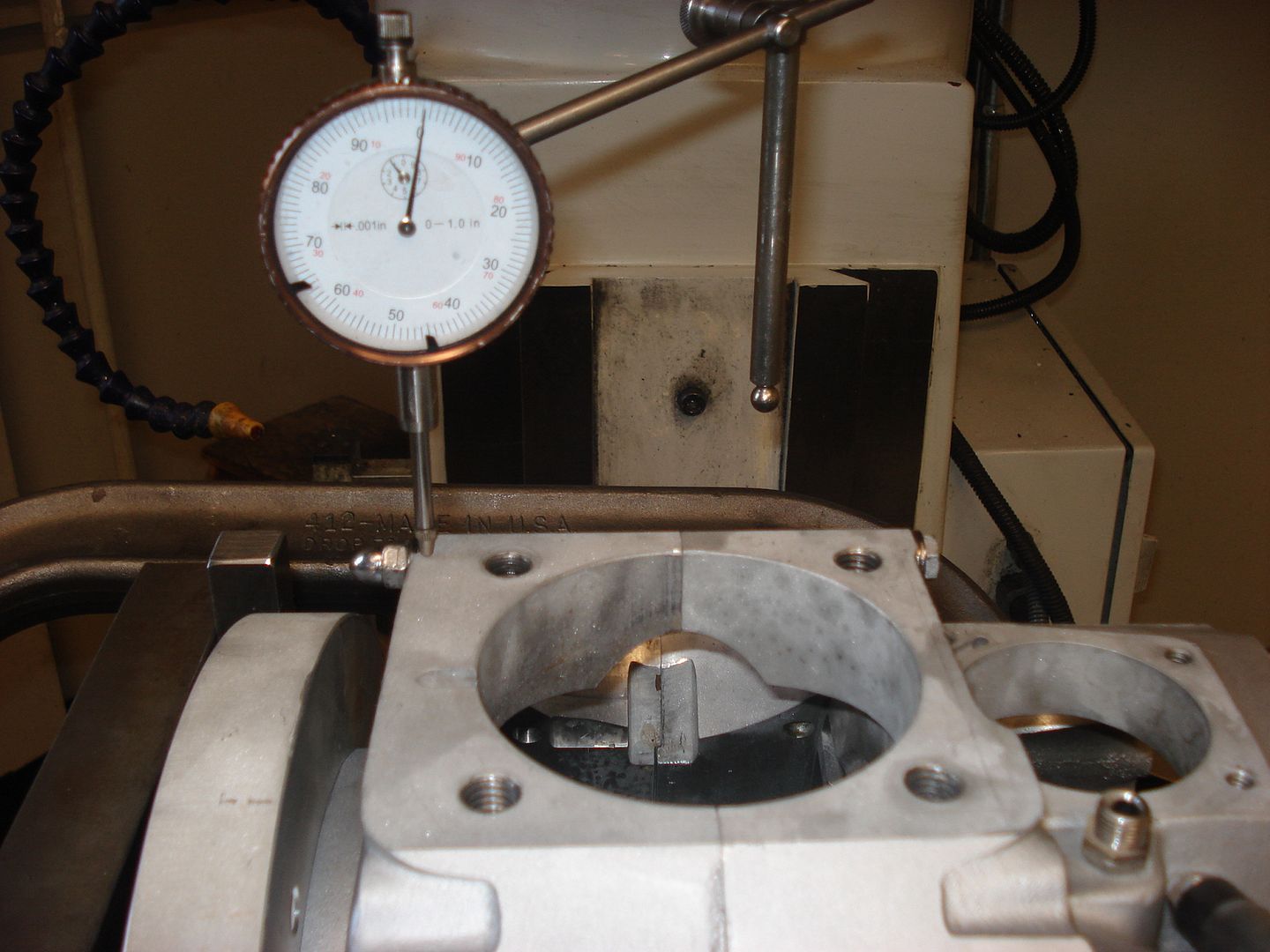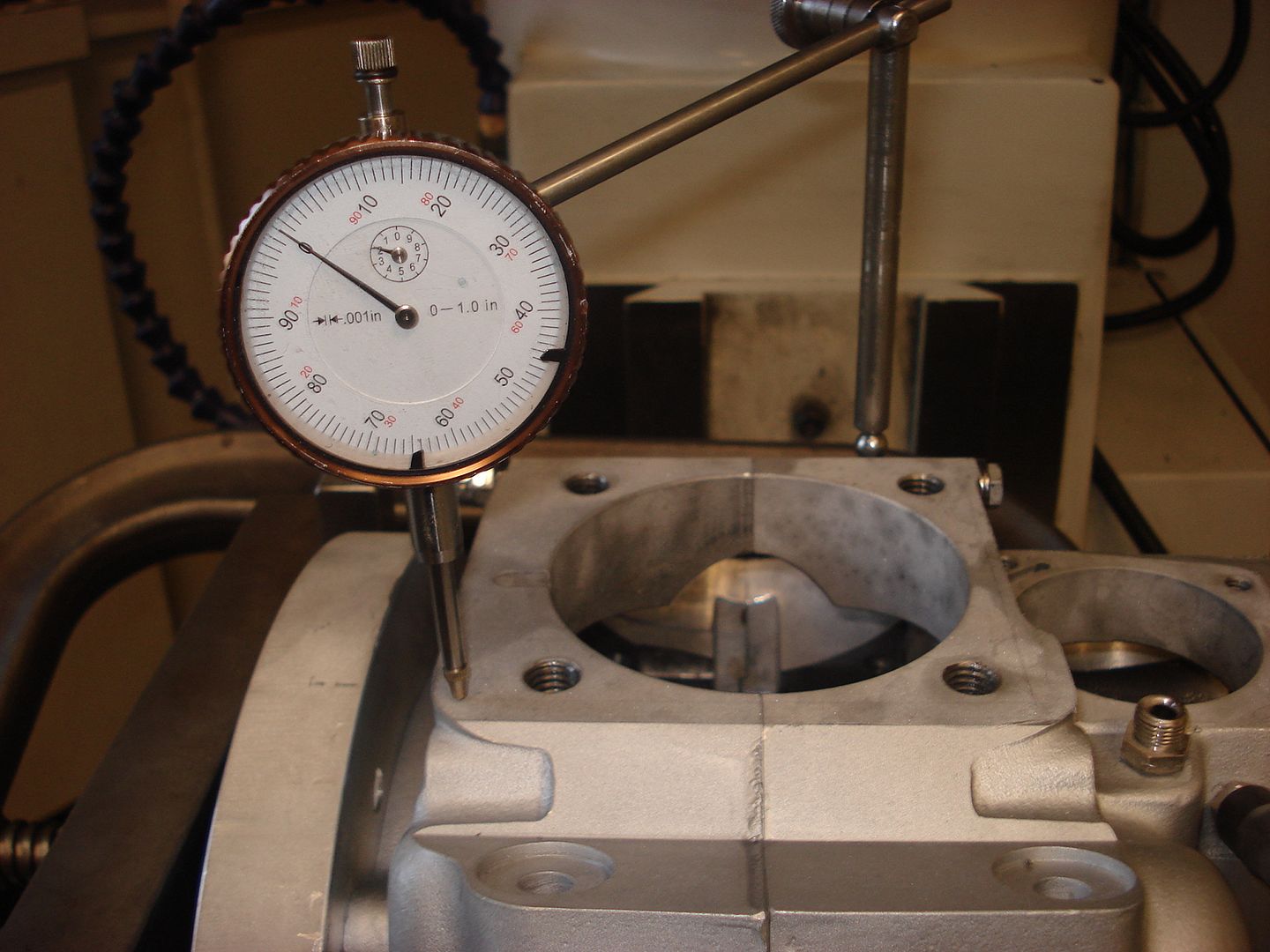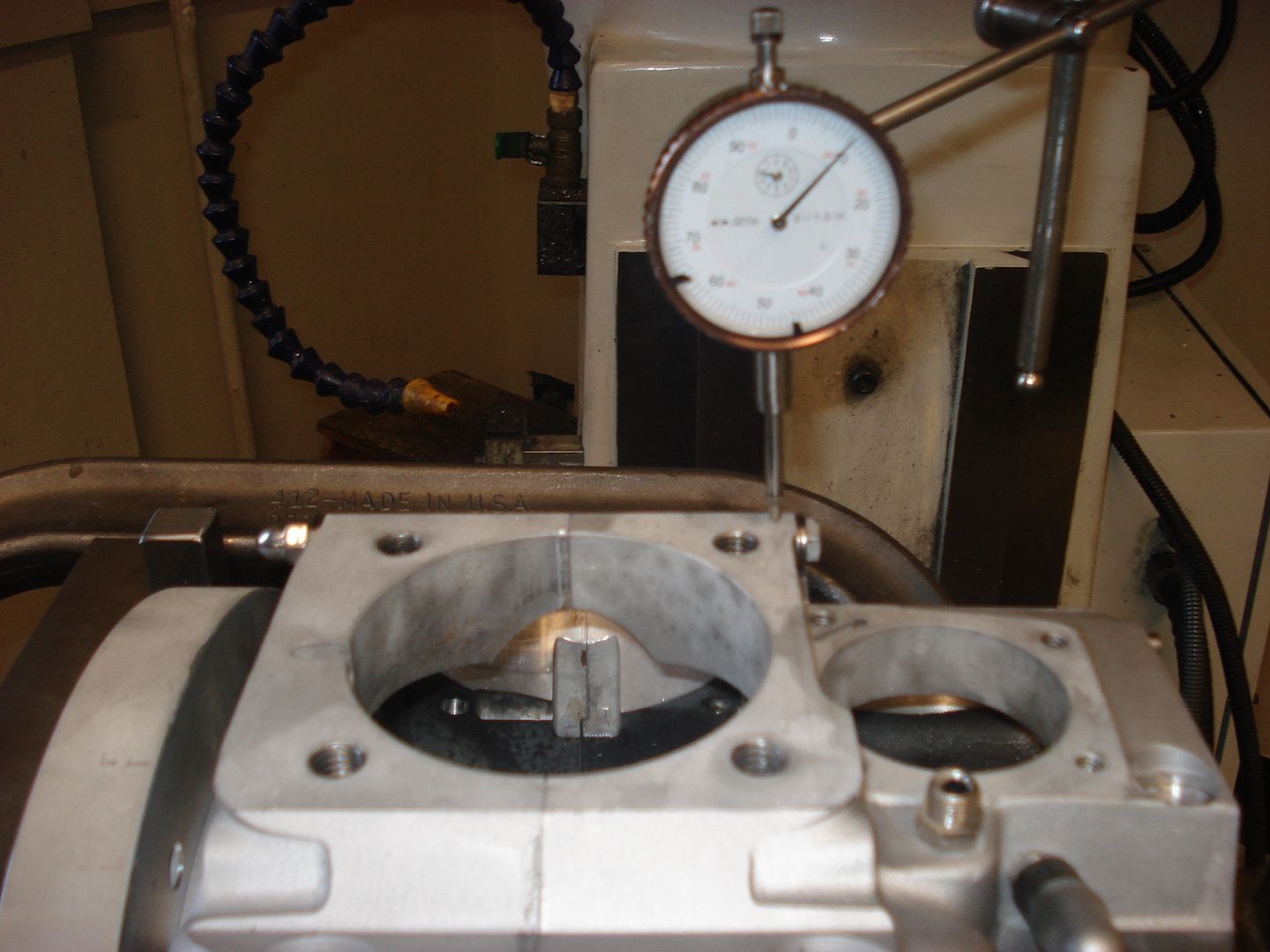 base gasket et tappet block surface do not match,tappet block area was within .001 nothing to worry about,but base gasket was really bad,probably one of the reason this engine had so much problems all it's life.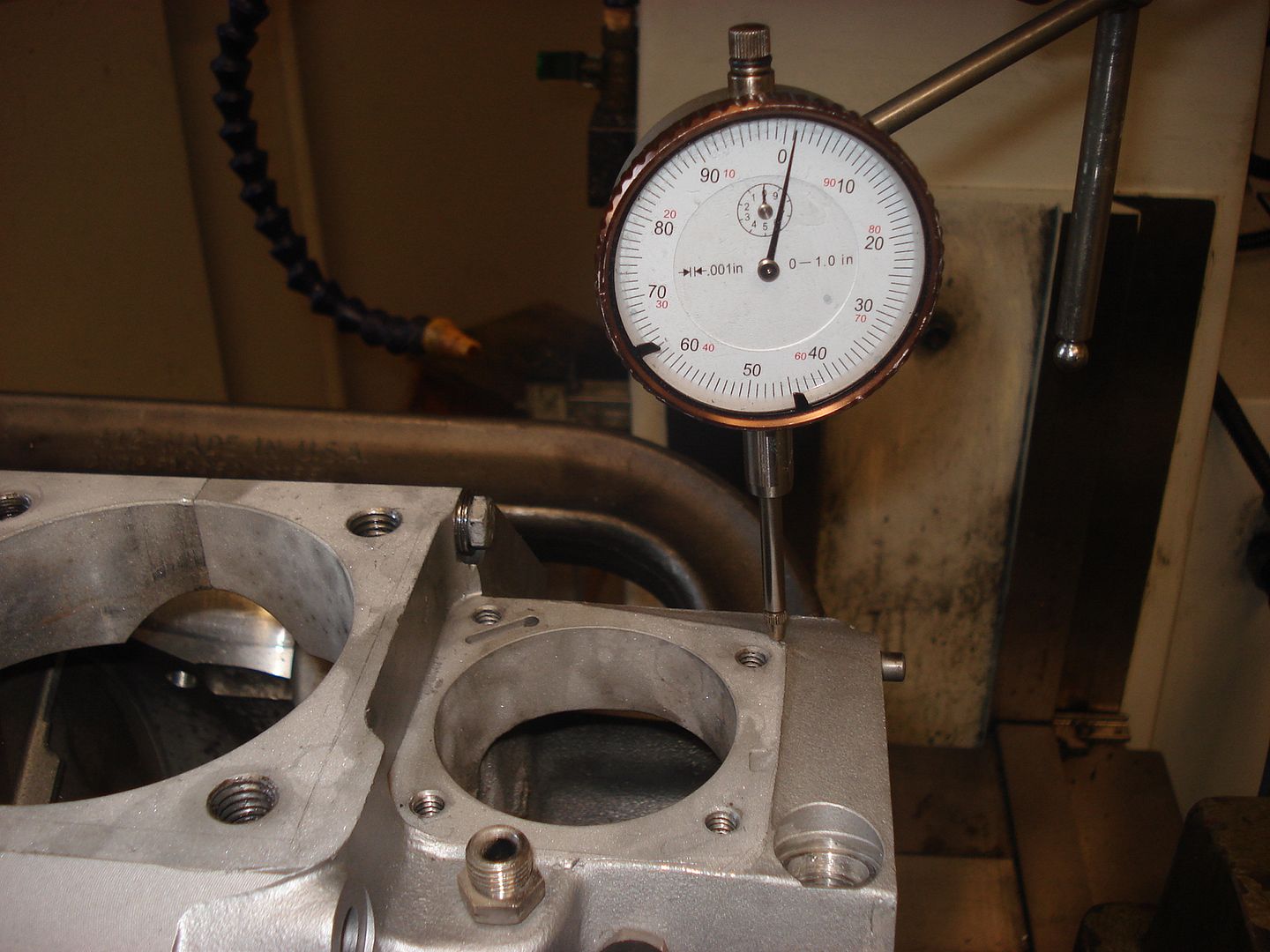 Not touching at all on the left case on the first cut
but touching on the right side as you can see ,that is needed ,cause the main axis should be perfectly perpendicular to base gasket or cylinders would be sideways to main axis,creating and a domino effect of problems.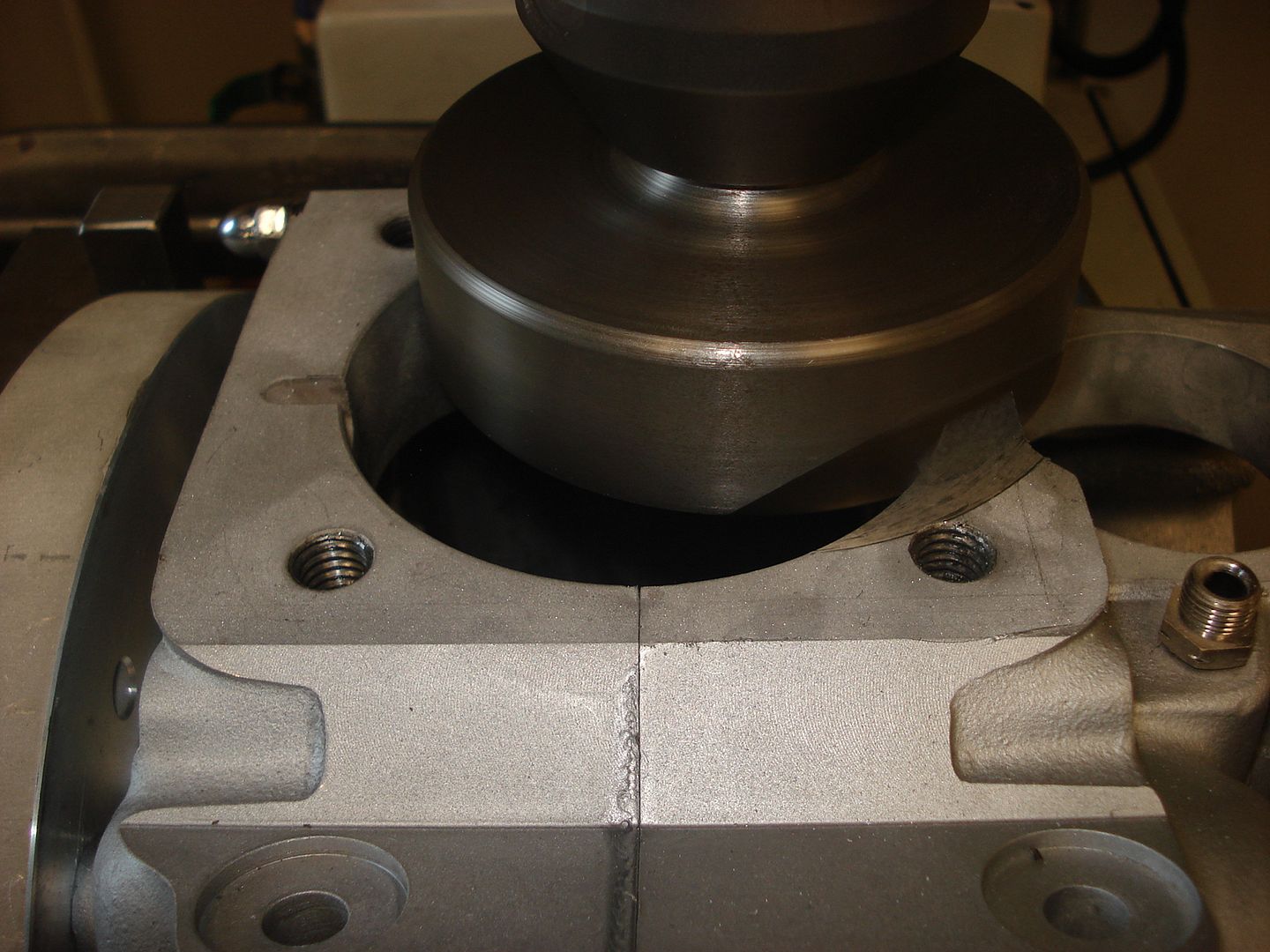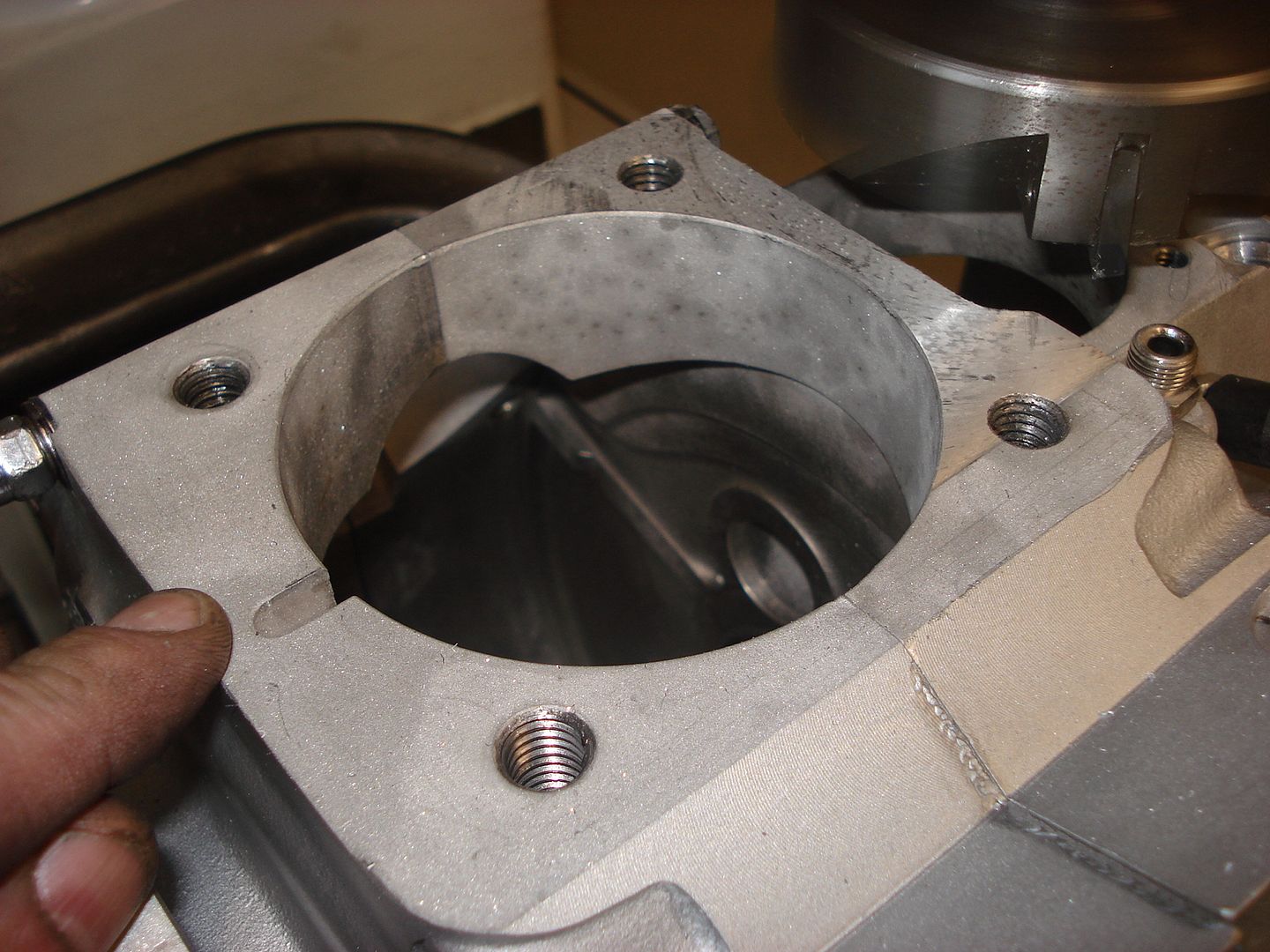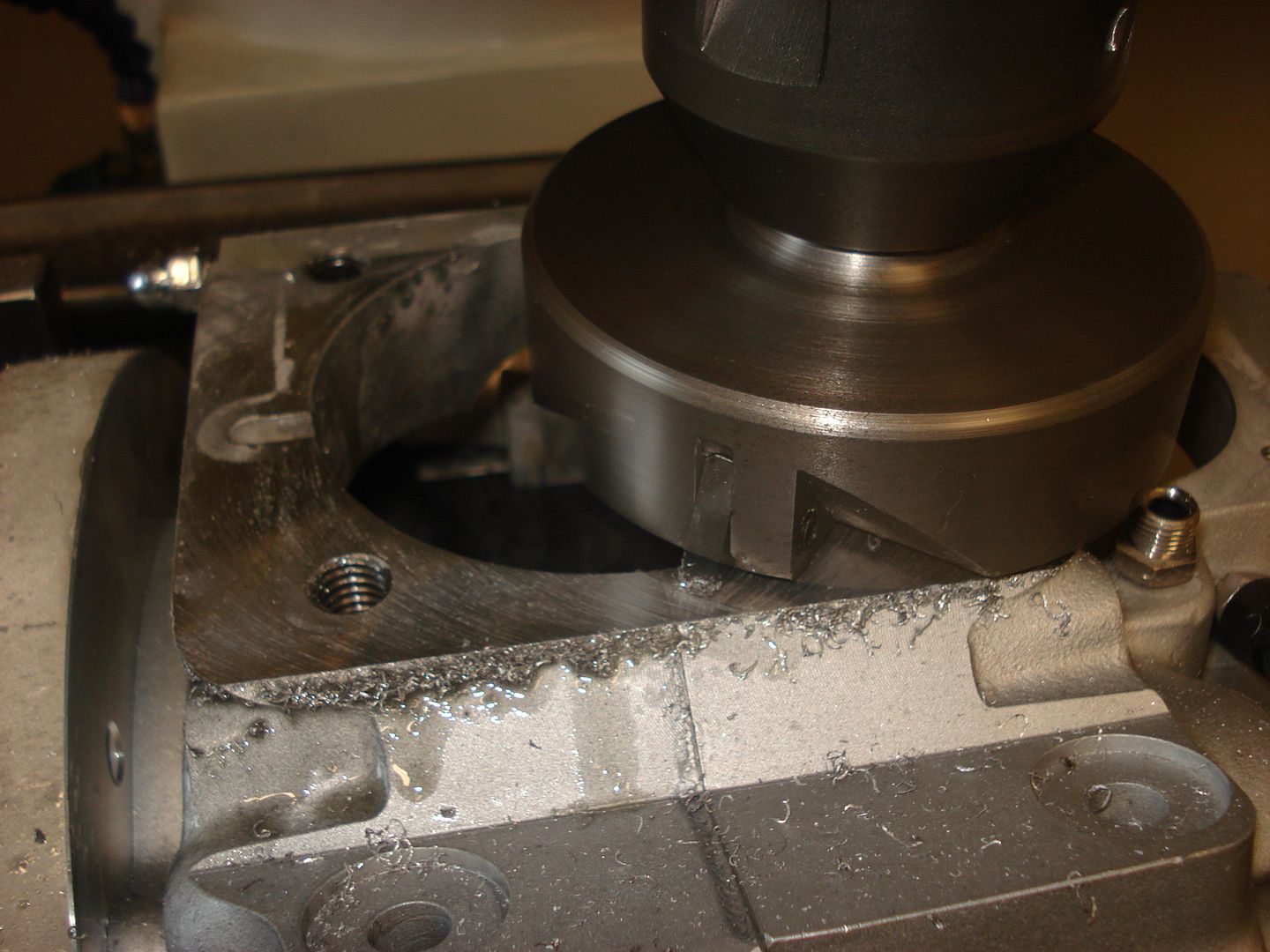 First side done
Front cylinder now.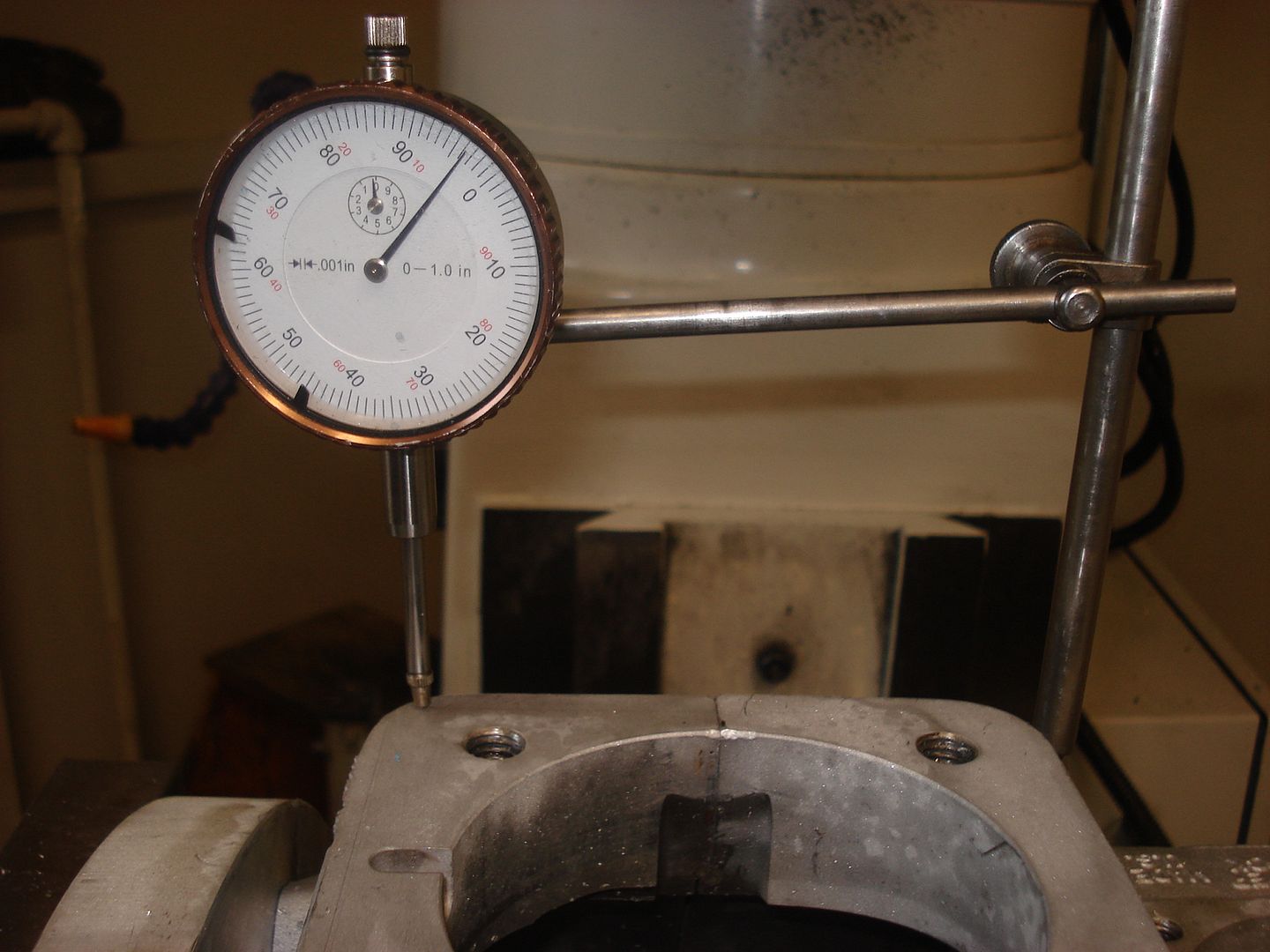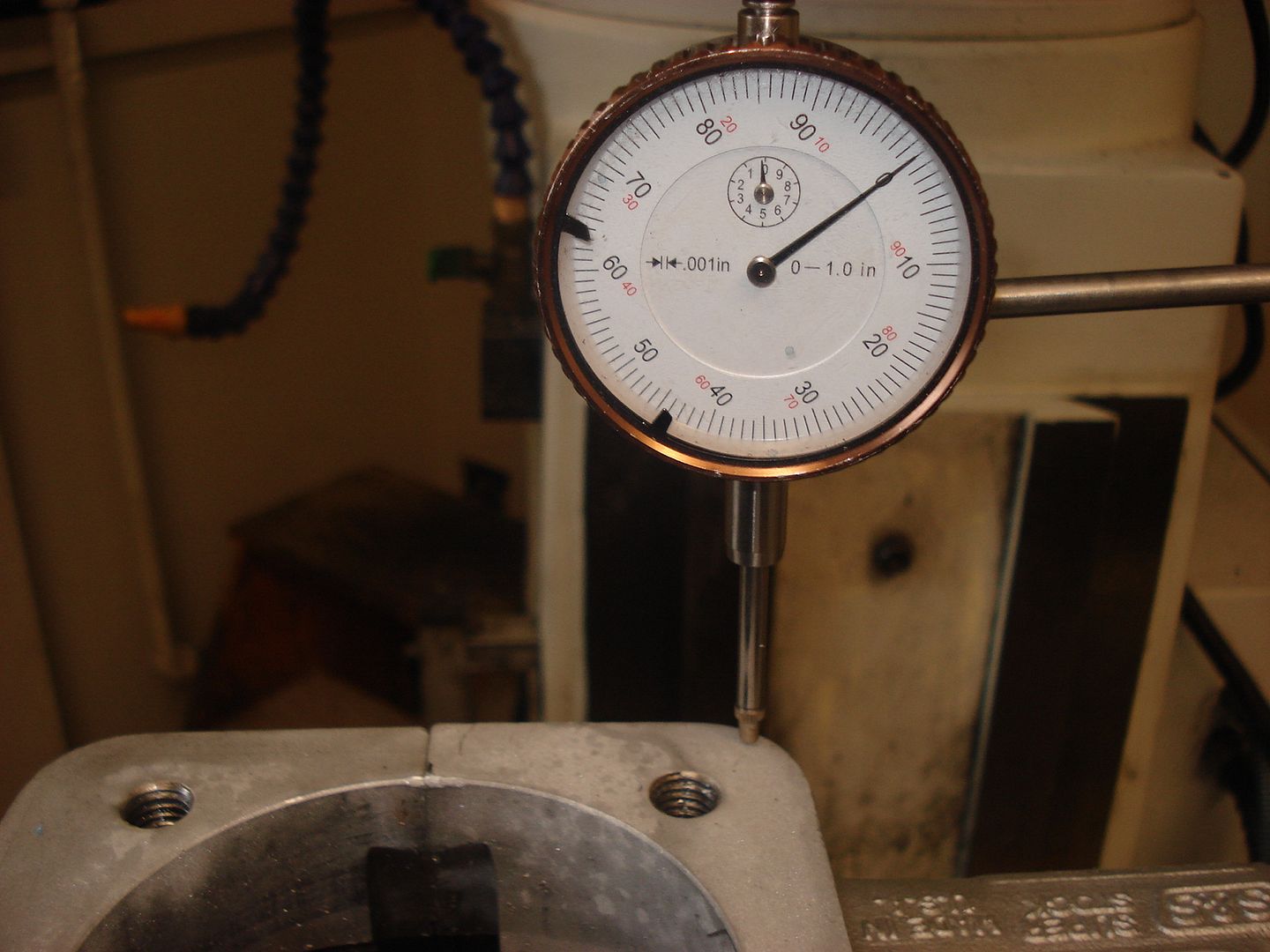 final cut on front cylinder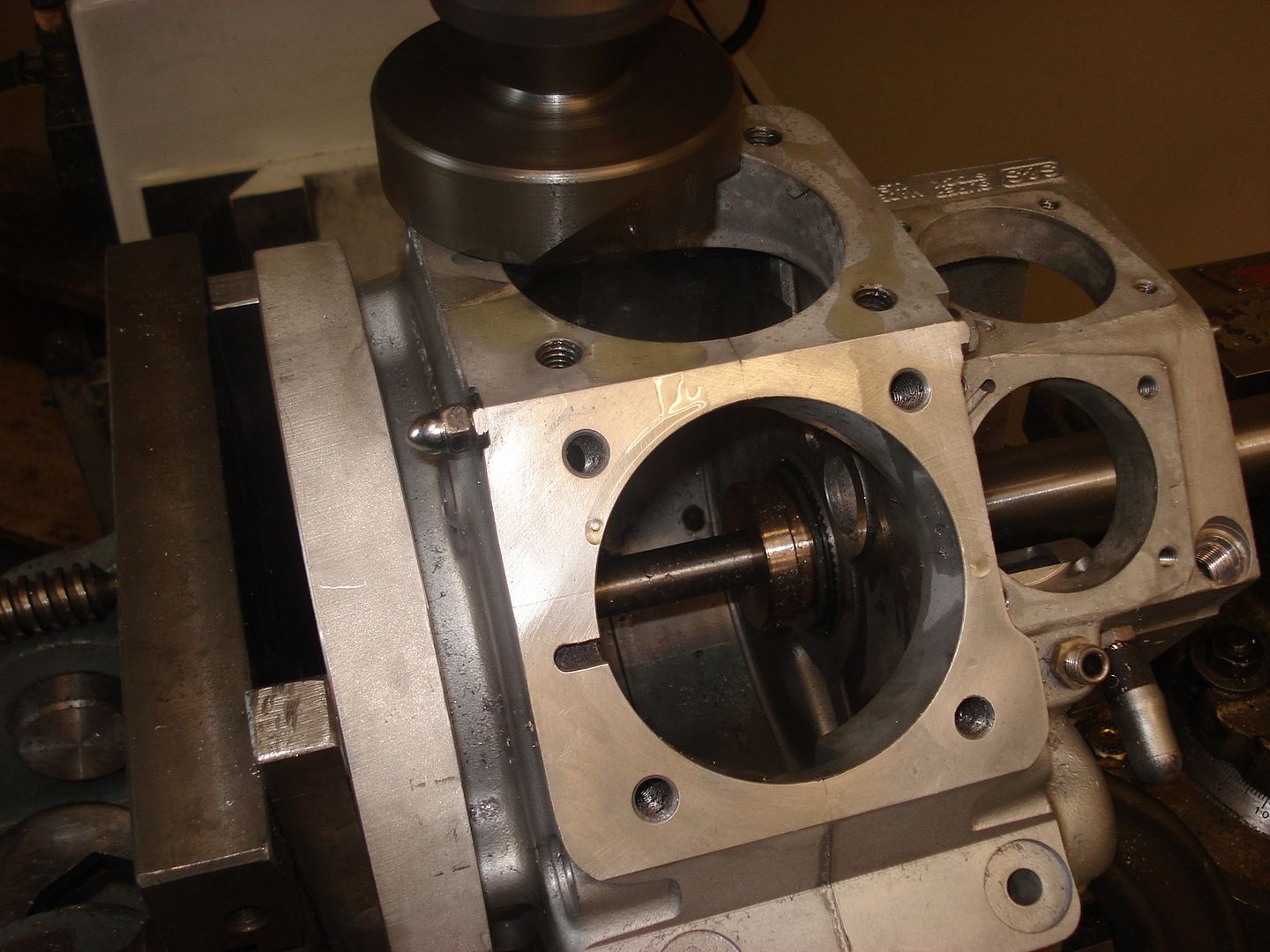 and then when both front and rear base gasket has been done you need to make sure that both cylinders should be check and correct like this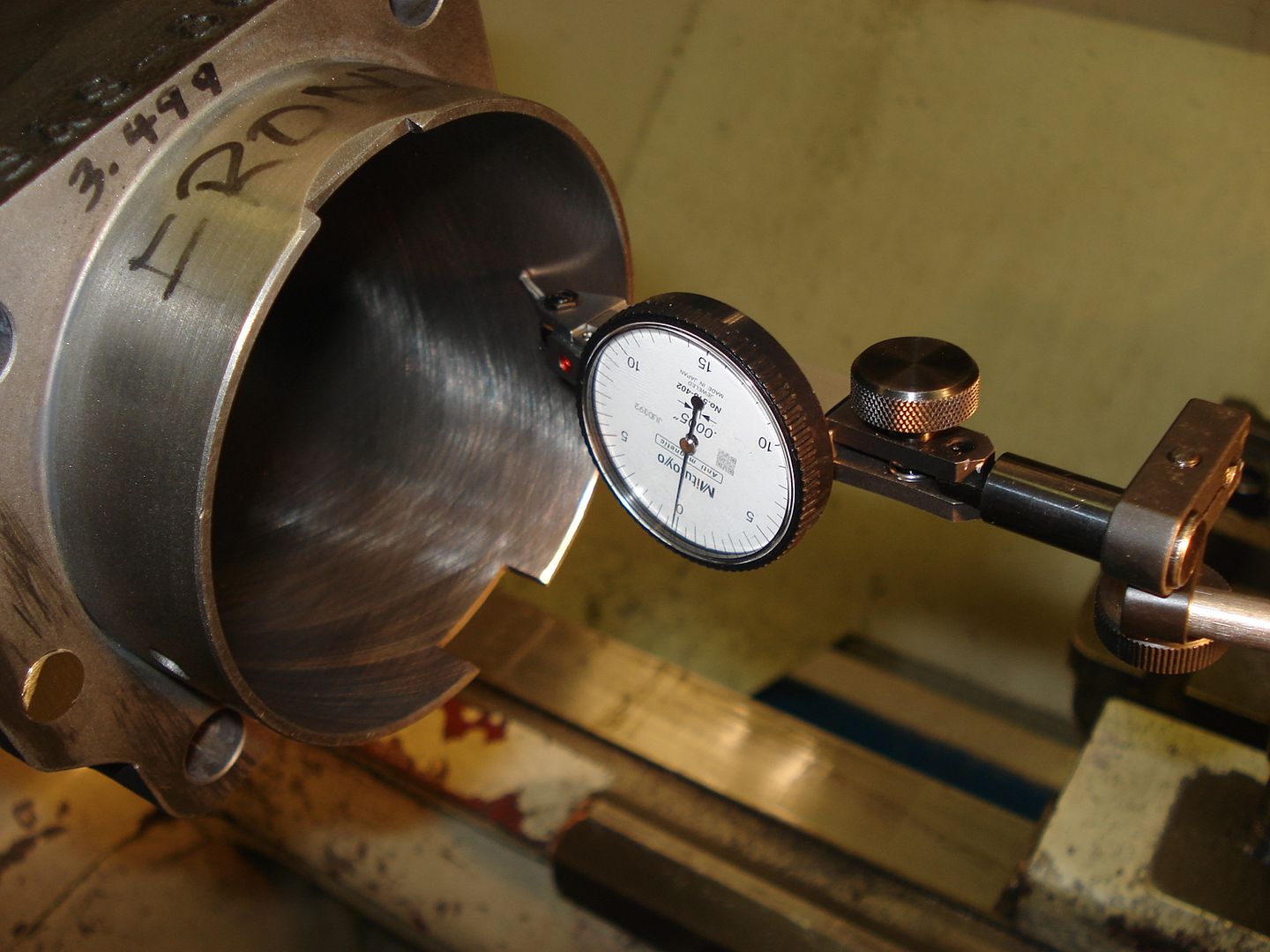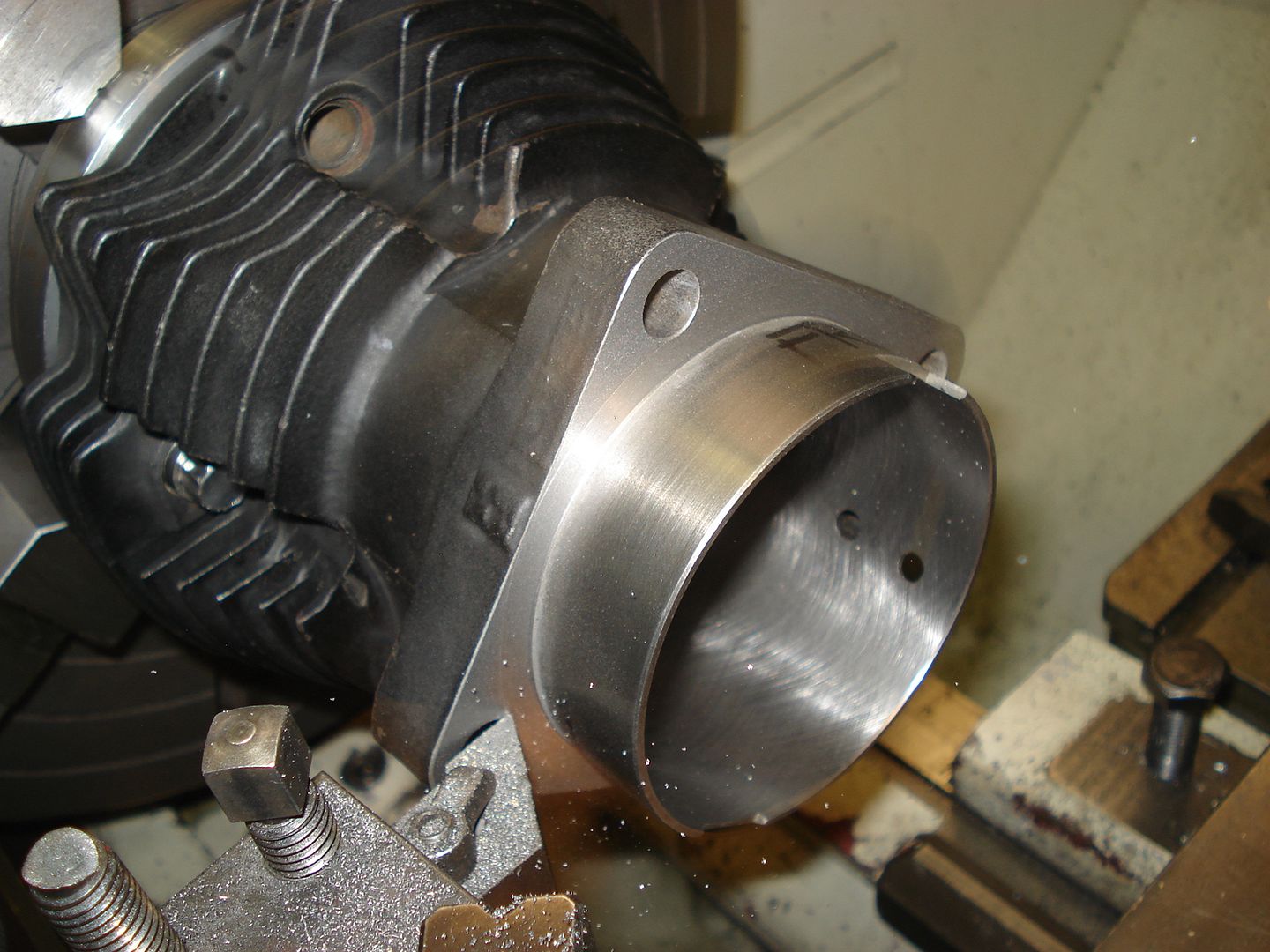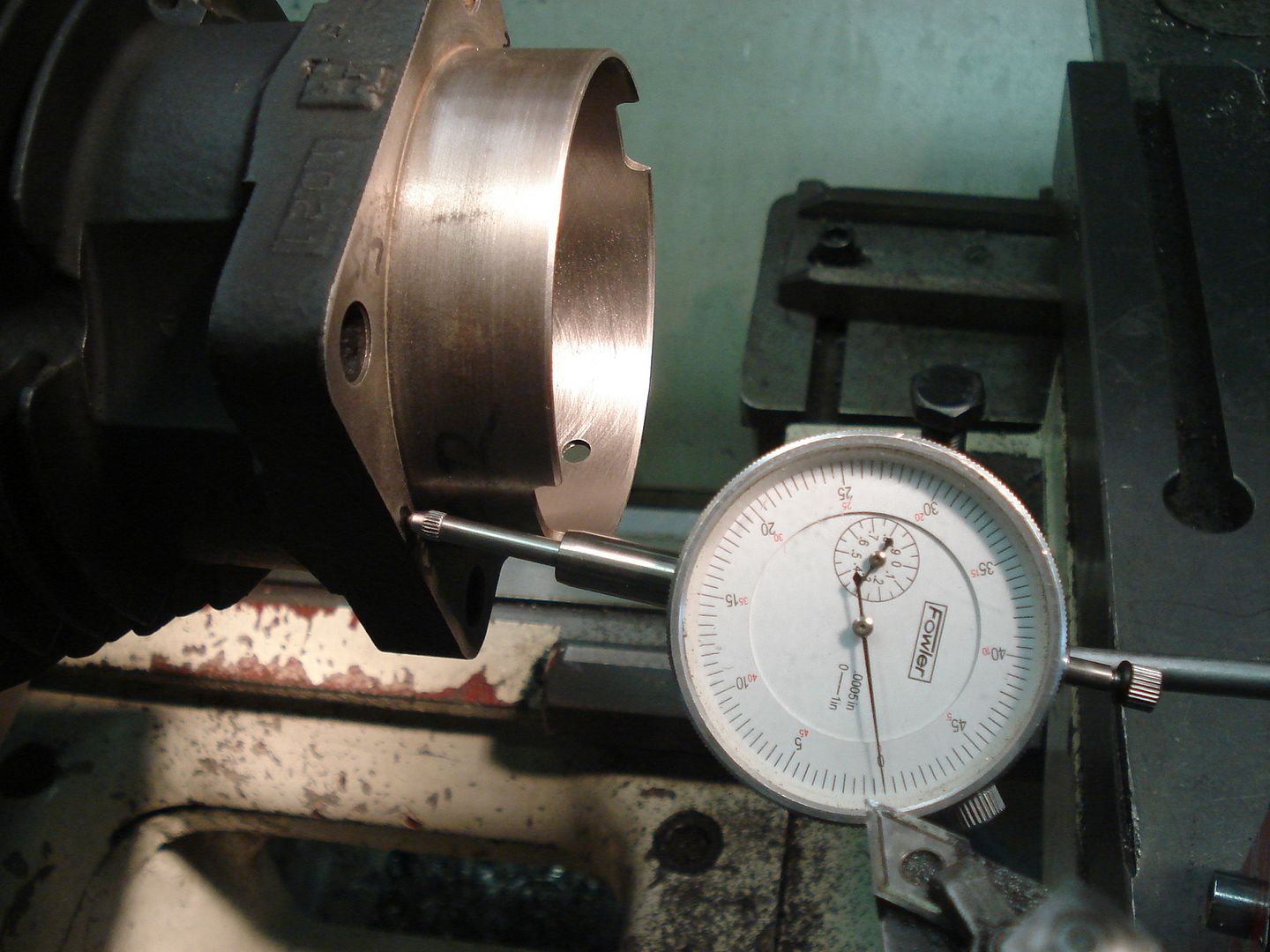 and now for those who want to see the inside of the mounting set up I used when dialing the case ,here it is,left side hardened bushing for lapping,and right side bronze bushing with really close tolerance fit on the special bar I did custom made.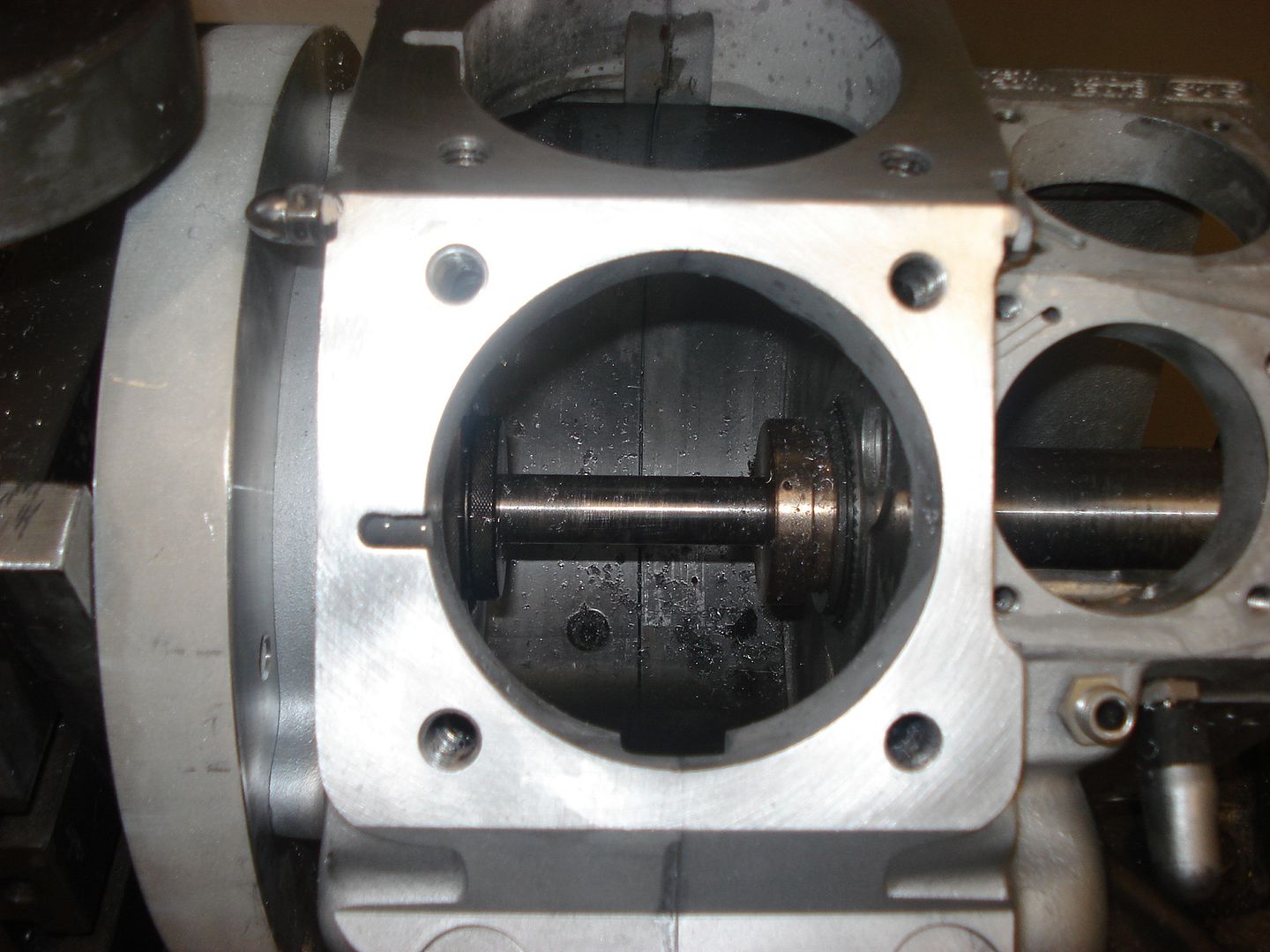 Hope you have enjoy this thread, and that you learn something about problems that some of you might have had in the past, ,saddlebagrail