November 7, 2016
Classic Harley Davidson Star hub rebuild with new type quality ball bearing
This time I will show you how to update some worn out old Harley Davidson star hub, in early wheels Harley were using some loose rollers in cage that were running into the case-hardened housing bore, to rebuild them to like new condition, they should be lap and the use of oversize rollers were need, quite a job for a regular guy to save those hubs.
I decide to modify the inner guts only to accept usual ball bearing, meaning that I will not use loose rollers anymore, all internal will be update but external look will stay exactly the same which is quite important when doing update like this.First, here is some pictures of hub and mandrel use during the process
Here you can see a real worn inner hub, inner surface should be really smooth usually when loose rollers were riding into housing
Small sleeve need to be out before the machining, you can see it against the shoulder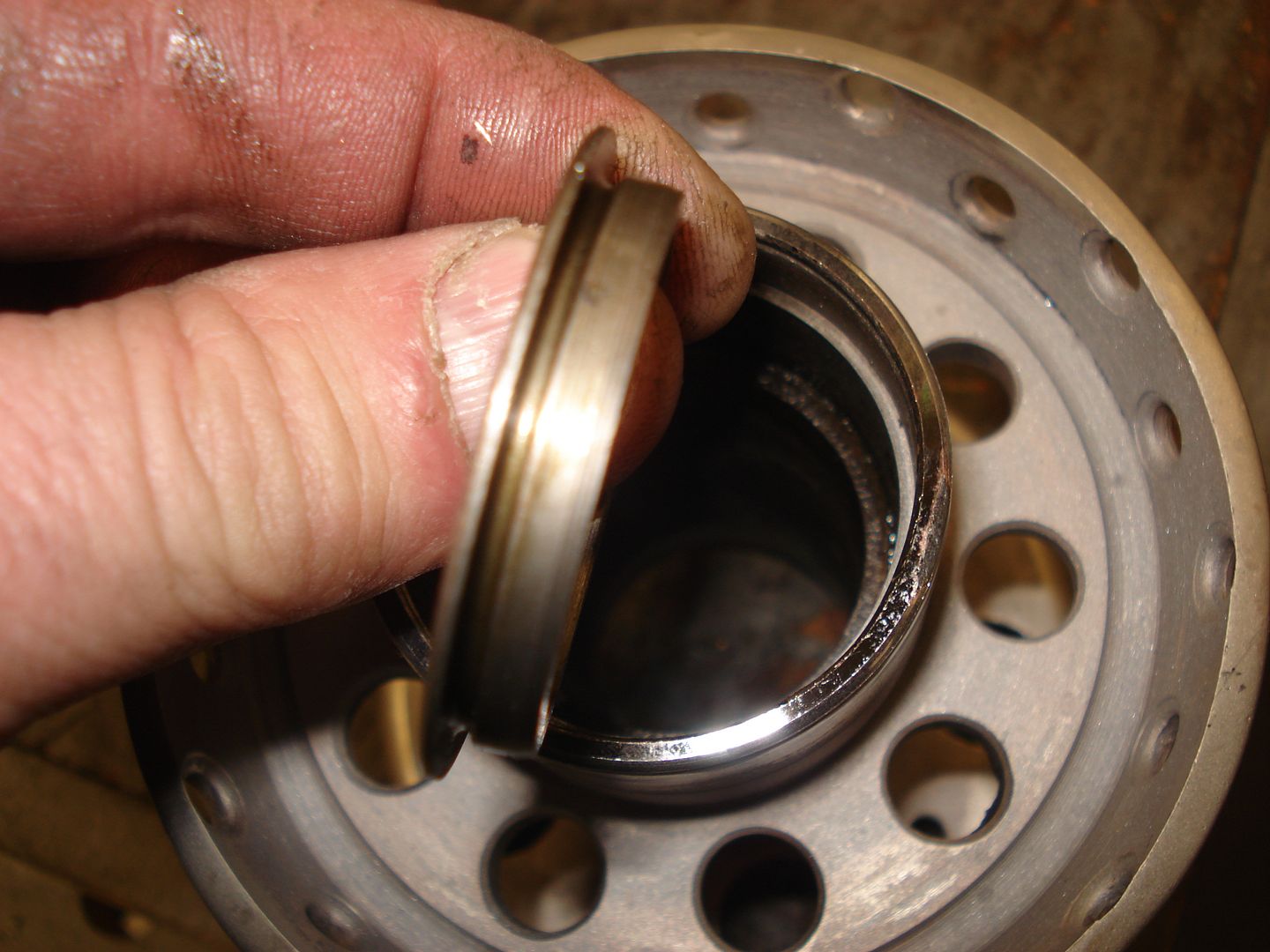 Star hub mount on an custom-made aluminum machining mandrel, press in place with live center from lathe tailstock. Just a light interference of .001 should do it.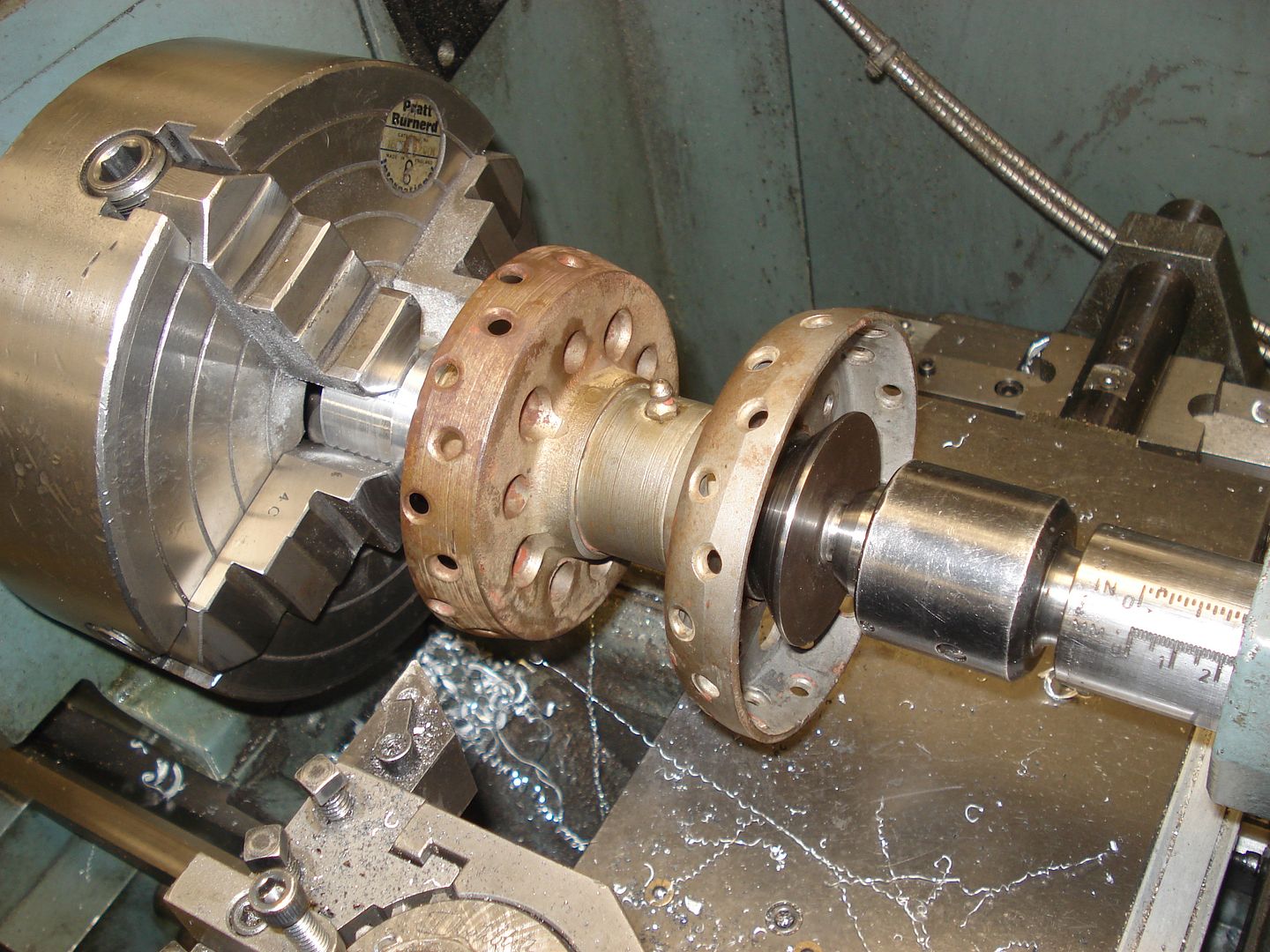 Every time you are ready to start the machining always make sure bearing surface are perfect to insure both end to turn concentric.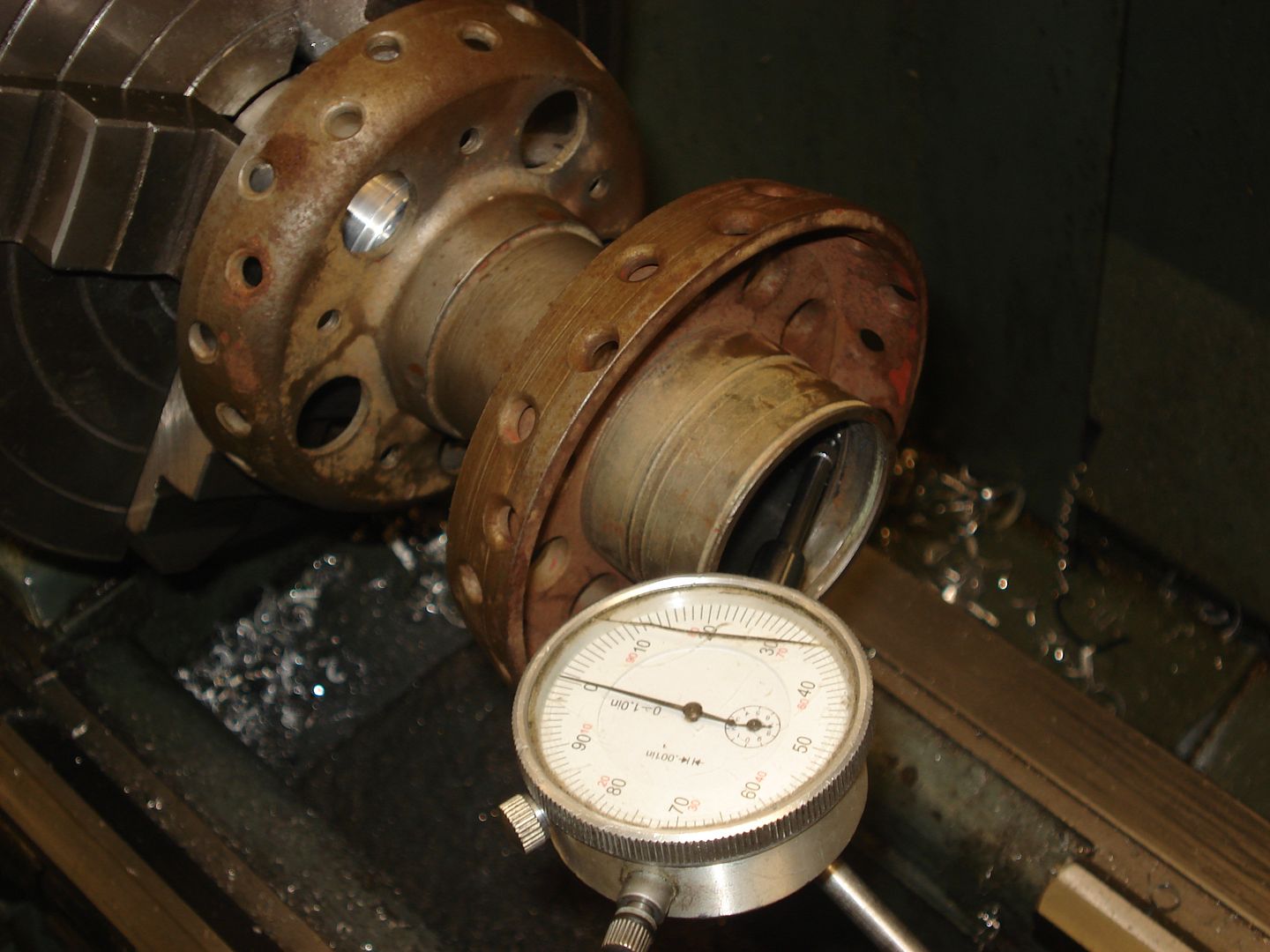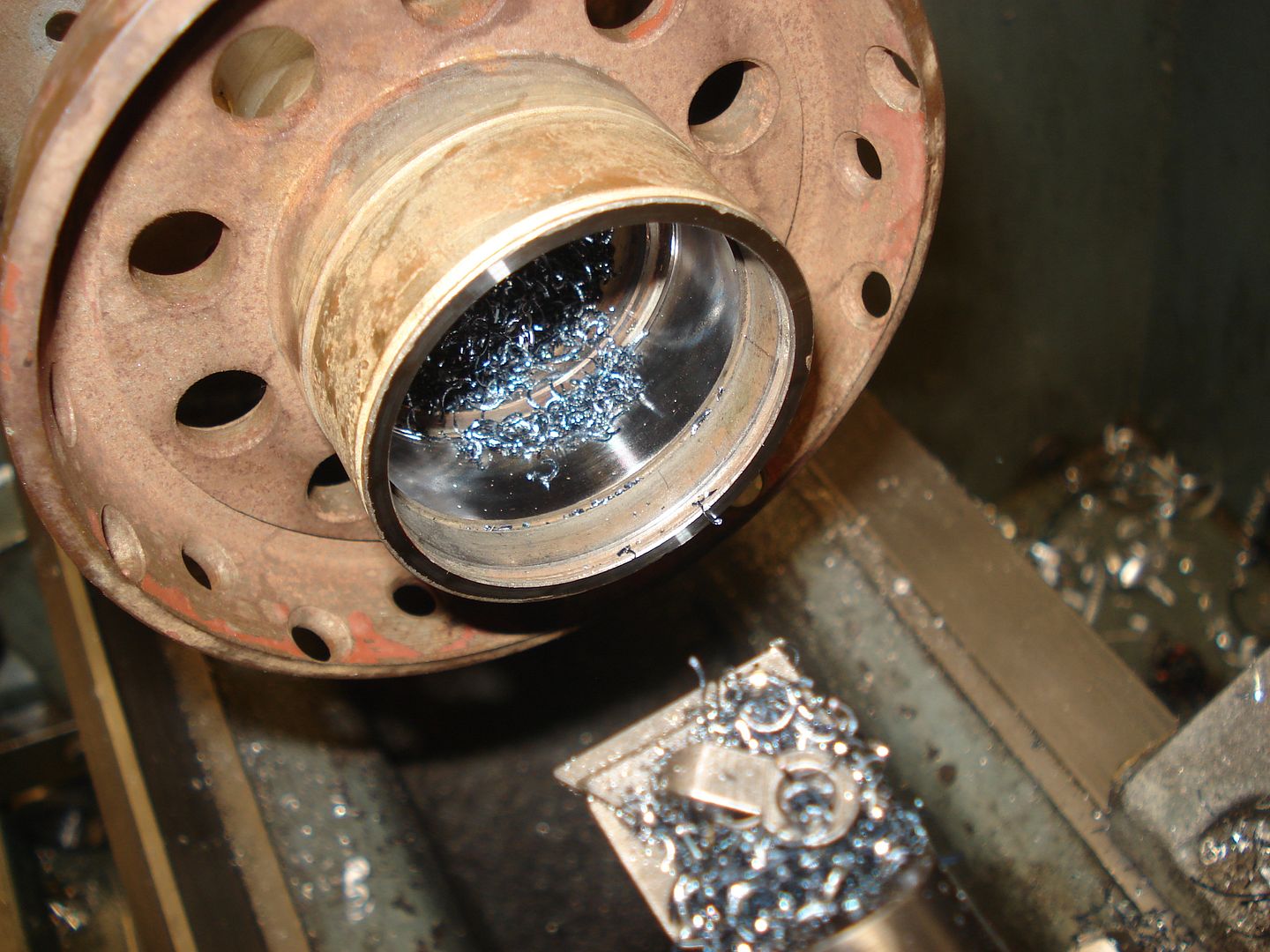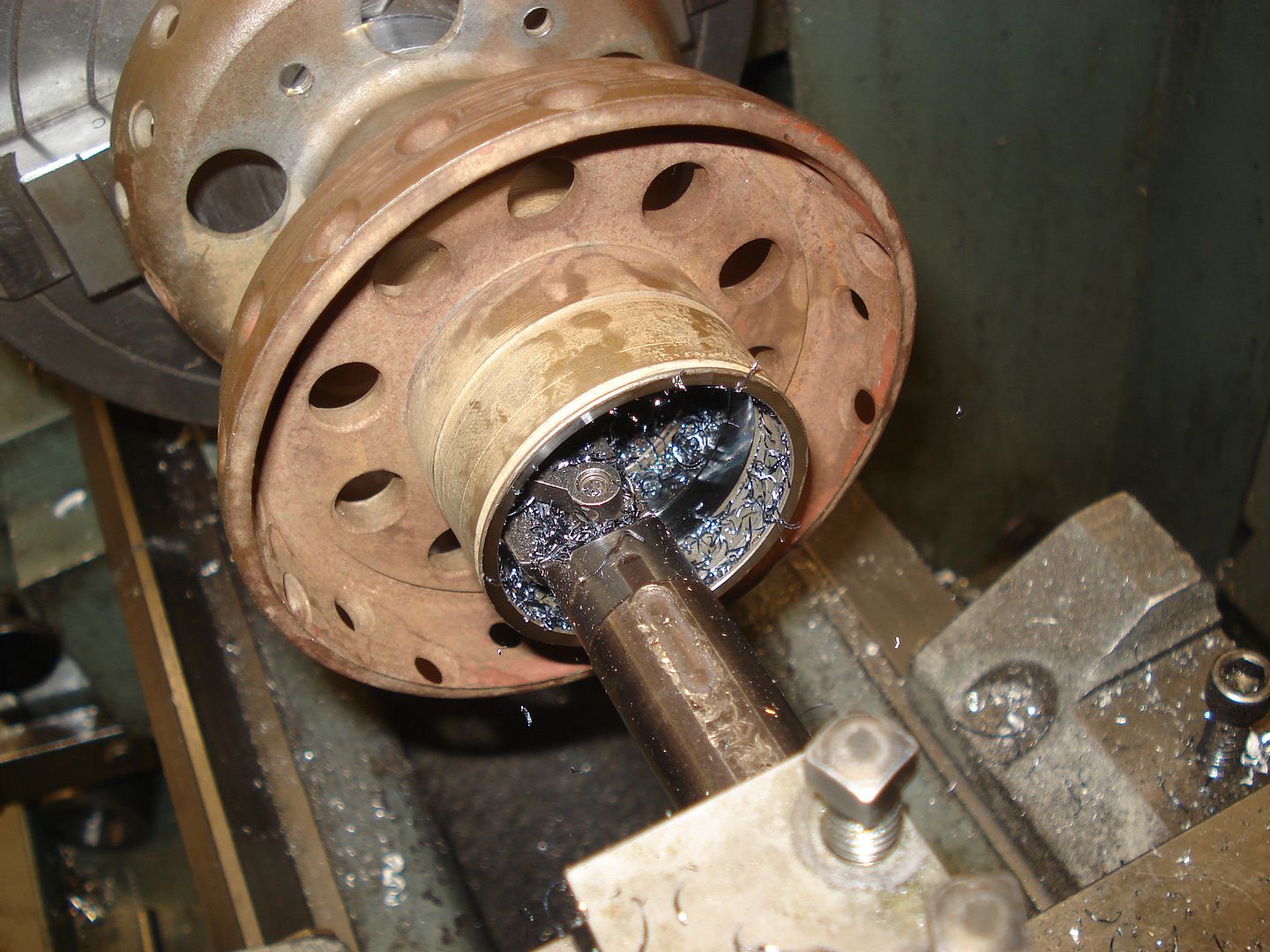 Ready to install a sleeve on this end, here is what I did
External made to fit the newly machine bore, internal will be done when sleeve is press in place and only then.
Sleeve is in place, inner bore was done at same time of external, you also see that sleeve is slightly longer and will be machine surface flush to have.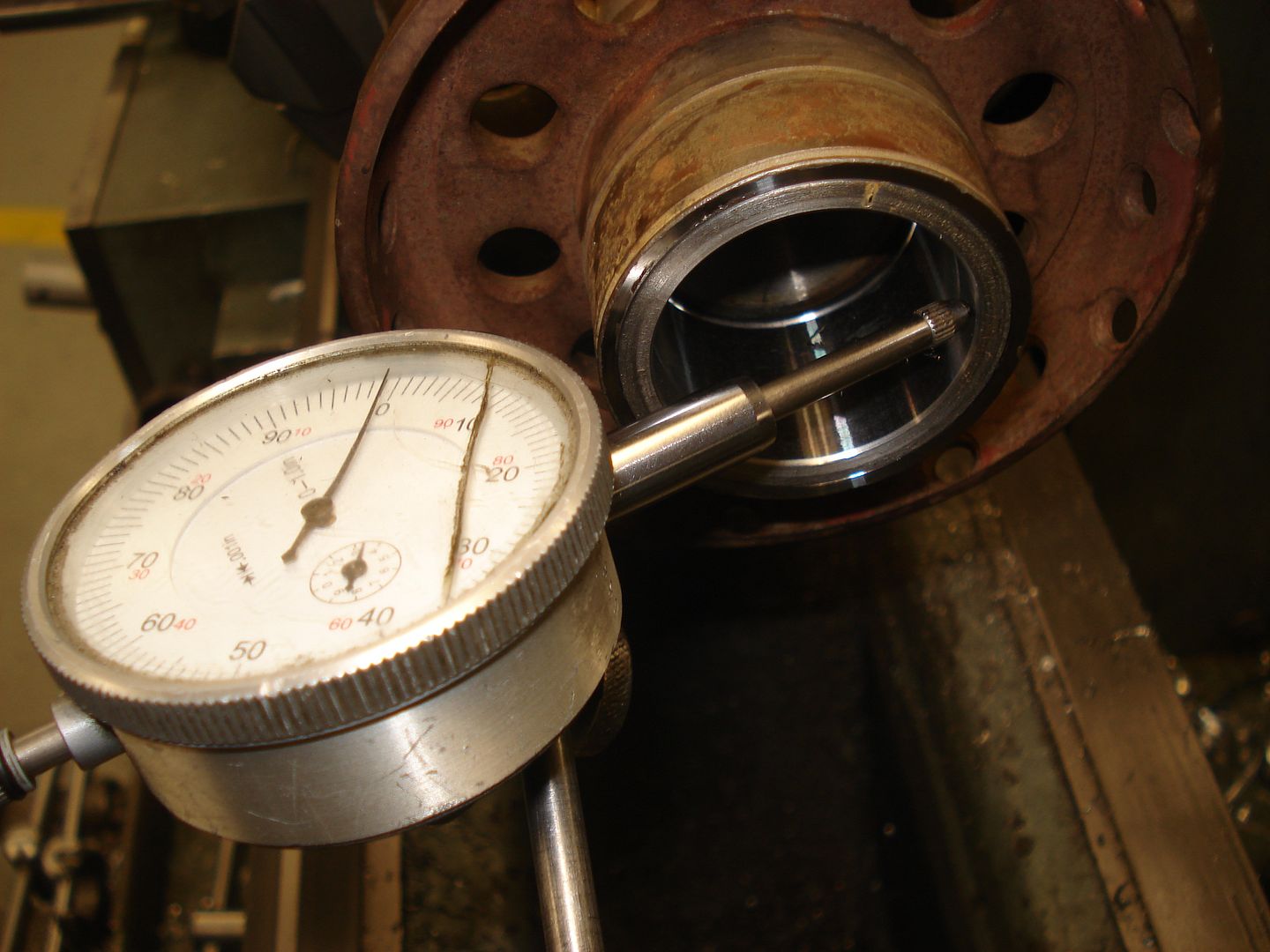 Machining is done to accept the 2 high quality SKF ball bearings, the other side (star hub side) has been machine to accept bearing directly.
Here is the roller bearing that is going to be use.
Here is how it is going to be install in the hub, with sleeve spacing between each bearing end.
I was in a hurry to send them to powder coating so I could continue on my project, did not took the time to finalize my assembly ,so as soon as I get them back I mount them on the mandrel again to finish the circlip groove that is going to secure the bearing from coming out opposite the star hub side.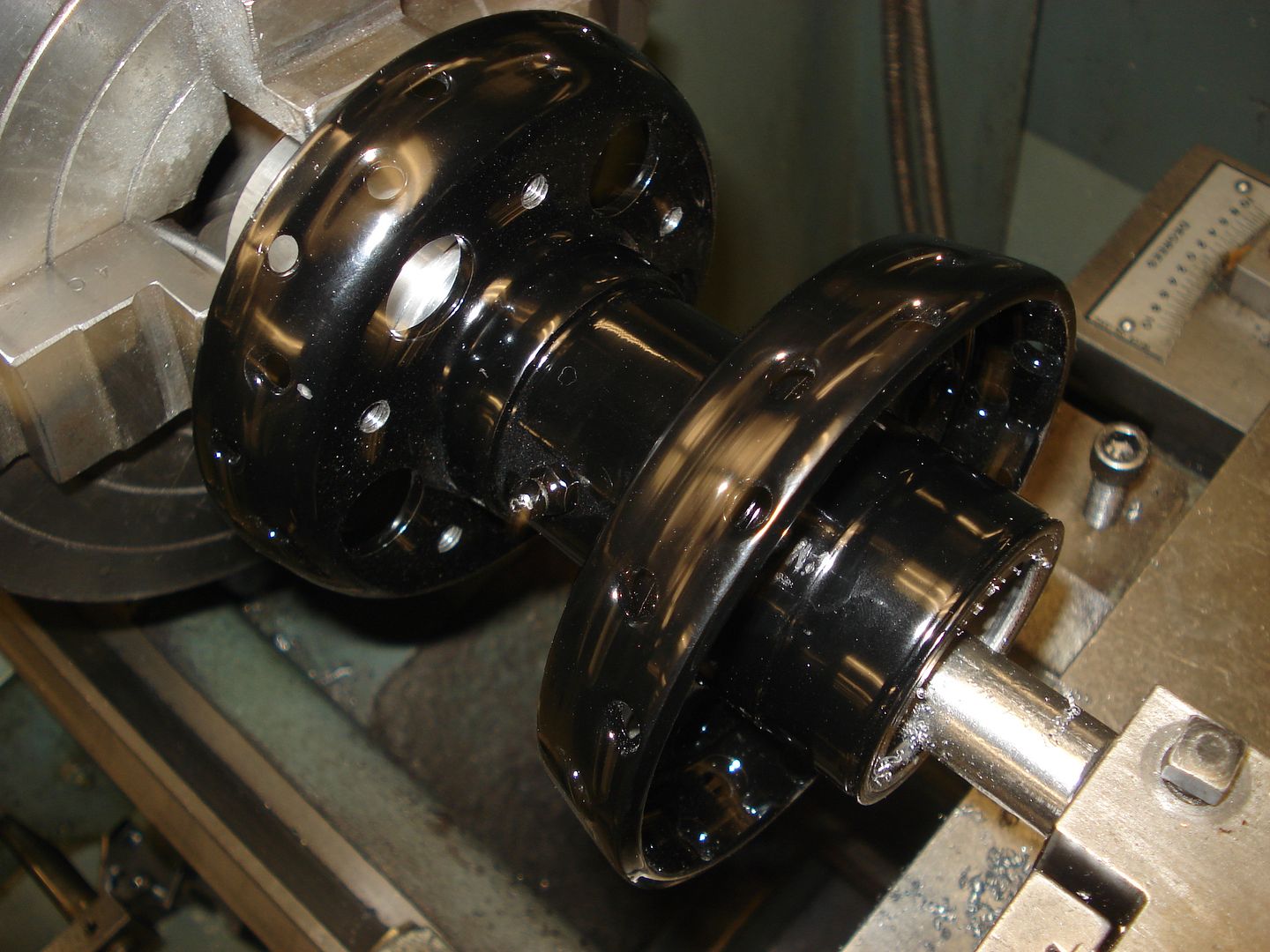 Bearing is lightly press in on the star hub side with a shoulder to prevent it to go to far in, the star hub inner guts will prevent the assembly to come out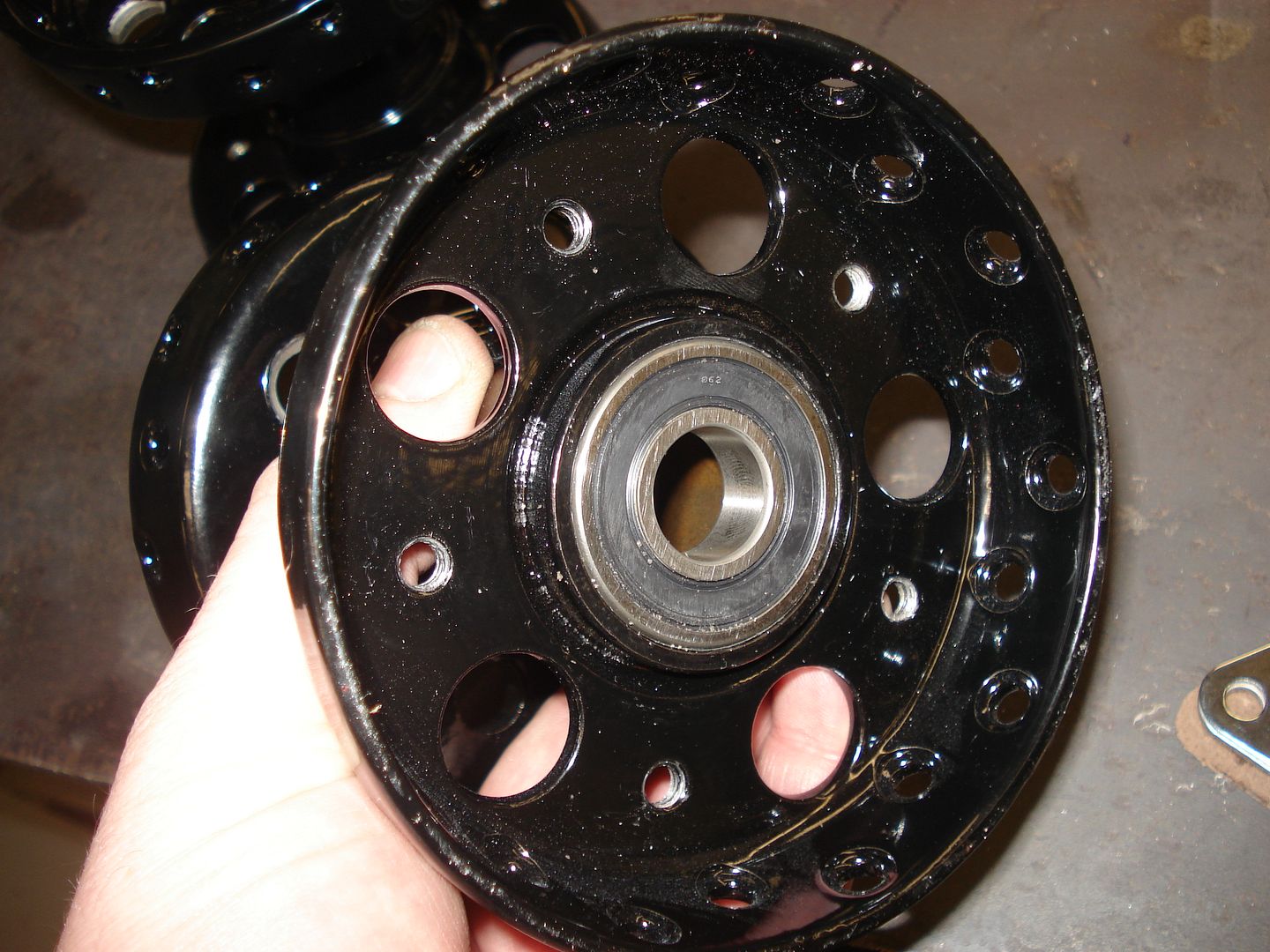 Here is the drum side with 2 bearings and the circlips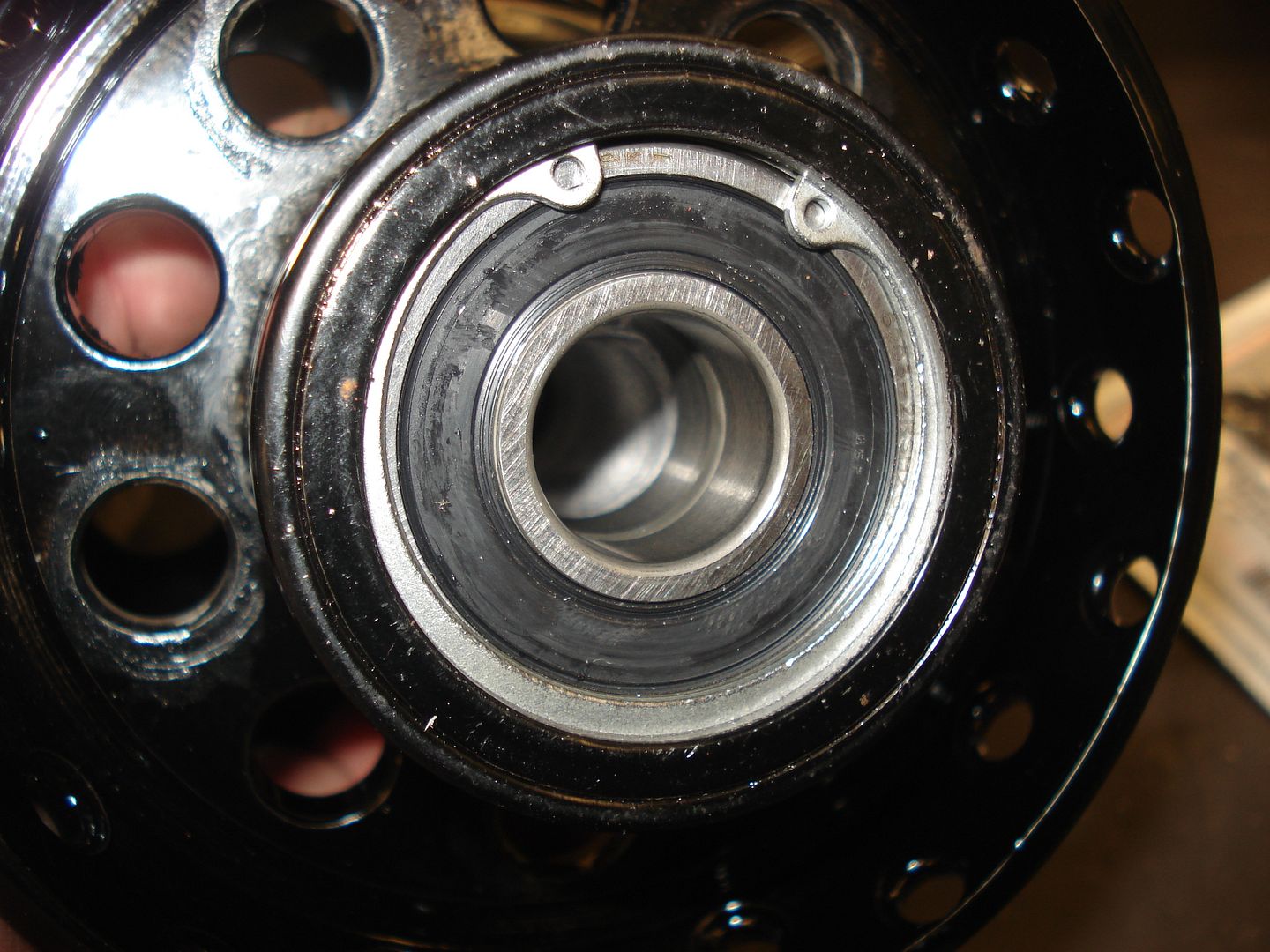 Before going to the assembly here is the set-up use to prevent powder coat going on male and female taper of both hubs for the brake drums mounting screws.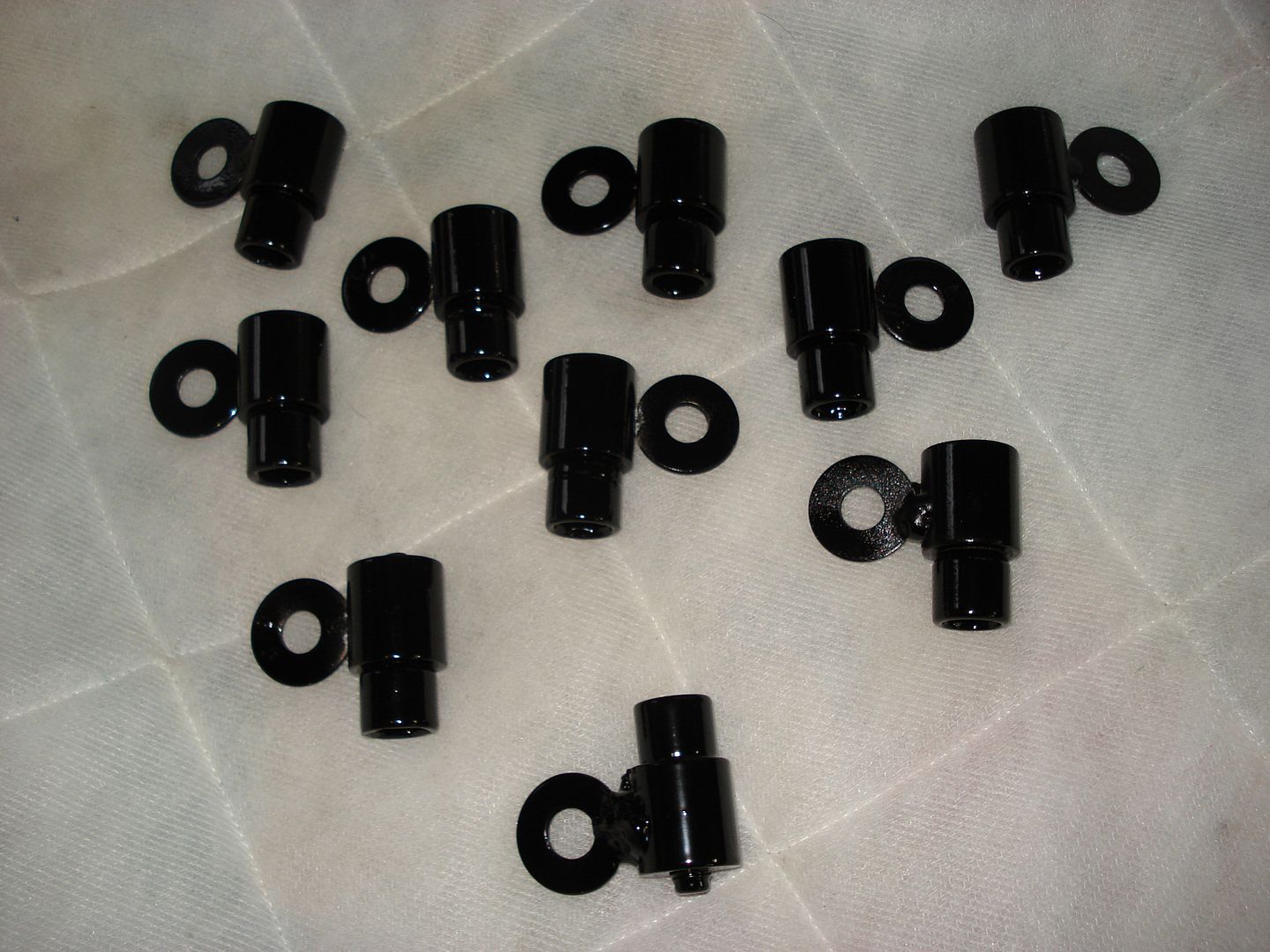 Inner trust spacer has been slightly resurfaced to perfect flatness with the ceramic tool on the lathe.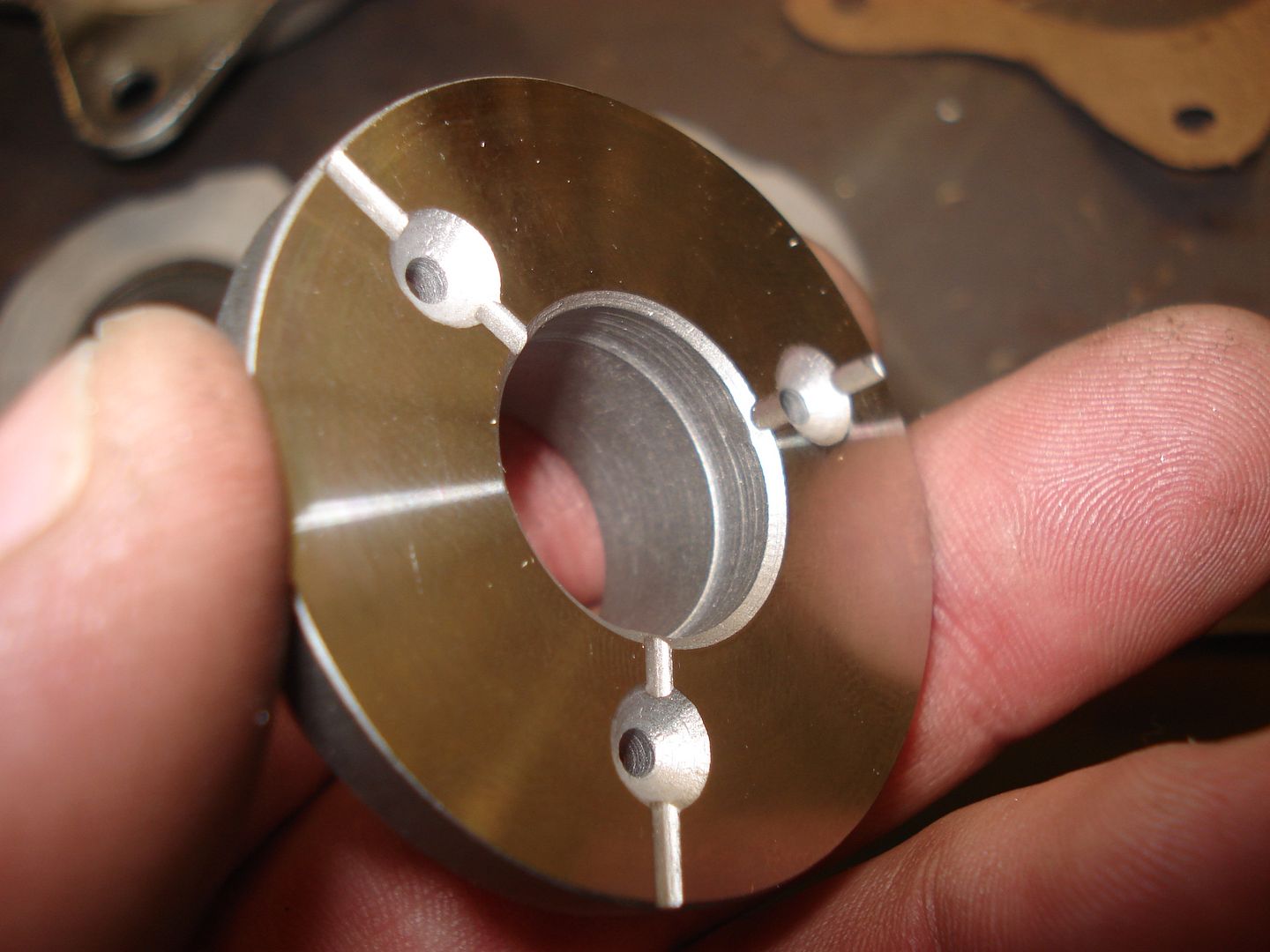 You can see the shims that will serve to get correct spacing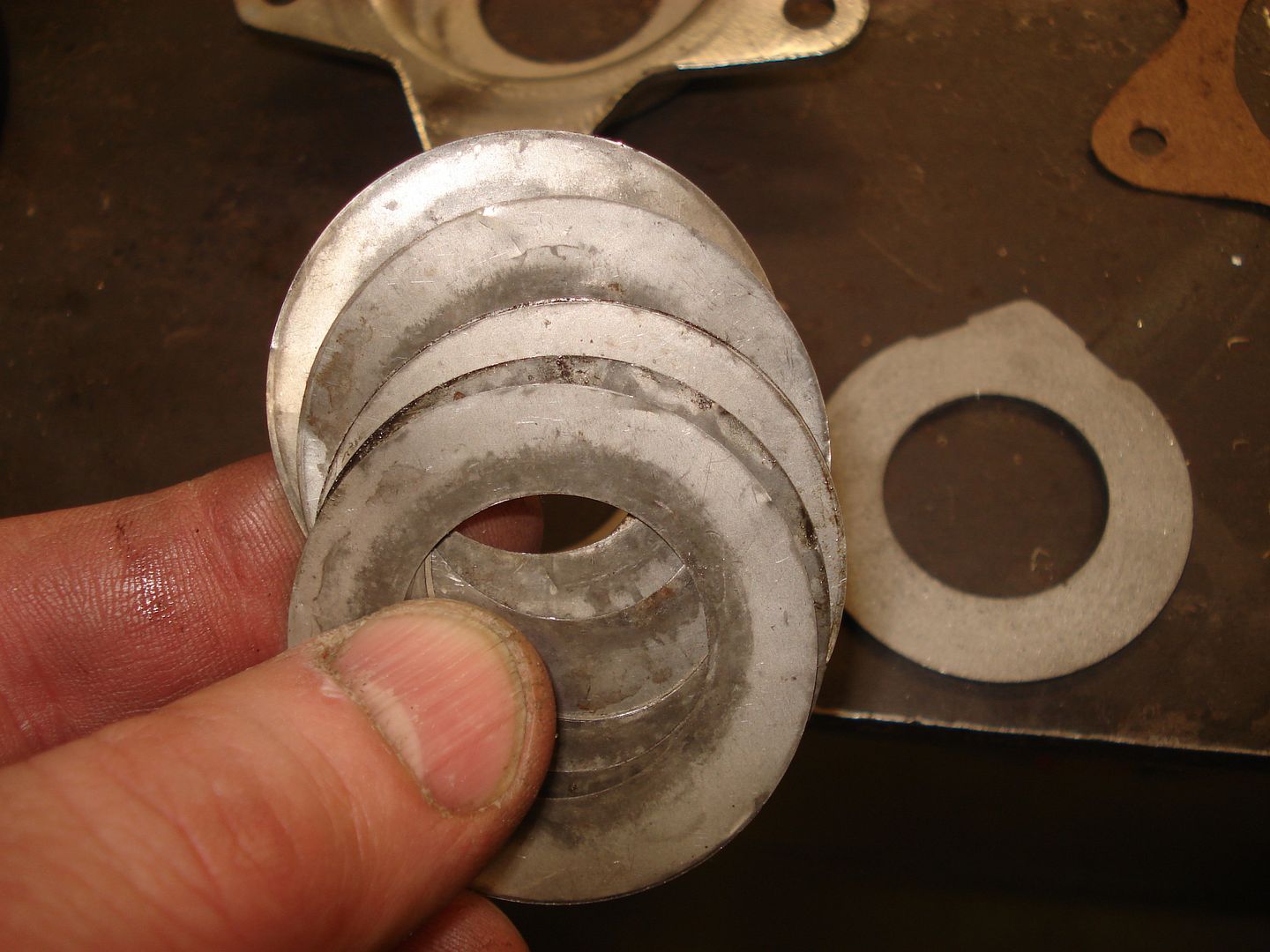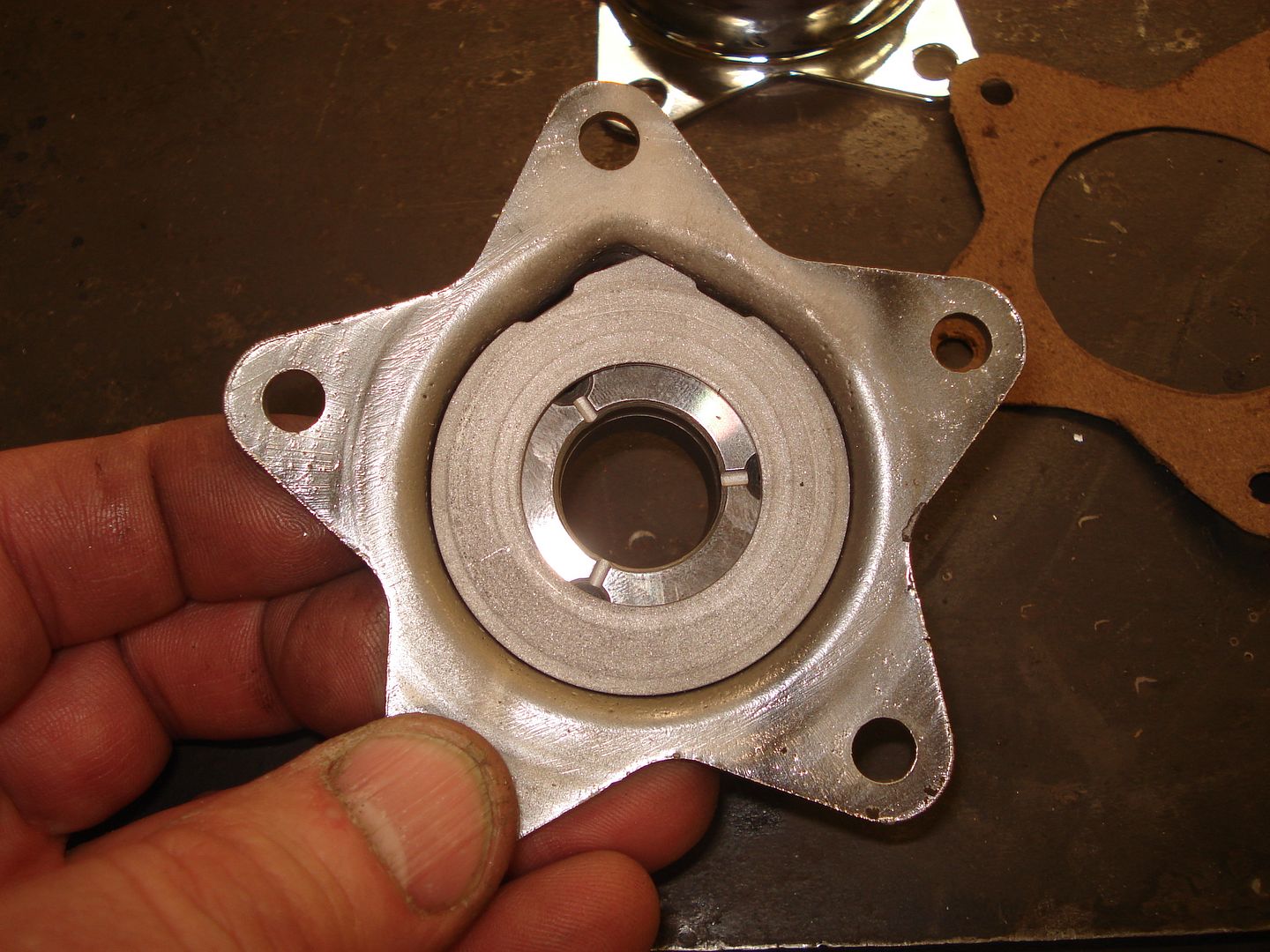 Take note that this little spacer was added after a complete summer of riding with the bike, and after feeling some slight movement after cornering witht the bike,with the help of a member here on Caimag forum helping me out finding this little problem (Doc37W),the little spacer serve to trust between hardened star hub spacer and wheel bearing,this way torque could be apply without disturbing the wheel capability to turn smoothly.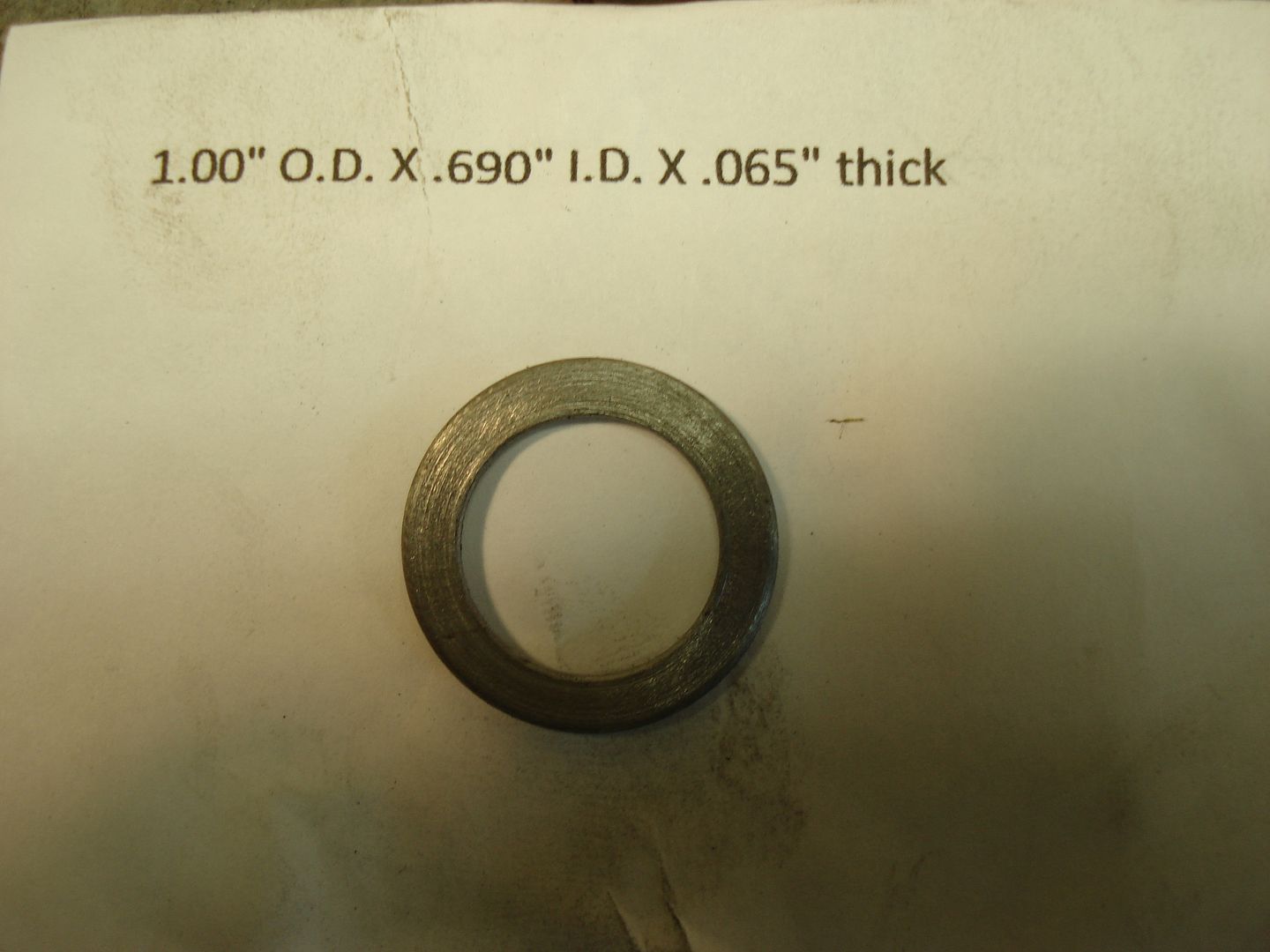 Synthetic grease on all surface prior to final assembly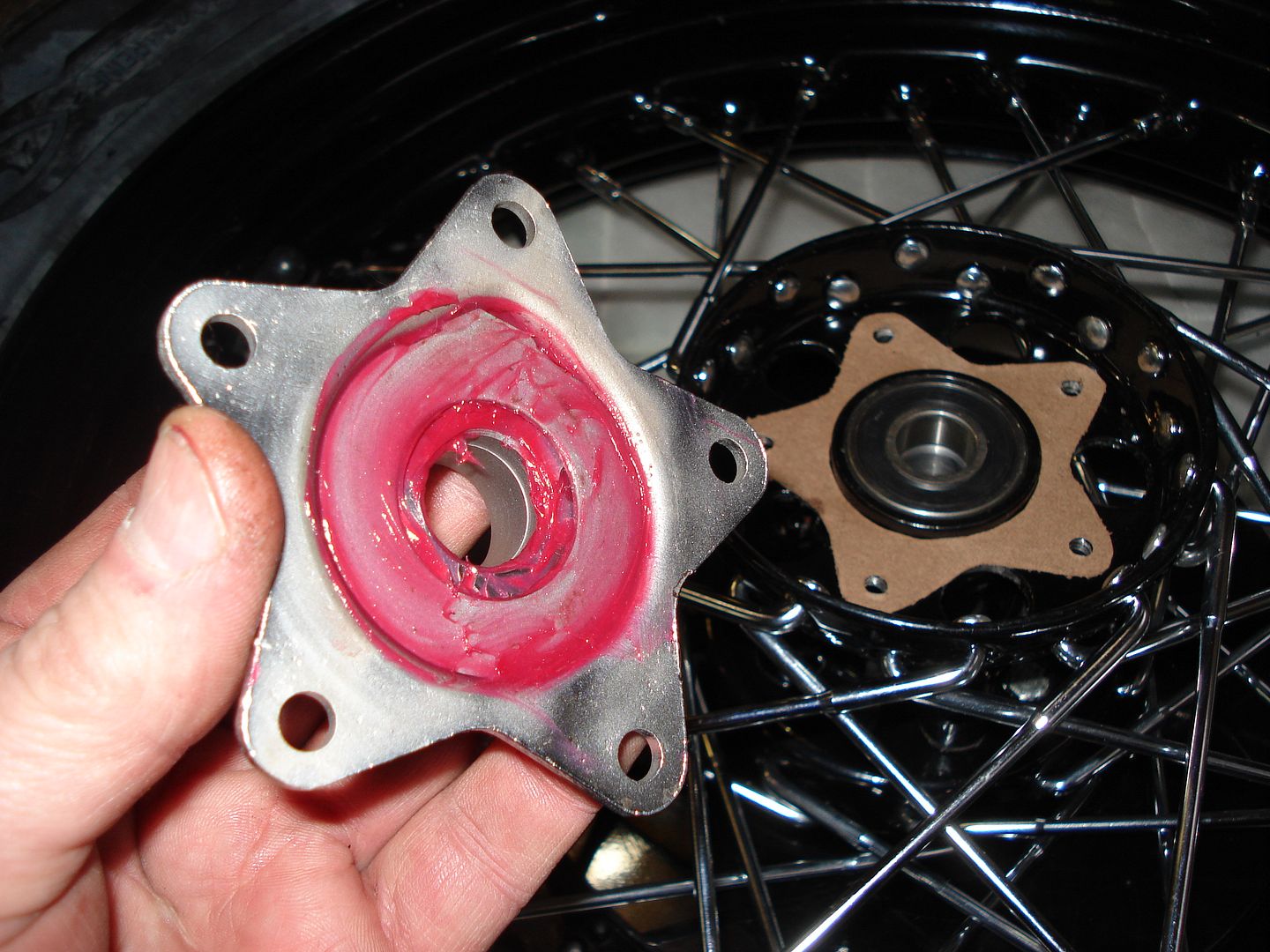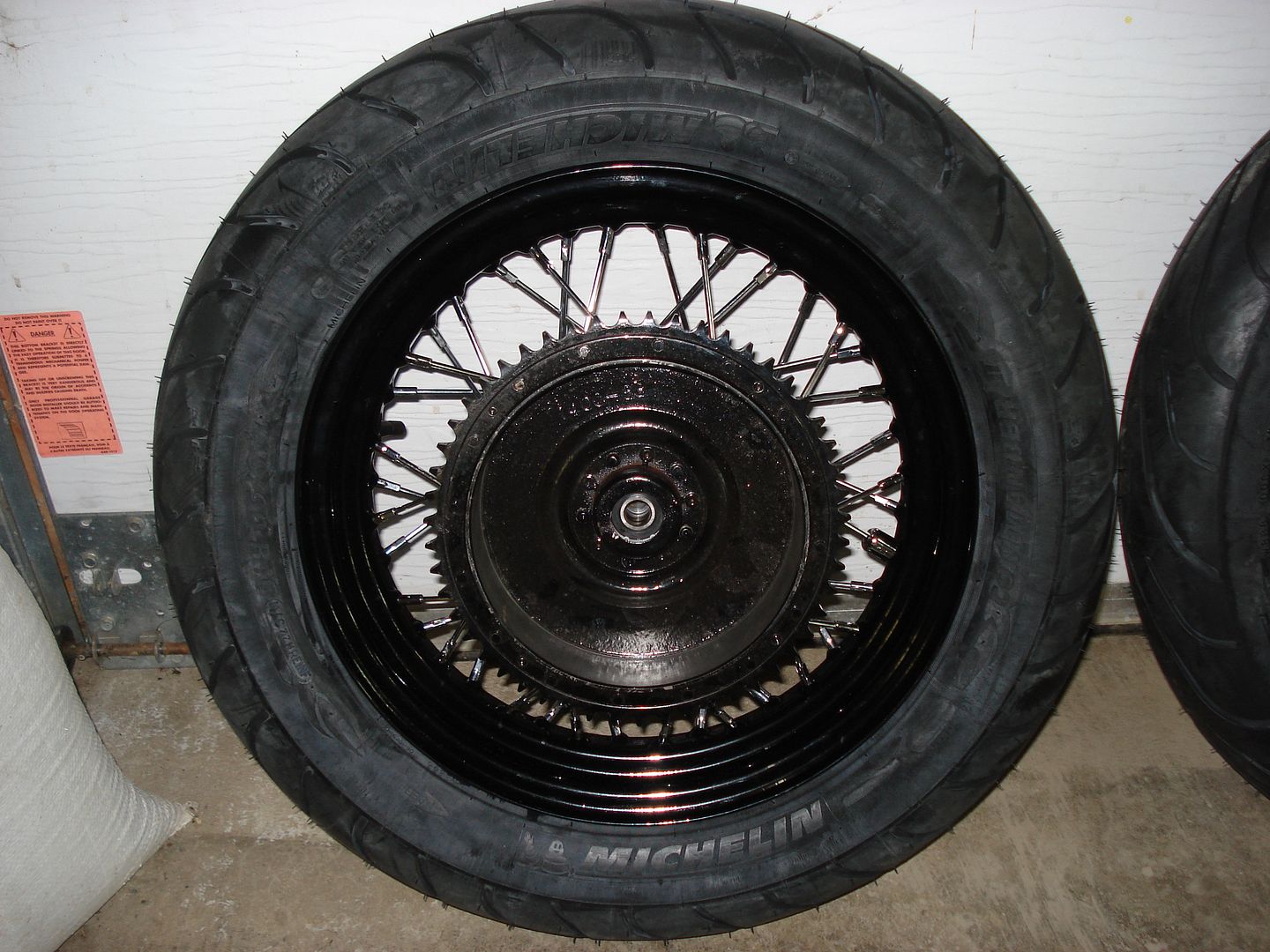 Both wheels done, here is the finish product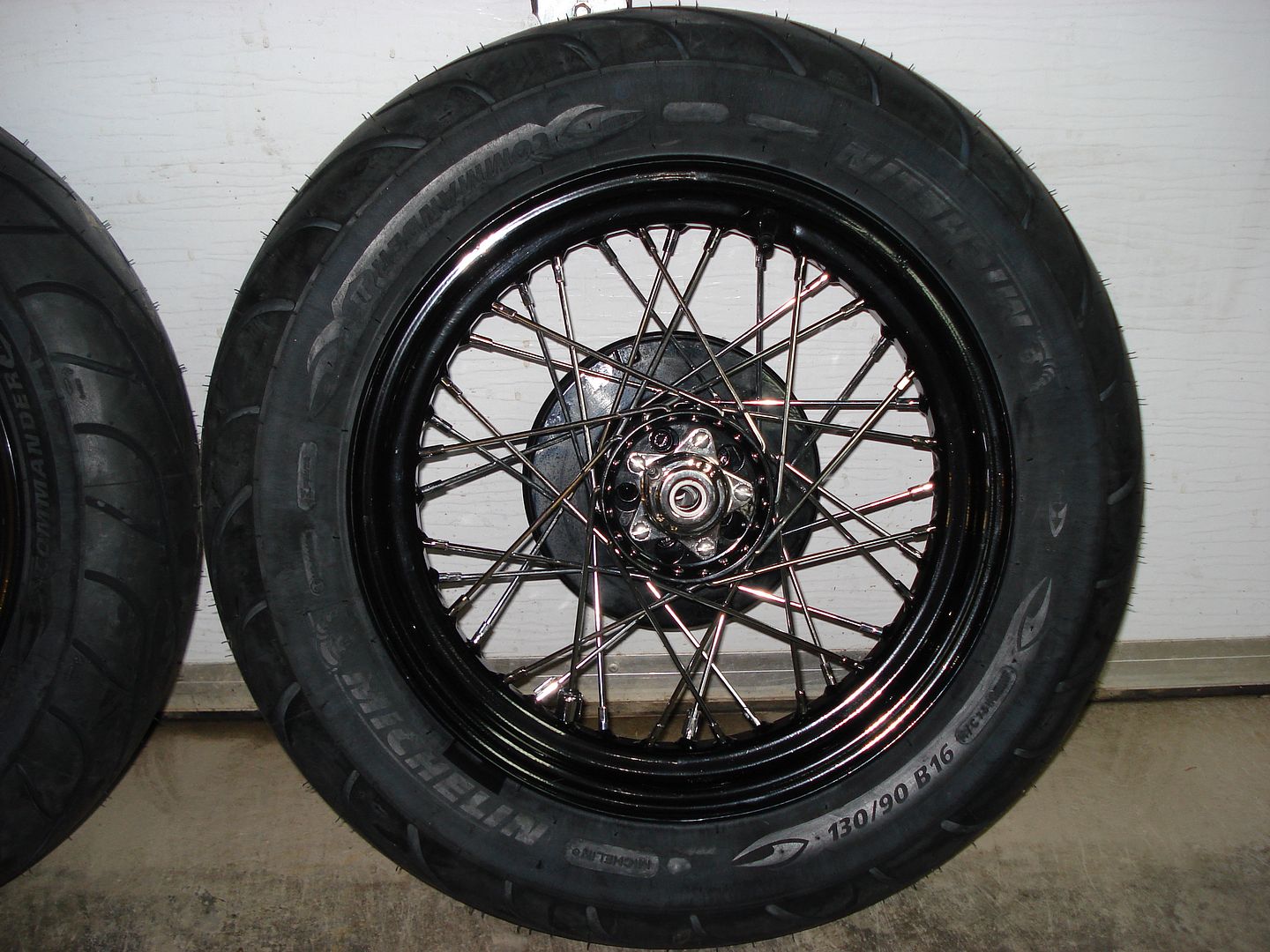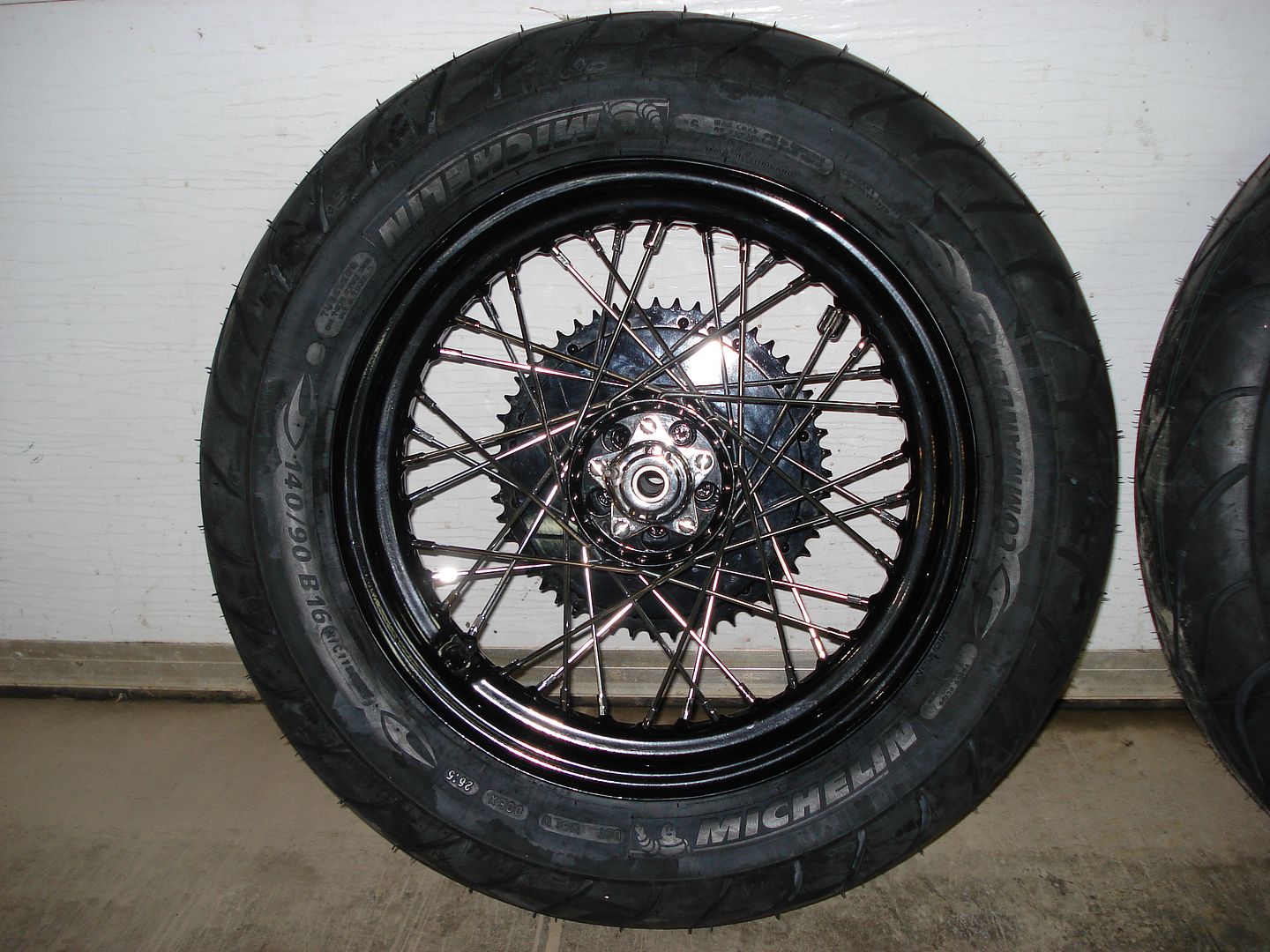 The only change to axles that need to be done was on the rear one, a slight cut about half the length of the diameter of the axle has been taken, the front axle was not touch at all, also the rear and front sleeve also has been adjust by machining to fit the new set up.
Been riding this set up during the 2016 summer with near to 4000 miles, without any problem, front tire has been taking out due to a puncture
and assembly been check carefully at around 1500 miles and the rear brake cylinder was giving me trouble so I took the rear wheel off after 3000 miles everything inside look and feel like new, hopefully for a very long time.
For those who might wondering why I install Michelin Commander 2 on my star hub wheels, the reason is simple I just want to have an original set of wheels and hubs set up with the new upgrade inside the hub, but also to have a better handling and feeling over the older tires style.
Hope you have enjoy this thread, Saddlebagrail