August 28, 2014
Classic Harley Shovelhead blown head gasket aluminum repair
Hi to everyone
I had received a request from a friend who's bike had suffer a blown head gasket late last year, his 93 cubic big bore Shovelhead engine has been in a garage since, those head have a bigger female spigot to accomodate the bigger cylinder ,those are harder to find alone and no one want to separate a set of heads,he doens'nt have the money and don't want to spend big bucks on a new set of aftermarket heads,so he ask me J
You could see the surface is very uneven and was leaking and the head have also a few threads that are are stripped,will also take care of this at the same time.
Bead blast with medium glass grit, so you could see more clearly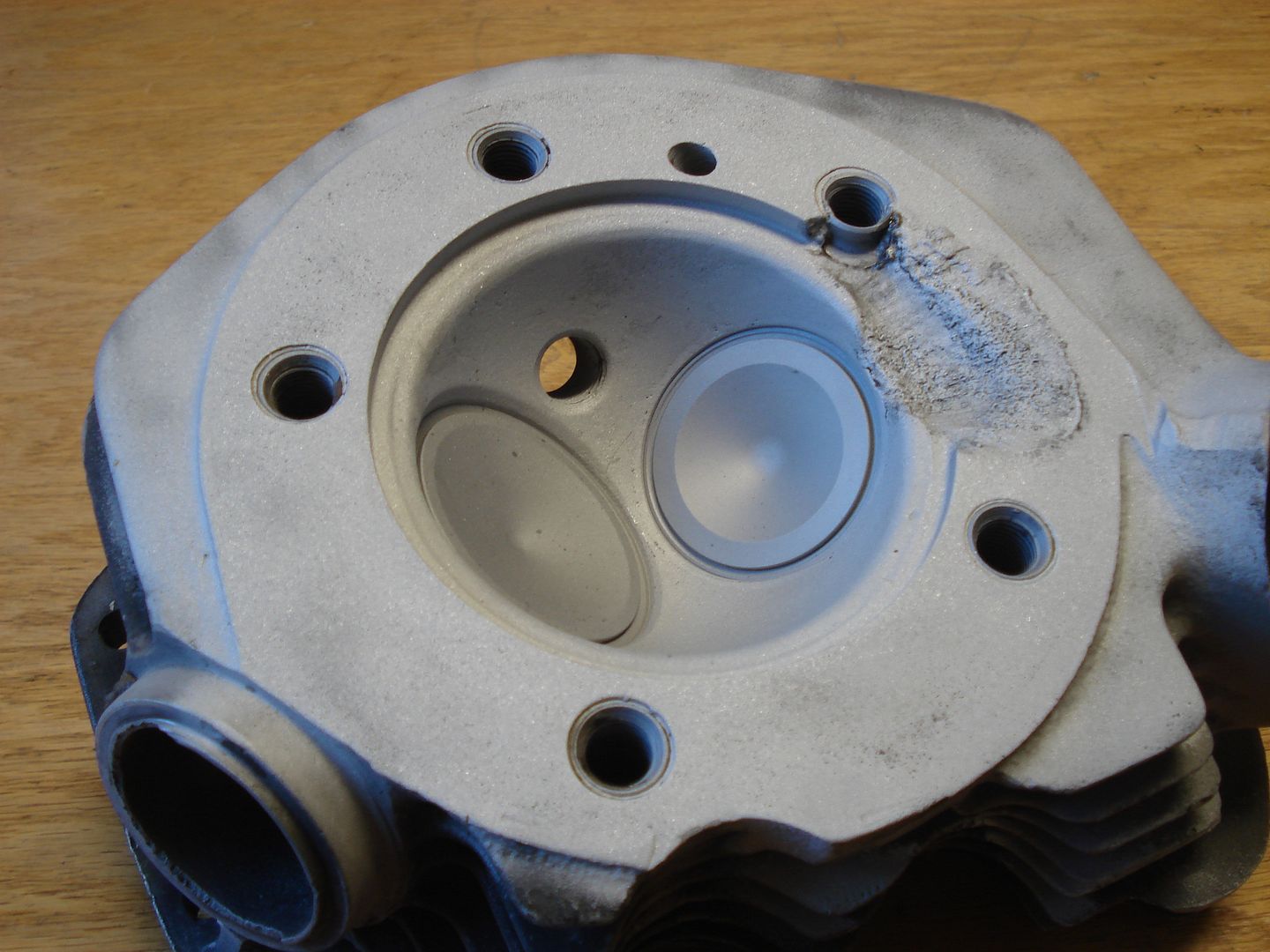 Closer look…
Using the die grinder to get rid of the combustion products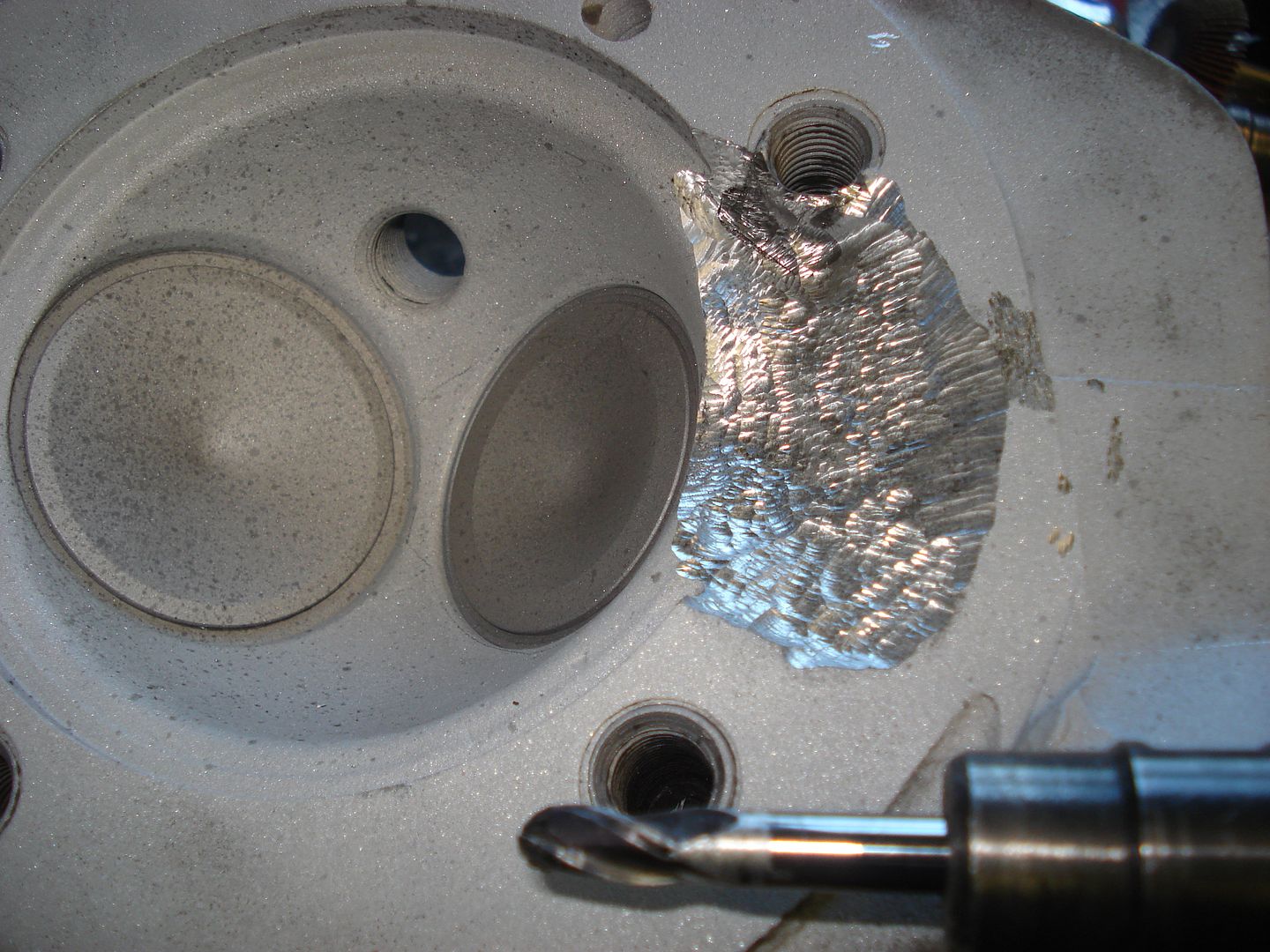 Heat the head to get rid of the stuff and to ease the welding process
Brake cleaner,I know it is not the proper way due to the vapor that come out of that mix,but this is all I had on hand,(bought them by the case :)),acetone or naphtha is preferred
Welding was done by a good friend with the mig aluminum welding process after the head has been heated throughly.
Set on the mill to take the most of it then to counterbore and chamfer all head bolts inserts and to chase all the threads.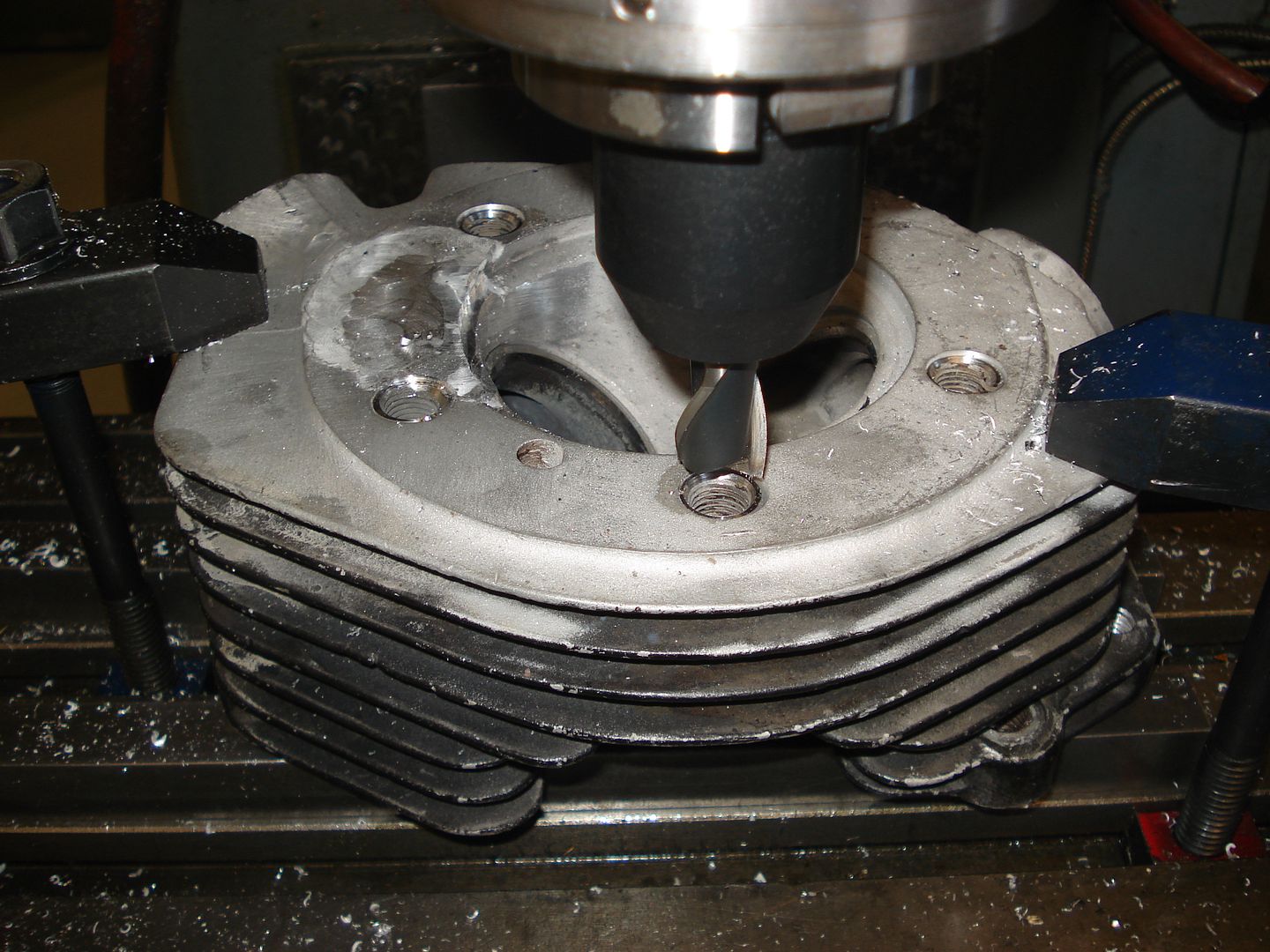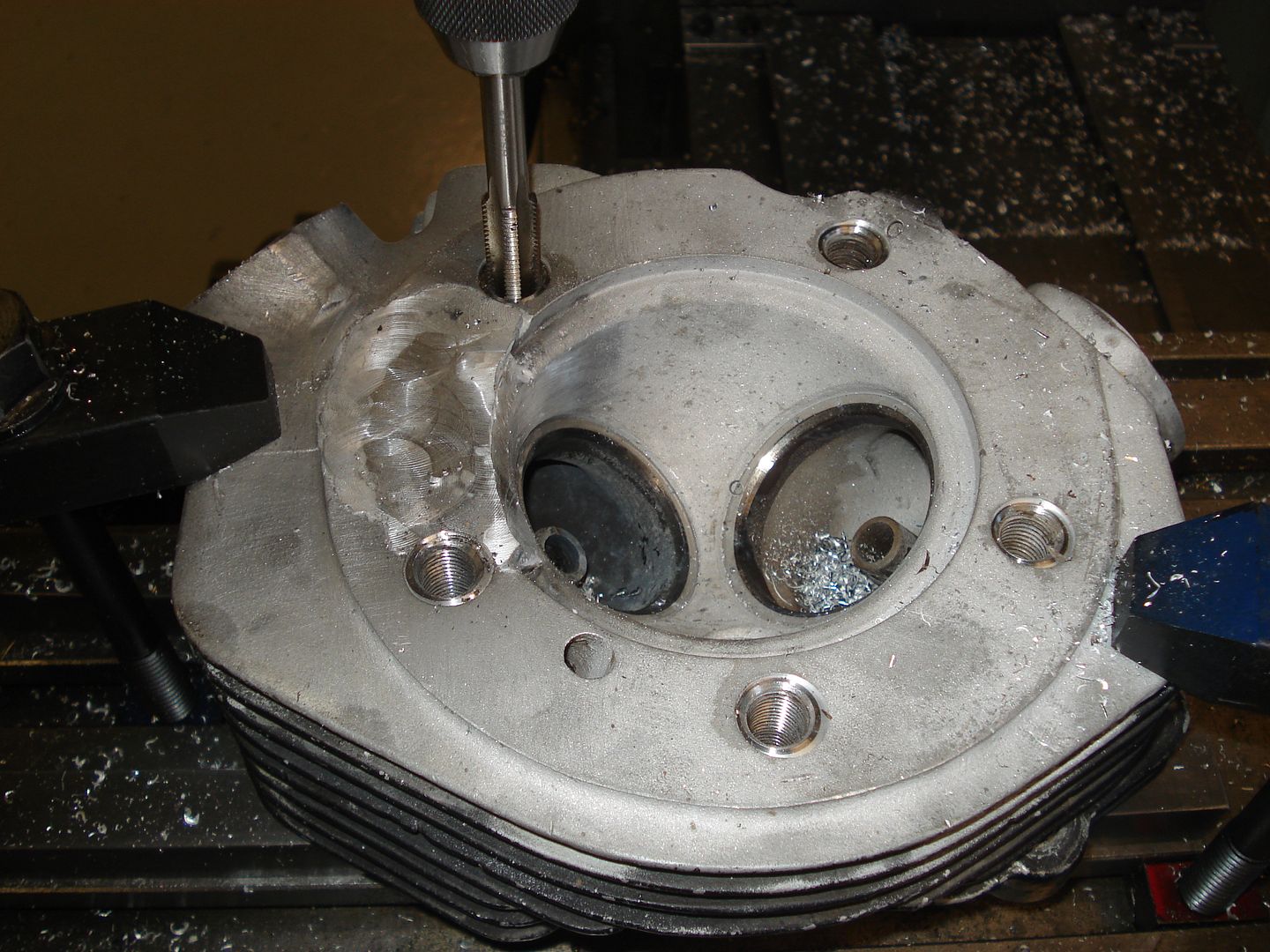 You could see some pinhole will grind and weld again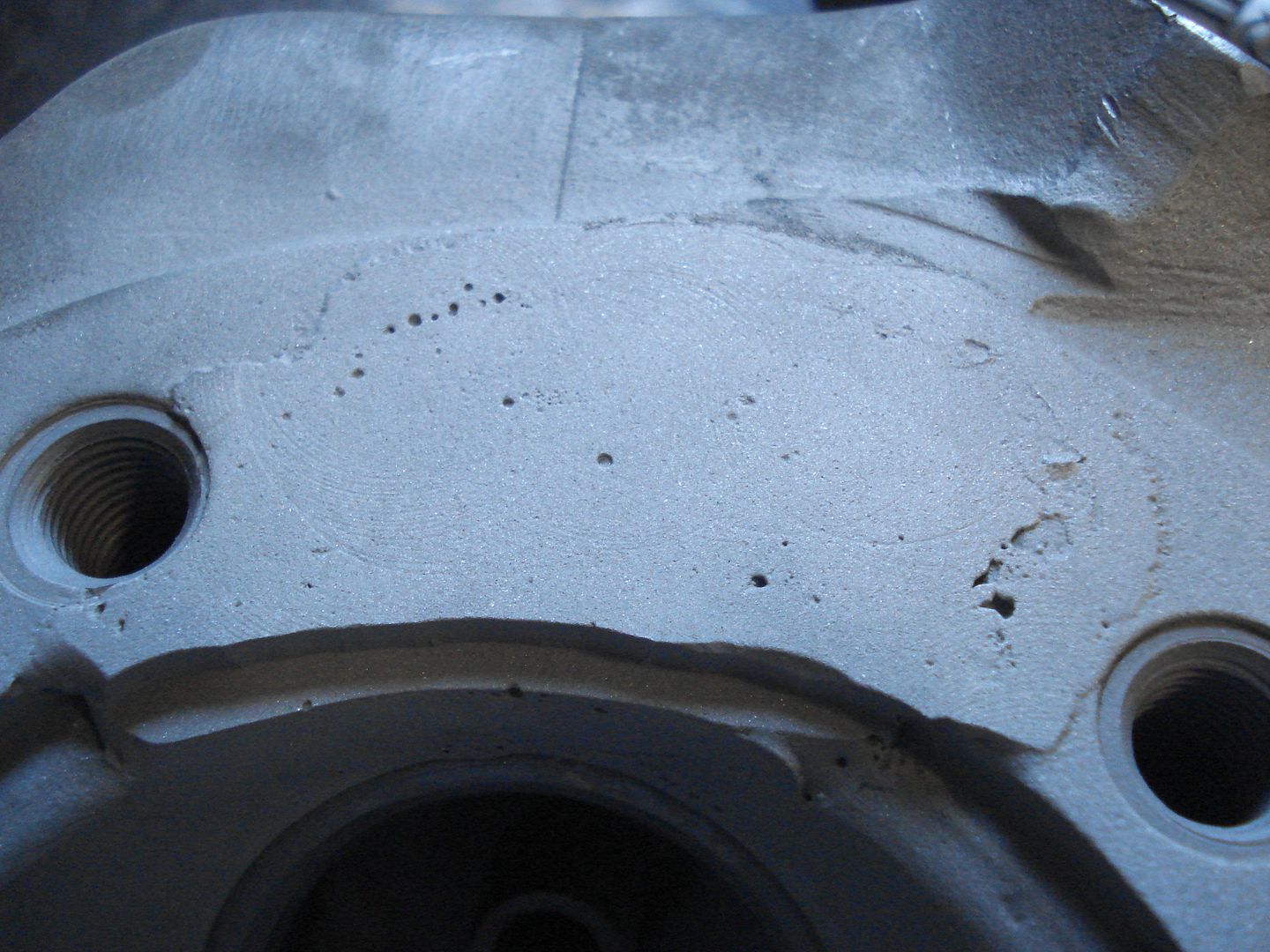 After some more heat,I  find out that the aluminum weld did not melt with the original head material,you could see the crack,so the best thing to do is start all over again and use more heat this time and we will use another welding process,this time we will be using the heliarc tig process.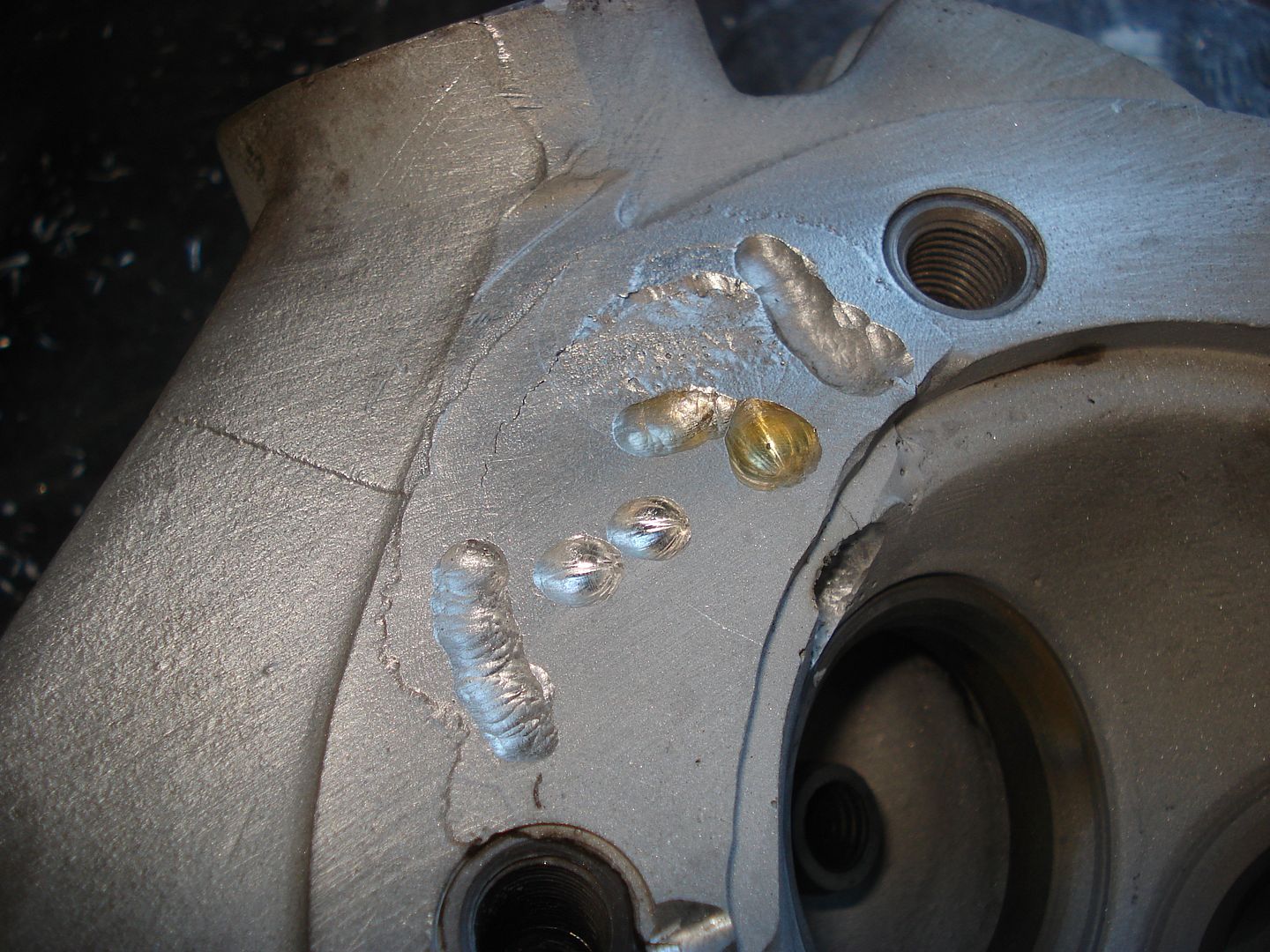 Using the die grinder to get closer to head surface to see if this time weld have properly melted with the head,sure look a lot better now.
Carefully dial on the lathe using a special head fixture that I have done specifically for this ,here it is taking a very light cut.
Using aluminum cutting fluid sure help the final result,this will end up with a smoother finish at the end.
Then time to take a light cut on the rocker box side.
After final cut on both sides and glass bead here is the final result, rocker cover gasket area has been machine to achieve perfect flatness and threads has been repair and the other picture show the final result with some very light pin hole near the head bolt,should not bother,it was due to mix of the two material,aluminum and steel melted together,would have been a lot easier to weld where aluminum was melted only,but most of the time it is also close to steel insert,but this is part of life ,forgot to mention that both valves has been resurface and a 3 angle valve job has been done to this head,now ready to be installed back on the bike.
Hope you have enjoy this thread,saddlebagrail