March 10, 2010
Repair A Stripped Thread In A Harley Transmission Case & More
Hi everyone
In this thread I want to show you at home how to repair a stripped thread in a Harley transmission case or in some other Harley part.
The hole that is stripped is a 5/16-18 NC on the side of the kicker on a four speed tranny that usually have a studs. Remember that sometime  studs get loose and after a few times of going on and off the threads can get cross threaded doing serious damage.
To repair a stripped thread you need to have the proper tools. I usually work with Helicoil repair system which work well and are available through many automotive and hardware store.
First thing you need to do is use the proper drill size as recommended by the company. Sometime I use a 1/64 inch smaller than recommended if I want to have a very tight thread. Be sure to drill your hole with the case held parallel to the surface.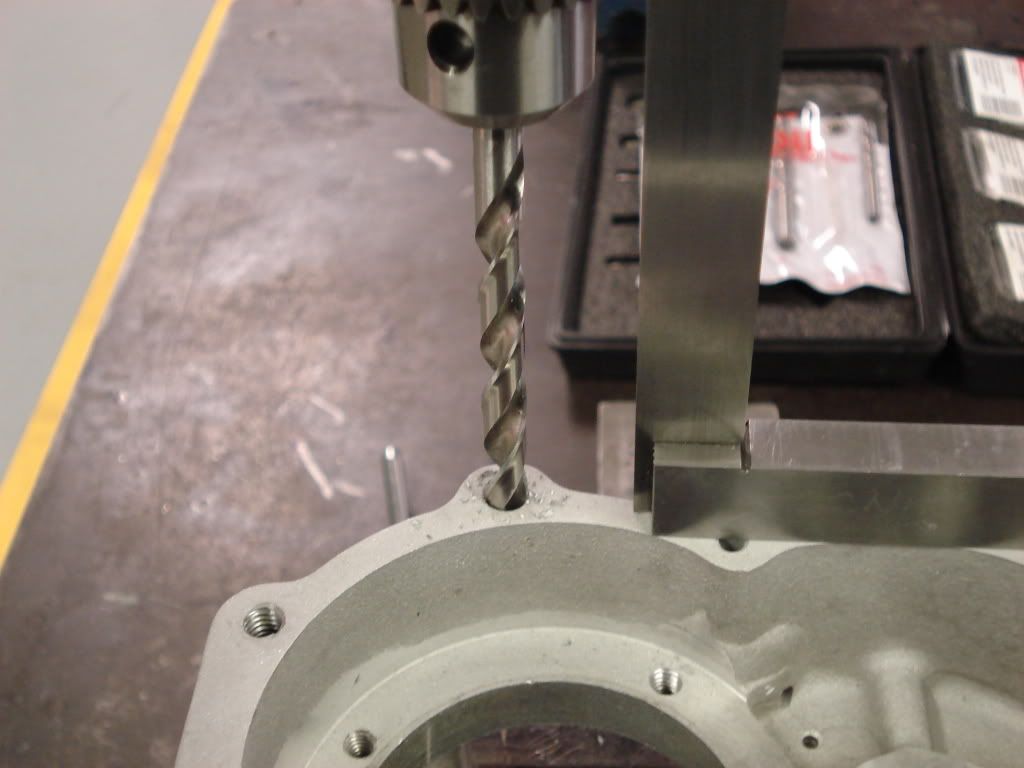 When drilling, you have to take the tap that is supplied with the kit (basically an oversize thread with the same pitch of the 5/16-18 in this case) as you cannot use a normal tap for that job.
Make sure you are again parallel to the surface.
When you're done with tapping, use either a countersink or a bigger drill and chamfer the edge of the hole, this way you will make sure that nothing interferes between the gasket surface and the kicker cover or tranny.
Clean the hole and spray some 7649 Loctite primer on both the Helicoil and in the aluminum threaded hole, so that way you are sure the two parts will stick together properly.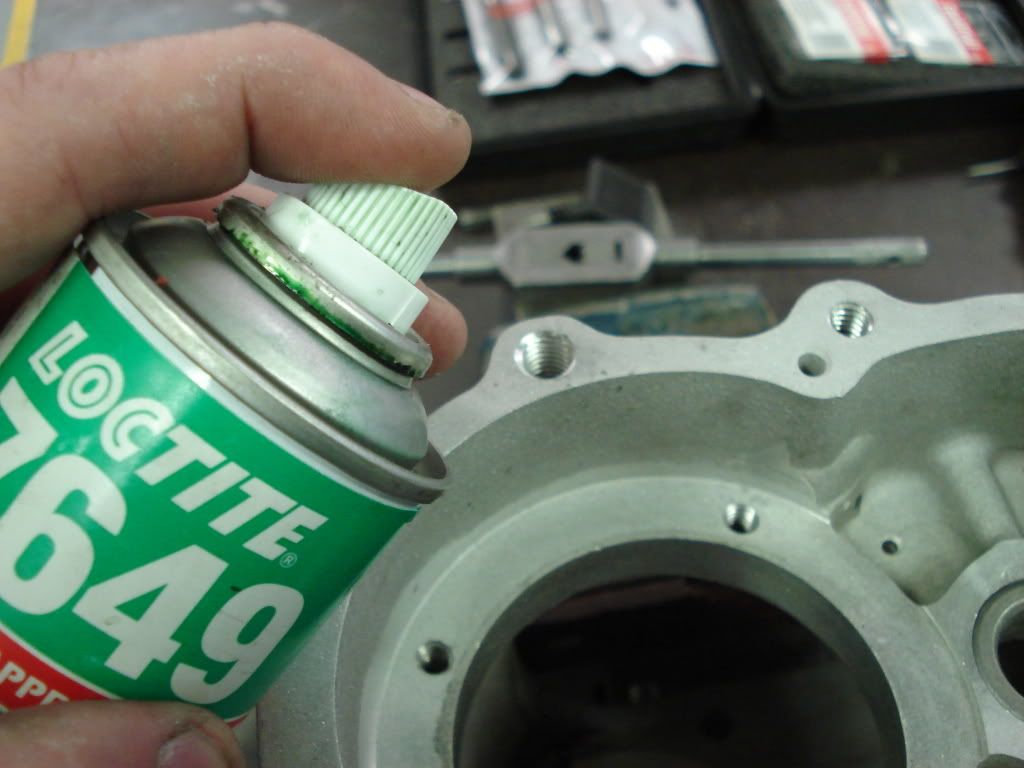 When everything is ready, put a small dab of Loctite in to the threaded hole and screw the Helicoil in place until it is deep enough ( the end of the last coil is under the surface.)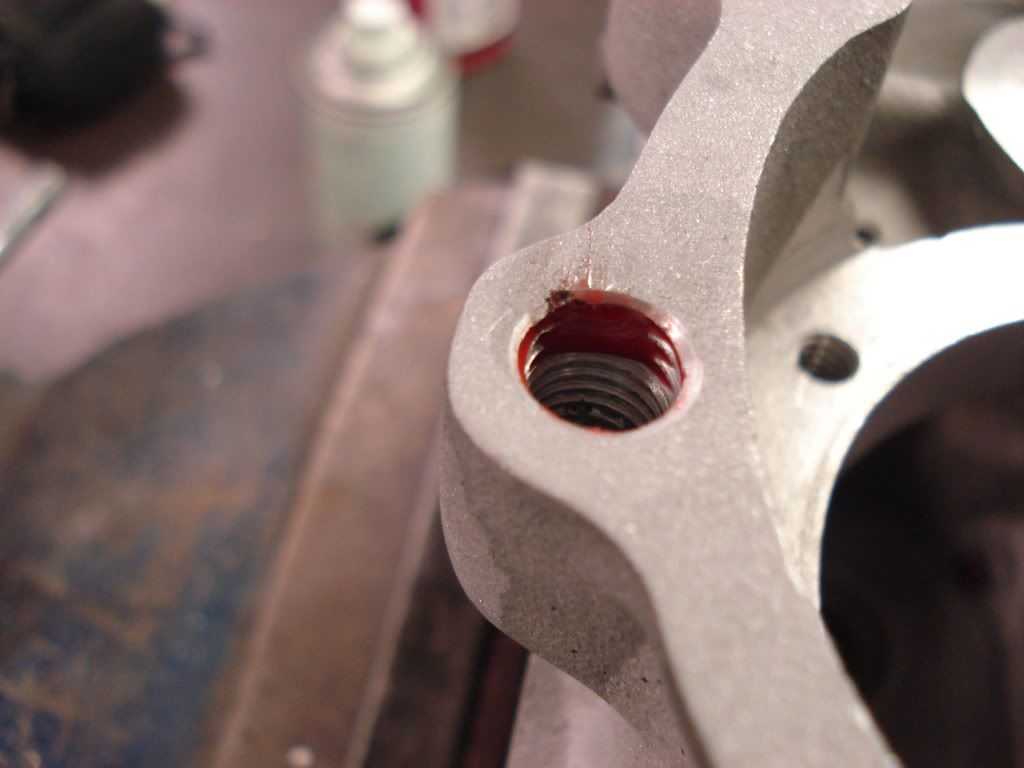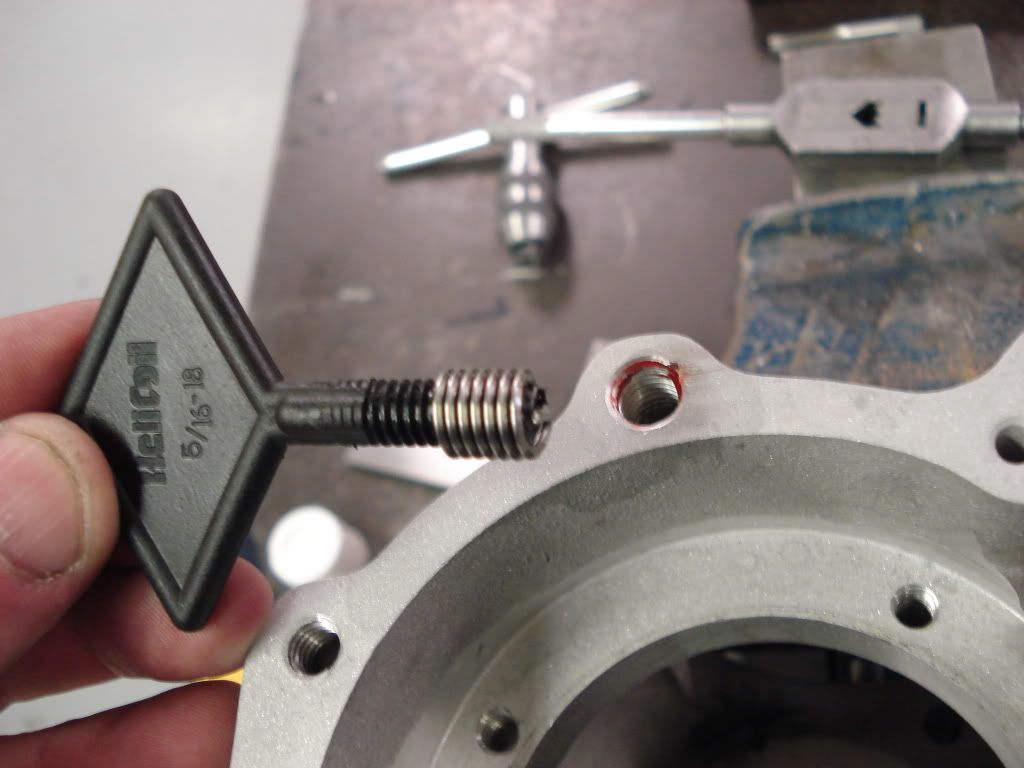 You only have to tap gently on the bottom of the hole where the tabs that serve as a drive for the Helicoil, slight tap with a small rounded piece and this tab will break easily.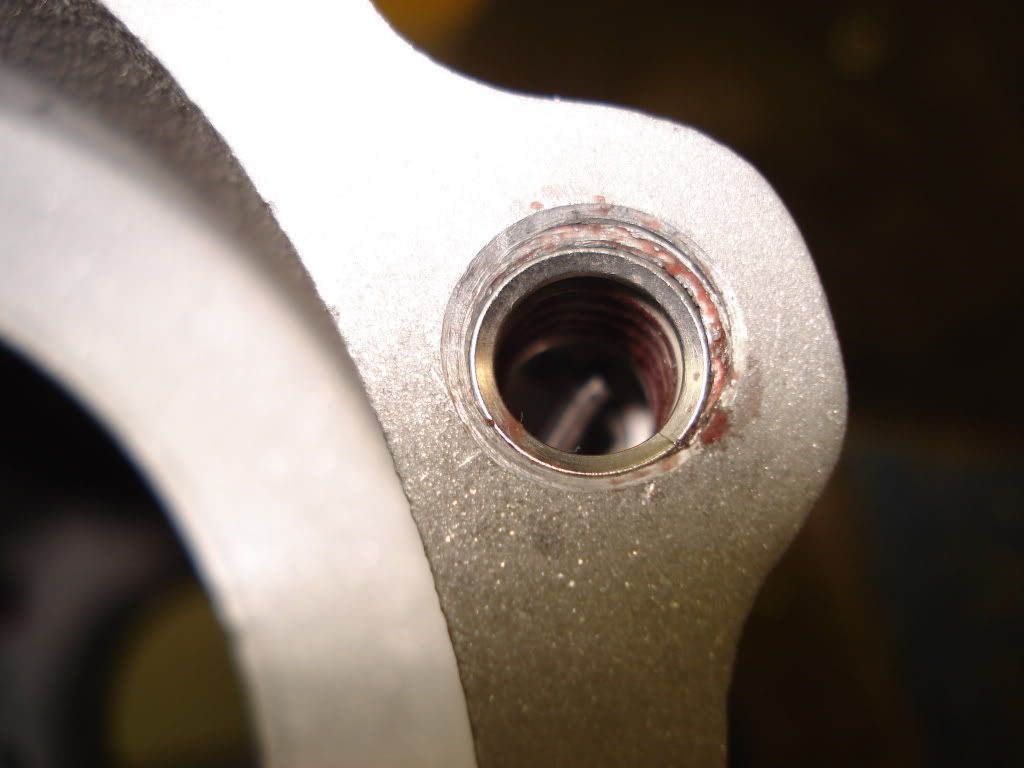 Here is your finished product, ready to go back on the road.
When everything is reassembled you are ready to put a new stud into the Helicoil threaded hole.

Remember that those insert are made of high quality SS hardened and are very tough, to give you an example of how tough the Helicoil is, be aware there are over a quarter millions of those inserts on a Boeing 747, either threaded in aluminum or magnesium, simply to have a better and more durable thread than those materials could permit.
Hope that helps
(saddlebagrail)