This time I will show you how to update some worn out old Harley Davidson star hub, in early wheels Harley were using some loose rollers in cage that were running into the case-hardened housing bore, to rebuild them to like new condition, they should be lap and the use of oversize rollers were need, quite a job for a regular guy to save those hubs.
I decide to modify the inner guts only to accept usual ball bearing, meaning that I will not use loose rollers anymore, all internal will be update but external look will stay exactly the same which is quite important when doing update like this.First, here is some pictures of hub and mandrel use during the process
Here you can see a real worn inner hub, inner surface should be really smooth usually when loose rollers were riding into housing
Small sleeve need to be out before the machining, you can see it against the shoulder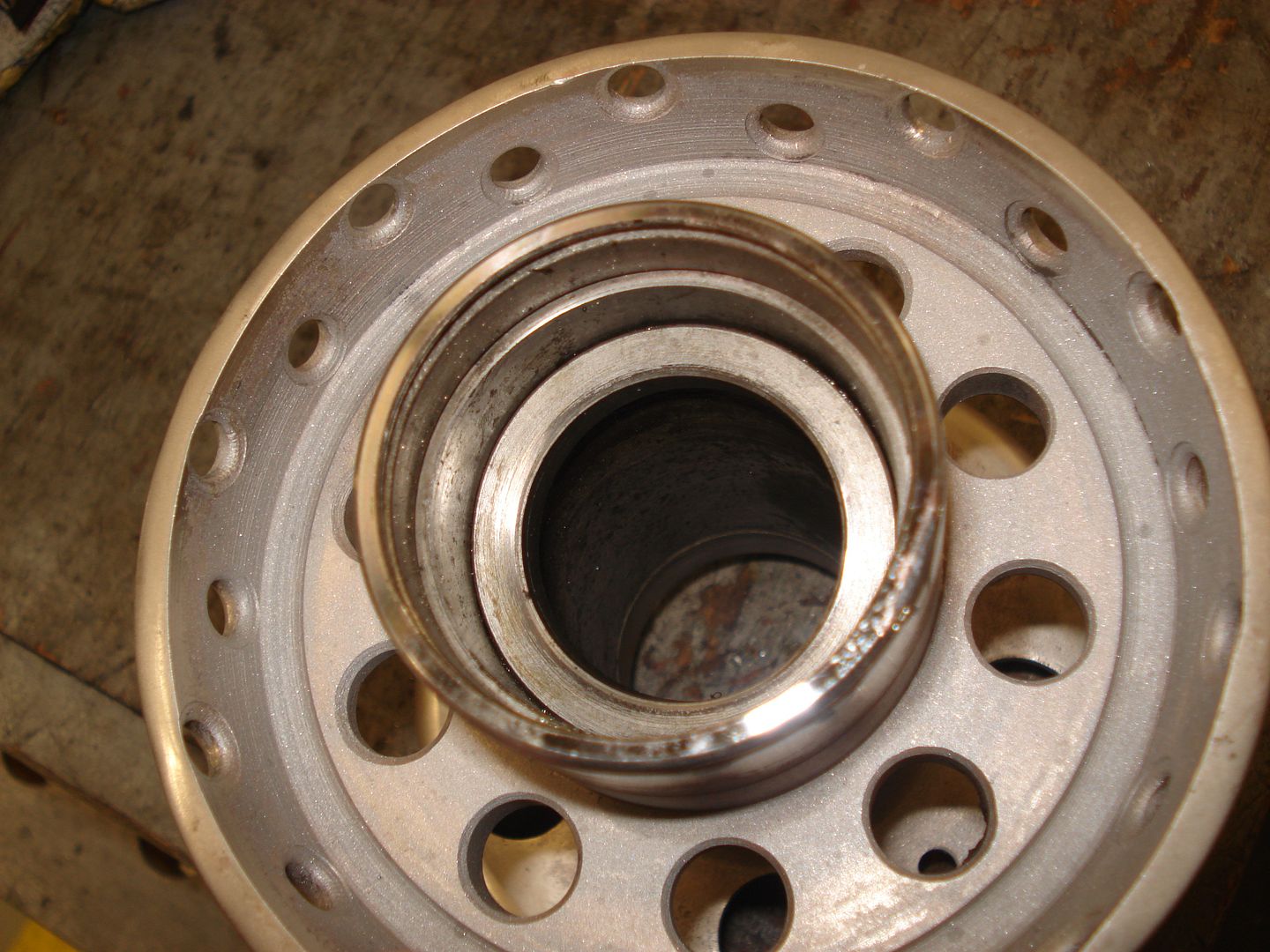 Star hub mount on an custom-made aluminum machining mandrel, press in place with live center from lathe tailstock. Just a light interference of .001 should do it.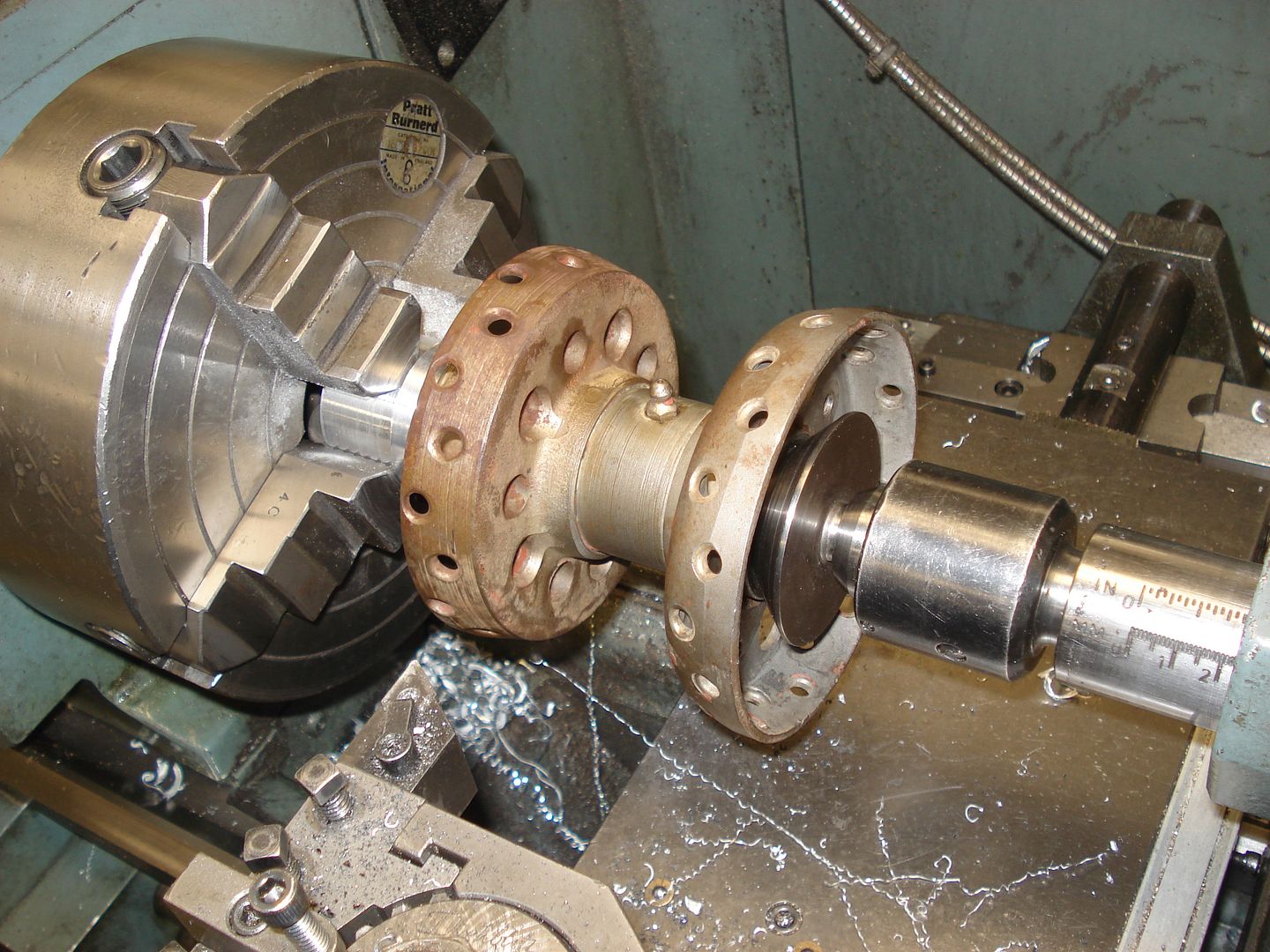 More on Classic Harley Davidson Star hub rebuild with new type quality ball bearing